Merlin Entertainments, the world's second biggest attractions operator after Disney, has announced changes to its senior management team.
Fiona Eastwood will move from her role as Managing Director, Resort Theme Parks to become Managing Director of Midway.
Eastwood previously worked as Global Marketing Director for Midway, Merlin Entertainments.
Ian Crabbe, currently Divisional Director, Alton Towers Resort, will assume responsibility for Resort Theme Parks. With over 20 years' experience at Merlin, Ian has recently overseen the management of both Alton Towers and Thorpe Park.
Merlin creates new roles for strategic initiatives and executional excellence
Merlin has also created two new senior management roles to support the delivery of strategic initiatives and executional excellence.
Putnam Shin, currently Divisional Director, Midway Asia will be appointed Resort Development Director.
Hywel Mathias, Divisional Director, Midway London will become Midway Development Director.
"These changes will support the continued progress of Merlin as a global leader in location-based, family entertainment," said CEO Nick Varney.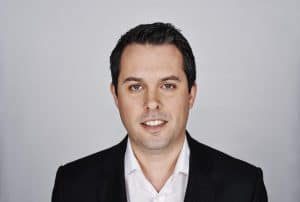 "Fiona and Ian have significant experience in attraction leadership, and both Hywel and Putnam bring with them to the newly created Development Director roles both operational experience and proven analytic and strategic capability."
He added: "Their collective skills and insights will be invaluable as we seek to drive more immersive, IP-led experiences for guests and continue the strong momentum in our resort positioning strategy."
Merlin Entertainments' 2018 growth
Merlin Entertainments Group reported that a record 67 million visitors were welcomed to Merlin attractions in 2018, up 1.4 percent on 2017, while organic revenue grew by 5.2%.
The world's second biggest attractions operator after Disney, had a record breaking year for its themed accommodation openings, with 644 rooms opened at LEGOLAND hotels in 2018.
The company plans to open a further 372 rooms in 2019, adding themed accommodation to theme parks to create "fully-fledged resorts" which will be able to tap into the popularity of short breaks.
Images: Merlin Entertainments