Michigan's Adventure, the largest amusement park and water park in Michigan, will open the Peanuts-themed Camp Snoopy area and rides on May 29.
Camp Snoopy features five new family-friendly rides – Woodstock Express, Camp Bus, Beagle Scout Lookout, Pig Pen's Mud Buggies and Peanuts Trailblazers.
"The significant expansion and imaginative theming of our children's attractions reinforces Michigan's Adventure as one of the region's top destinations for families," said Camille Jourden-Mark, VP and general manager at Michigan's Adventure.
Five new family rides at Camp Snoopy
"Camp Snoopy joins our other unique attractions in providing guests with a variety of exciting opportunities for creating family memories for generations to come. We are ready to welcome back our guests for safe summer fun."
Woodstock Express is a family-friendly roller coaster, while Beagle Scout Lookout takes riders on a colourful hot air balloon. Mud Buggies allows children to ride their own all-terrain vehicle.
Camp Bus is a family ride that sends guests soaring with Snoopy in the driver's seat, while Trail Blazers guests will race around a track. In addition, the new Beagle Scout Acres will boast an interactive climbing structure.  
Michigan's Adventure is home to more than 60 rides and attractions for families and thrill seekers. It is owned an operated by Cedar Fair Entertainment Company.
Michigan's Adventure opens on May 29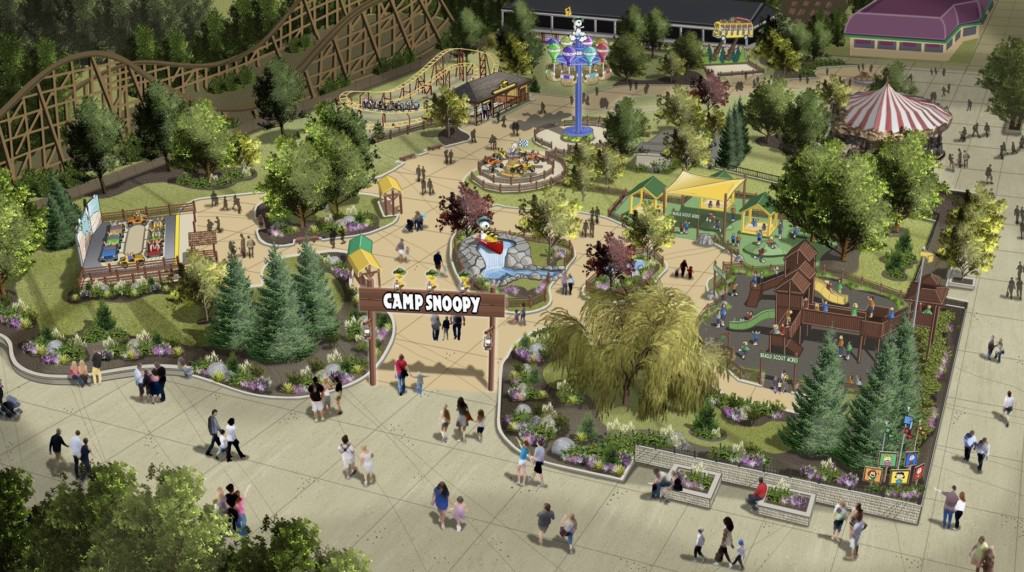 Earlier this year, Cedar Fair Entertainment Company unveiled its new attractions for 2021, which include the South Bay Shores water park at California's Great America and a cliff-jumping attraction at Canada's Wonderland.
Tim Fisher, chief operating officer at Cedar Fair, said: "Our primary goal for the 2021 season is to fully reopen all of our properties and provide our guests with fun, dynamic and memorable experiences they can share with their family and friends."
Cedar Fair's Kings Island is also preparing to open the $27 million Camp Cedar, its first overnight camping experience in 15 years, in June 2021.
Images: Michigan's Adventure