'Illuminate! A Nighttime Celebration' replaces Shanghai Disney Resort's current show, 'Ignite the Dream – A Nighttime Spectacular of Magic and Light'.
Shanghai Disneyland's new show will immerse visitors with cutting-edge technologies and fresh content, as well as a new song titled 'Light is in You'.
"For our 5th birthday celebration, we wanted to create an exceptional experience for our guests to thank them for making our first five years so memorable," said Joe Schott, president and general manager of Shanghai Disney Resort.
Schott said the show is a result of "the talent of over 70 Disney experts and consultants from eight countries", who have created a "truly immersive and magical conclusion to a day at Shanghai Disneyland".
Illuminate! A Nighttime Celebration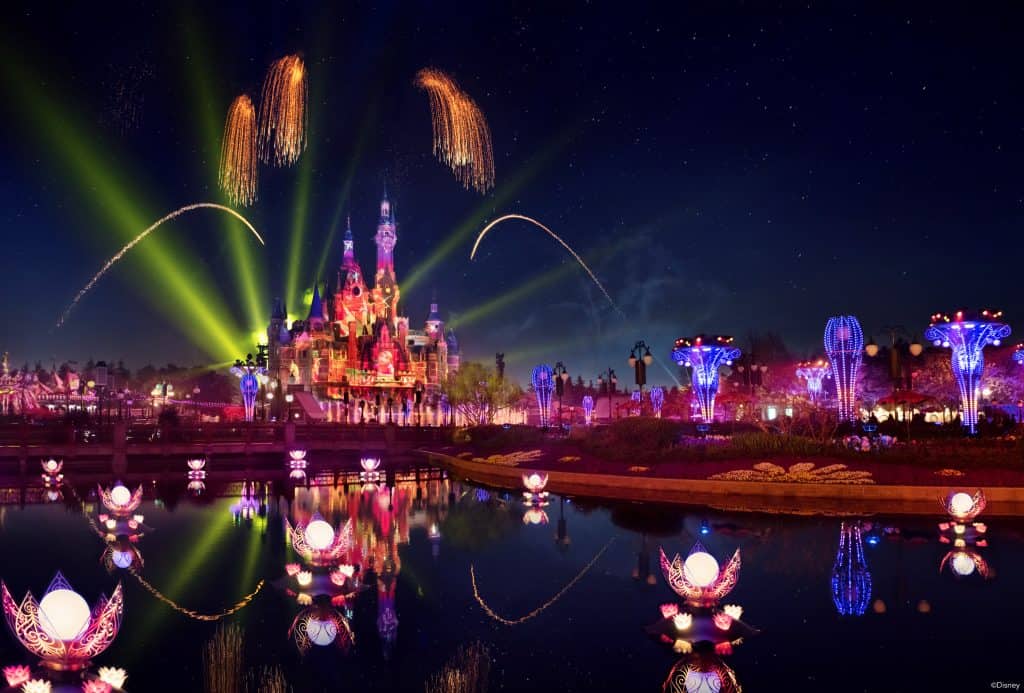 Illuminate! combines technology and innovation to bring Disney characters and stories to life. It uses light to enchant Shanghai Disneyland and includes the Enchanted Storybook Castle.
Shanghai Disneyland has installed 91 lighting fixtures at 15 locations throughout the park. These include eight giant towers, 11 enhanced garden arbors and 12 electronic lily pads.
The towers and arbors feature 22,000 new LED lights, bringing the total to 27,000 LED lights for Illuminate! In addition, the show includes a water display in front of the castle.
This includes 38 static fountains, seven moving fountains and one water screen, as well as 27 fire burst locations and six lasers installed around the Enchanted Storybook Castle.
Magical show at Shanghai Disneyland
Illuminate! guests will meet more than 80 characters from more than 40 films from Pixar, Walt Disney Animation Studios and Marvel Studios.
The nighttime spectacular includes scenes and characters from Brave, Aladdin, Big Hero 6, Coco, The Lion King, Toy Story, Inside Out, Tangled, Moana, Zootopia and Frozen.
The show marks the debut of Marvel's Super Heroes on a Disney castle, including Avengers such as Captain America, Iron Man, Black Widow, Black Panther and the Guardians of the Galaxy.
Images: Shanghai Disney Resort