Read the news in 5 minutes…
Universal Studios Singapore using facial recognition; Genting Singapore confirms delays to RWS 2.0; Nickelodeon Universe reopening at Mall of America; California's Great America remains closed; Drayton Manor sold to Looping Group; Parques Reunidos appoints new CEO; Disney Parks take $3.5 billion hit; Super Nintendo World website videos leak; Yingtan Fantawild Park starts construction; Disneyland of football; Pokémon Virtual Fest; 2020 League of Legends World Championship held in Shanghai; NEOM's cognitive cities; Burberry and Tencent collaborate; Yas Waterworld reopening; Therme Group resorts; Aquarium of the Pacific on TikTok; KidZania reopening; teamLab's outdoor digital art exhibition; and the Zombie Ferris Wheel of Hell.
Theme parks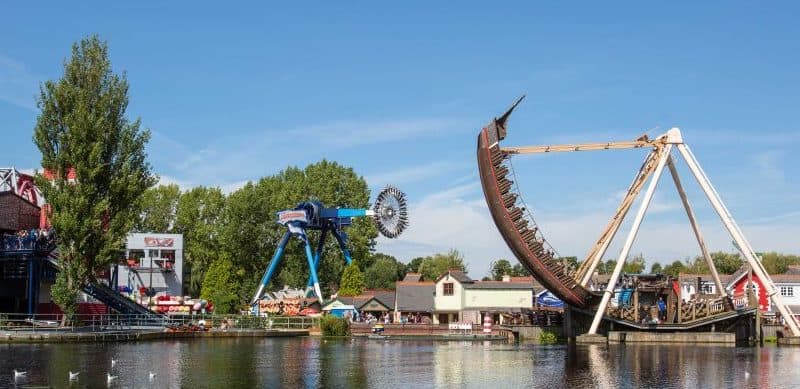 Drayton Manor Park, a beloved family theme park in Staffordshire, confirmed that it has been sold as part of a pre-pack administration to Looping Group. Looping Group will retain Drayton Manor's 599 employees.
Universal Studios Singapore is using facial recognition scanners to give visitors "more efficient and seamless" entry to the theme park at Resorts World Sentosa (RWS). Annual and season ticket holders no longer need physical passes.
Genting Singapore has also confirmed delays to the $4.5 billion Resorts World Sentosa expansion (RWS 2.0), revealing the project is delayed due to construction disruption caused by COVID-19.
Nickelodeon Universe is set to reopen at the Mall of America on August 10, following nearly five months of closure during the outbreak of COVID-19. It will operate with a significantly reduced capacity of 250 people.
Cedar Fair has announced that California's Great America will remain closed for the rest of the year, making it the first theme park to cancel reopening plans for 2020 in California.
Parques Reunidos announced the appointment of Center Parcs Europe boss Pascal Ferracci as its new CEO, beginning on September 14, 2020. Pascal takes over from current CEO Jesús Fernández Morán.
The Walt Disney Company reported earnings for its fiscal third quarter, with its Parks, Experiences and Products segment taking a $3.5 billion hit on operating income due to COVID-19.
Fans have seemingly got a closer look at Super Nintendo World at Universal Studios Japan, as videos and images of the official website and its attractions have leaked online, including a glimpse at the state-of-the-art Mario Kart ride.
Fantawild Holdings Inc, a leading one-stop solution provider in the theme park industry, has started construction on Yingtan Fantawild Park, also known as Chinese Historical and Cultural Heritage Resort, in Yingtan, Jiangxi.
Former Disney executive Michael Crawford plans to create the "Disneyland of football" adjacent to the Pro Football Hall of Fame in Ohio. It will boast football-themed hotels, apartments and a water park, as well as rides, and retail.
Technology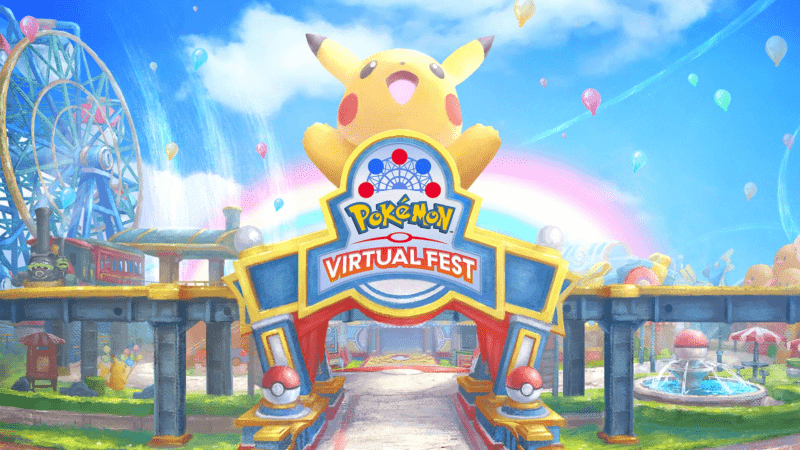 Pokémon has announced it will be hosting Pokémon Virtual Fest, an unfinished virtual theme park, between August 12 and August 31 in Japan. Users will enjoy a full theme park experience, with attractions, live events and shops.
The 2020 League of Legends World Championship, an esports tournament hosted by Riot Games, will be held in Shanghai in 2020 and 2021. The final competition will be held on October 31 at Pudong Soccer Stadium.
Saudi Arabia's futuristic mega-city NEOM is set to develop the world's leading cognitive cities after signing a contract with STC to establish a 5G network infrastructure.
Burberry and Tencent collaborated on the first social retail store in Shenzhen, China. The digitally immersive retail experience is designed to entertain luxury customers with exclusive content and personalised experiences.
Water parks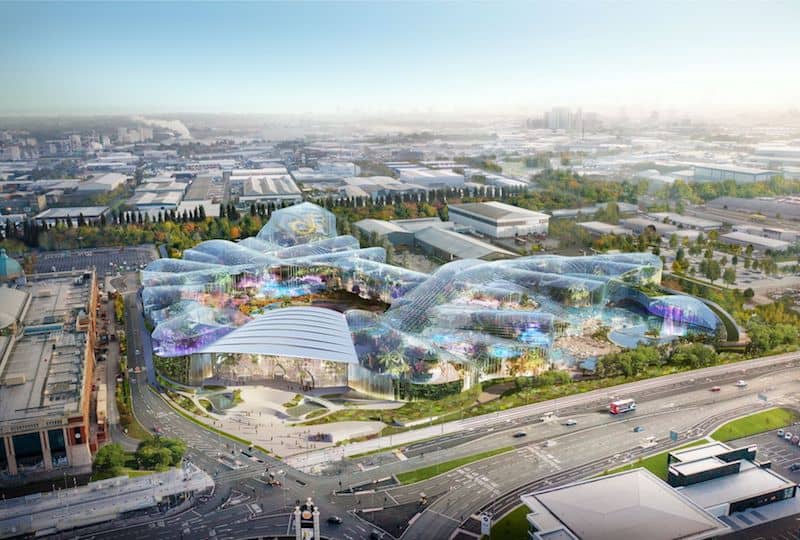 Yas Waterworld Abu Dhabi, the world's leading water park, is set to reopen on August 4. The attraction has shared its health and safety measures in light of COVID-19.
After approval to build a £250 million wellbeing resort in Manchester, Therme Group has announced plans to develop the concept in other cities in the UK, including London, Scotland and Wales.
More attractions
The Aquarium of the Pacific is using popular social media app TikTok to educate its fanbase of 340,000 followers after one of its videos went viral during the coronavirus crisis.
KidZania is continuing the gradual reopening process, welcoming visitors once again to KidZania Dubai, KidZania Moscow, KidZania Kuala Lumpur, KidZania Dallas and KidZania Istanbul.
Japanese art collective teamLab has created an outdoor digital art exhibition, 'A Forest Where Gods Live', within the Mifuneyama Rakuen Park in Takeo, Japan. It focuses on the ongoing relationship between nature and humans.
The tallest ferris wheel in Japan, the Osaka Wheel, has been rebranded as an interactive haunted version, the Zombie Ferris Wheel of Hell, which runs through September 30.
blooloop V-Expo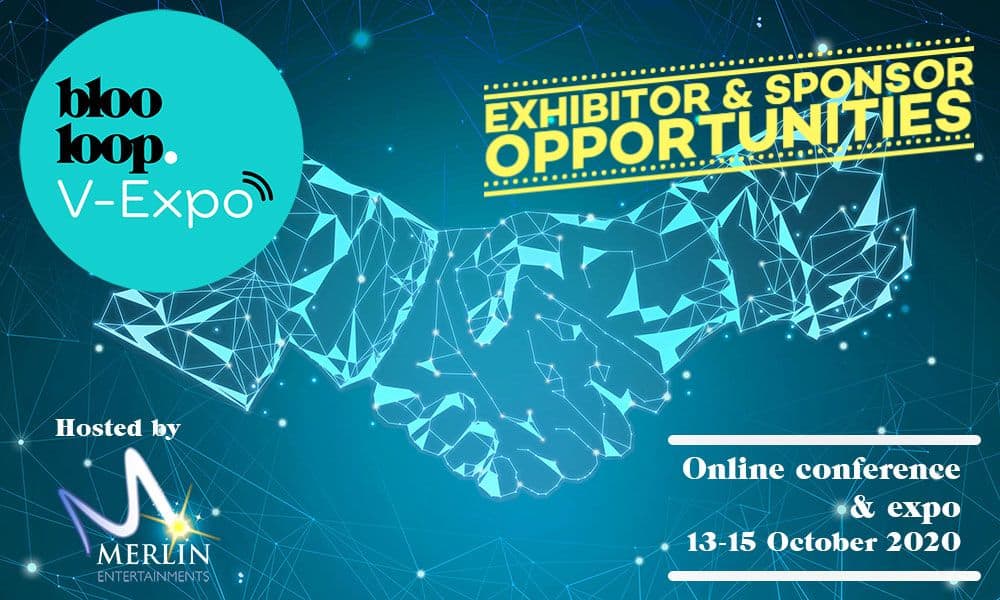 We have a fantastic line up of speakers at our blooloop V-Expo online conference and exhibition. Check it out here.
Find out more about our content focused exhibitor opportunities here or contact Ella and Alice at events@blooloop.com.