Attractions news…
Super Nintendo World at Universal's Epic Universe; Power Up Bands at Universal Studios Japan; VR World flagship; AmazeVR airport LBE; Bellewaerde coaster; Puy du Fou partners with Efteling; Tokyo Disneyland's Happy Ride with Baymax; Tokyo DisneySea's Fantasy Springs; Atari Hotels; experiential Peanuts Café; OMA at Denver Art Museum; Smithsonian and V&A East; Horniman Museum's ecology and climate manifesto; Comcast investing in theme parks; blockchain-enabled art experience; Qiddiya projection mapping; The Tower of David Museum; and Bompas & Parr.
Watch the news in 3 minutes
For a quick run through of our most eye-catching stories see our briefing video:
Read the news in 5 minutes
Theme parks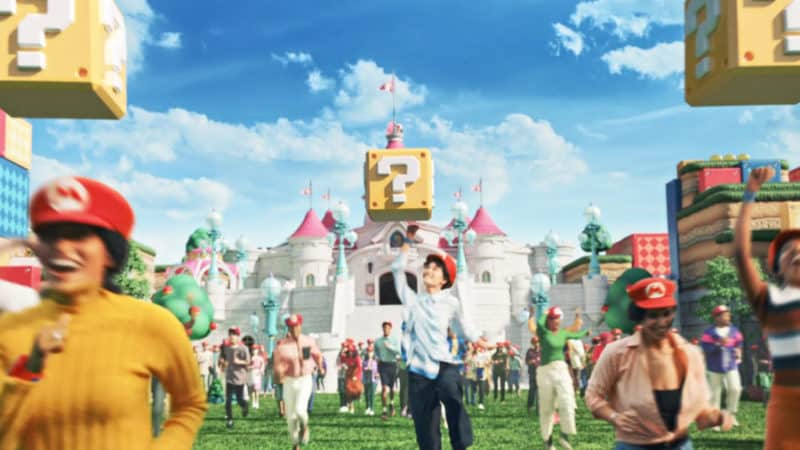 Universal Orlando Resort's major theme park project Epic Universe will feature a Super Nintendo World when it opens in 2023. The land will feature Bowser's Castle, Peach's Castle, and Super Mario Kart and Yoshi's Adventure rides.
Universal Studios Japan unveiled the colourful wearable wristbands, known as Power Up Bands, which will feature at Super Nintendo World. The expansion's opening is set for summer 2020.
Bellewaerde has unveiled its new €7.5 million family roller coaster, Wakala. The attraction debuts in spring 2020 at the theme park in Ypres, Belgium. This is the largest investment in an attraction at Bellewaerde since 1999.
Puy du Fou is entering a six-year partnership with Efteling, with the 'Raveleijn' show debuting at Efteling in April 2020. It was originally created in collaboration with Puy du Fou, who will continue to offer consultancy.
Comcast Corporation is planning on investing heavily in theme parks in order to grow its market share. According to Stephen Burke, the theme park business will be a driver of growth.
Tokyo Disney Resort released a first look at the Happy Ride with Baymax, with expansions and attractions launching at Tokyo Disneyland Park in April. OLC also released a revised opening date for Fantasy Springs at Tokyo DisneySea.
Museums
OMA has created design galleries and a hands-on design studio, part of a major renovation of the Denver Art Museum. DAM will debut new exhibitions and the studio on June 6, 2020.
The Smithsonian confirmed plans to co-curate a gallery at the V&A East when it opens in 2023. V&A East includes a five-storey museum as well as a collection and research centre.
The Horniman Museum and Gardens shared an ecology and climate manifesto, which involves a new project to redisplay natural history collections and plans to become greenhouse gas neutral.
Technology
Qiddiya launched a spectacular outdoor display using projection mapping and the Tuwaiq mountainside as its backdrop. The giant digital display uses a total of 84 projectors and covers an area of approximately 32,000 square metres.
AmazeVR launched its first location-based VR experience with an installation at Incheon International Airport in Seoul, South Korea. AmazeVR plans to expand its immersive LBE offering.
VR World has reopened in its new flagship location in NYC. VR World hopes to create the social entertainment experience of the future, and offers immersive art, music, film and mixed reality gaming.
YTG Agency, an experiential artist agency, teamed up with Portion, a blockchain marketplace for art, to launch a blockchain-enabled art experience. Titled '2120: An Art Experience', it explores what art might be like in the year 2120.
Brands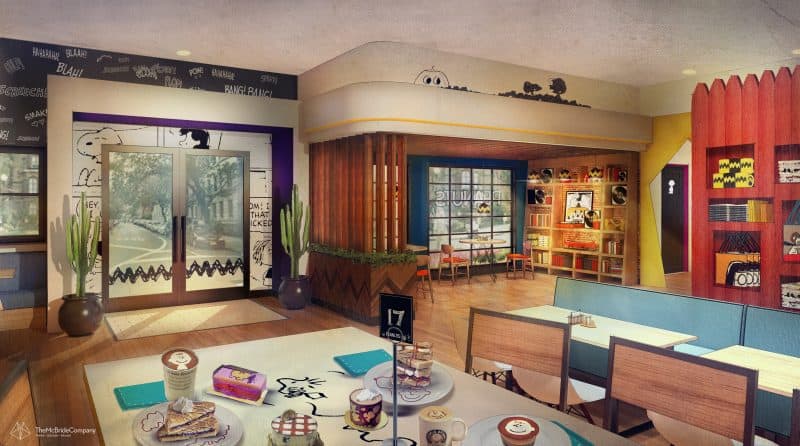 Atari is creating world-class video game-themed hotels, with construction on the first Atari Hotel starting in Phoenix in summer 2020. Some Atari Hotels will have venues for esports events.
The McBride Company has partnered with Peanuts Worldwide LLC to create an experiential dining concept. Peanuts Café guests can spend time with Charlie Brown, Snoopy, Lucy, and Pig-Pen.
Food
Bompas & Parr, the creative team working at the cutting edge of food, drink and experience design, held an event to release their Imminent Future of Food report 2020, including human bio "kimchi" and magnetic meringues.