Read the news in 5 minutes…
Attractions news this week: The Bourne Stuntacular debuted at Universal Studios Florida; more pics of Super Nintendo World; Tokyo Disneyland and Tokyo DisneySea reopened; Gulliver's Valley Theme Park ready to open; Wanda plans to open 45 new plazas in 2020 as Intu goes into administration; The Crystal Maze LIVE! are launching a Judge Dredd attraction; Walltopia creates 80m climbing wall at BIG's CopenHill and Punchdrunk (Sleep No More) has announced a partnership with Pokémon GO creators Niantic.
Theme parks
The Bourne Stuntacular, the most technologically-advanced stunt show yet, which debuted at Universal Studios Florida. Universal Orlando released a sneak peek video before opening.
Walt Disney World has won a court battle against the mother of an autistic son, who was suing over disability access allowances in Disney's Disability Access Service.
The best footage yet of Super Nintendo World at Universal Studios Japan has emerged online, unveiling a detailed look at attractions including Bowser's Castle.
Universal Studios Japan may delay the opening of Super Nintendo World until later this year, or even 2021.
The new Gulliver's Valley Theme Park in the UK is going to open on July 11, just one month after it was planned to open.
Tokyo Disneyland and Tokyo DisneySea have officially reopened at Tokyo Disney Resort. The theme parks welcomed visitors once again on July 1, following closures amid the outbreak of COVID-19.
Retailtainment
Two new Wanda Plaza shopping centres have opened in China, with the Wanda Commercial Management Group planning on opening 45 new plazas in 2020.
The owner of some of the largest shopping centres in the UK, Intu, has entered administration. Its 17 centres across the UK will stay open under the administrators KPMG.
American Dream's co-CEO Mark Ghermezian has opened up about the future of experiential retail amid COVID-19. He has spoken about safety via an app and compared the project to Disneyland.
Attractions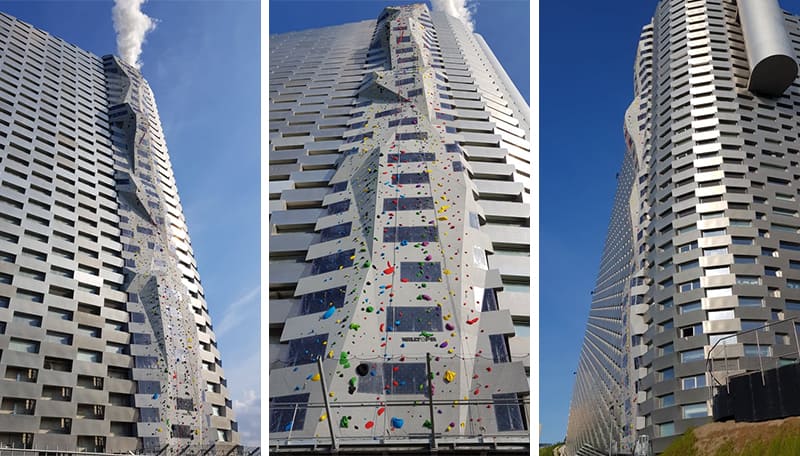 The ethical Dutch chocolate company, Tony's Chocolonely, is planning on building a chocolate-themed attraction complete with a roller coaster. However, it is currently on hold because of COVID-19.
Cirque du Soleil is seeking protection from its creditors so it can restructure its business, as it cuts over 3,000 jobs.
The Crystal Maze LIVE! team are launching a new live action attraction set in the world of Judge Dredd. Judge Dredd Uprising: The LIVE Experience is heading to London in spring 2021.
Saudi Arabia's Qiddiya Investment Company (QIC) plans to award at least 10 billion riyals ($2.66 billion) worth of contracts to various companies in order to advance construction on the giga-project in Riyadh.
Walltopia has designed, engineered, produced, assembled and route-set the tallest climbing wall in the world. The 80m climbing wall is built on the side of CopenHill, a waste-to-energy plant that features an urban recreation centre designed by Bjarke Ingels.
Technology
Immersive theatre company Punchdrunk has announced a partnership with Pokémon GO creators Niantic to create live interactive experiences that fuse physical and digital worlds.
Six Flags announced that it is taking a break from paid advertising on Facebook and other social media platforms, joining a growing number of companies protesting "hate speech and harmful content".
Special effects company Edge Innovations has created a robotic dolphin to potentially replace live cetaceans in captivity in aquariums and theme parks across China.
The VOID, a leader in immersive VR experiences, has permanently shut down at Disneyland Resort's Downtown Disney District due to a license agreement breach.
Picsolve and Pomvom, content capture pioneers for the entertainment and attractions industry, have completed a merger to form a digital powerhouse and drive their digital transformation ambitions.
blooloop V-Expo
The first speakers have been announced for the blooloopV-Expo. The online conference and exhibition taking place 13-15 October 2020, is hosted by Merlin Entertainments.
Mark Fisher, Merlin's Chief Development Officer (CDO) says, "We're delighted to be supporting Blooloop with their first V-Expo by offering a touch of Merlin magic to the virtual backdrops. Blooloop are once again doing something innovative for the industry as well as reducing the event's carbon footprint.
"By taking away the travel aspect and making this more accessible to more delegates, it's allowing more of the industry to come together. This is particularly significant in such a different year to what we had all planned or expected! Now, more than ever it's important we shares our stories, insights and best practices with each other."
Find out more here.