Talk about family-friendly technology in theme parks and it usually leads to a discussion about child-safe rides. For example, Slinky Dog Dash at Toy Story Land in the Walt Disney World Resort. But what about the potential of family-friendly apps?
By Mel Taylor, CEO of Omnico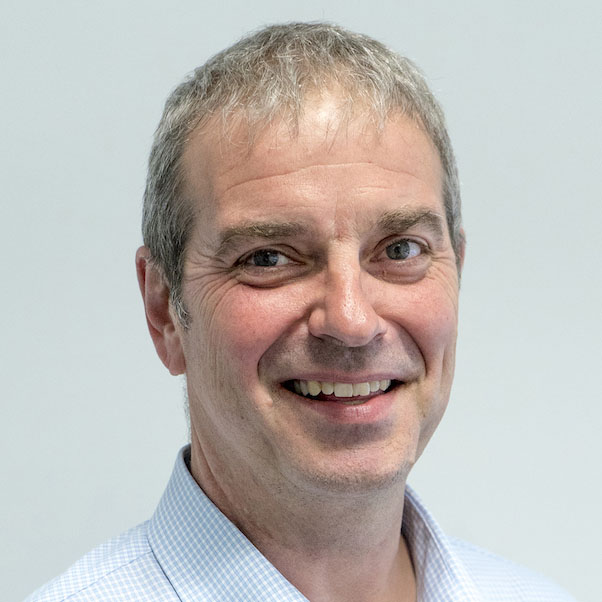 Of course, safety is always paramount when considering the customer journey of a child through a theme park, no matter what the venue. Operators should, however, not limit their thinking about family technology to ride safety, nor think about customer journeys purely in terms of adults. It's time to consider how family-friendly technology can simultaneously boost engagement and security in the broadest sense and that includes children.
Researching the functions of family-friendly apps
Research conducted by Omnico among 1,200 consumers in the U.S. explored this area of innovation. It looks at what kind of family-friendly technology is attractive to parents – primarily in relation to phone apps.
Apps are proving essential to huge numbers of visitors. For instance, the My Disney Experience app and Universal Orlando's Resort app. They strip out much of the waiting, uncertainty and inconvenience that attend any visit, particularly with children. The growth of smartphone use among youngsters means they can download apps as well as their parents. This has the potential to provide a valuable source of engagement while enhancing a visit.
The question is who should download what and who controls the family budget?
Finding out what kids are up to
The research found that app-savvy adults see the advantages of integrating park technology onto their phones. It can potentially give them more supervision of their children. But they see little purpose in adopting one of the supposedly powerful trends of our time – gamification. Unless it delivers discounts and value.
The research certainly revealed parents as receptive to anything that gives them reassurance. More than nine-in-ten respondents (91 per cent) with children said they wanted any technology to have functionality that gives them peace-of-mind in some shape or form.
Would parents like this to go as far as having the ability to check on their kids' location in a park? In most cases, yes. More than seven-in-ten parents (71 per cent) would like any theme park app on their children's phones to give them a good idea of where their youngsters are.
Monitoring kids' spending
Half of all parents (50 per cent) want a phone app to give them the power to limit their kids' spending. The MagicBand, at the Walt Disney Resort, gives parents this capability via RFID wristband. By 2017, some 29 million of these devices had been used by guests. This allegedly makes Disney the fourth largest distributor of wearables on the planet. So, it is slightly surprising that the percentage wanting the same ability on a smartphone app is not higher.
Four-in-ten (40 per cent) parents would like to be able to restrict what their kids can buy in terms of merchandise or food. Slightly fewer (35 per cent) would like to send rewards to their children's phones, ready for them to spend. Less than half of the respondents (45 per cent) said they like the idea of keeping an eye on their kids' activities by means of an app. Perhaps it sounds too complicated or too controlling.
Respondents also provided their own ideas on what functionality family-friendly apps might have. For example, "automatic reminders for children to check-in with their parents at particular intervals". Or the provision of lists about what their children have done with their time.
App games boost engagement – to a point
Gamification meanwhile, gained mixed reactions. The addiction to playing games on phones has led Disney to add new interactive gaming features to the Play Disney Parks app. These allow guests to undertake joint challenges in return for rewards.
But what about gaming apps specifically for children? These can provide entertainment while waiting in line, in a way that keeps them engaged with the ride and the park? More than two-thirds of parents (67 per cent) said they are likely to encourage their children to use such phone app games.
Among the full body of respondents, however, including non-parents, 68 per cent said they would be more likely to use theme park app games if they could earn reward points or discounts for use at the venue. Only a quarter (25 per cent) would prefer to play games while waiting in line. This is compared with 47 per cent wanting an app to plan and adapt their itinerary.
Family-friendly apps as part of the growth strategy for U.S. parks
What emerges from this data is the range of opportunities open to U.S. parks. There is potential to capitalise further on the acceptance of apps as highly valued tools, not solely entertainment channels. Attendances at regional and larger destination parks are increasing. New rides, dynamic pricing and discounts are all part of the strategies by which operators boost revenue.
Family-friendly apps should be part of the strategy. But, as the survey results make clear, implementation needs to be well-considered. Visitors are discriminating in what they will adopt.
IAAPA estimates spending in regional and destination parks in the U.S. will rise from $22.4 billion in 2017 to a projected $29.7 billion in 2022. Per capita spending for North America as a whole will increase at a projected 2.9 per cent compound annual rate. This is well below the 4.1 per cent compound annual increase between 2012 and 2017.
If operators have the engagement engine technology working in the background to pull all the necessary data together, there should be no impediments to app functionality enhancing family visits and boosting revenues much further.
Download the new report from Omnico, which looks at how technology can create a safer and more enjoyable experience for the family in US theme parks. The report evaluates loyalty, discounts, new technology and mobile convenience stores.