New park resorts on the way in, Wanda on the way out and a massive new tower attraction may soon rise. All in this latest recap of the week in themed attraction news!
By Lance Hart, Screamscape
1) A third hotel to join Walt Disney World Dolphin & Swan hotels
The Walt Disney World Dolphin and Swan hotels are a unique feature of Disney's Florida resort. While there is no shortage of Disney owned hotels there, the two giant hotels which are currently operated by Marriott under their Westin and Sheraton brands; were designed by architect Michael Graves at the request of Disney's then CEO, Michael Eisner.
For the past year, there have been quiet rumors about a third possible hotel being built on nearby property. Now, details about the project were confirmed in an article about a new financing deal being signed with Bank of America. This deal will fund this mystery third hotel; which will be a smaller boutique style hotel that will be branded as an "Autograph Collection by Marriott" resort site.
2) First Cartoon Network themed hotel coming in 2019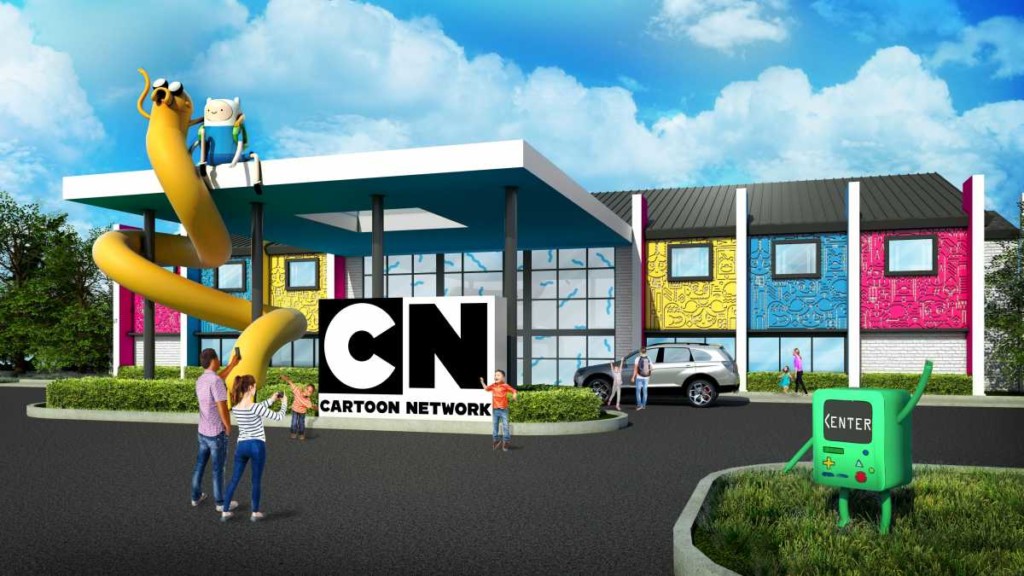 Palace Entertainment, the owners of the Dutch Wonderland theme park in Pennsylvania have announced plans to open a Cartoon Network themed hotel very close to the small theme park. According to Palace Entertainment, which is owned by Parques Reunidos, this first ever "The Cartoon Network Hotel" will offer unique family lodging themed to popular shows and characters from the network. These will include Adventure Time, The Powerpuff Girls, We Bare Bears and more when it opens in 2019.
3) Ocean Park Marriott Hotel sets opening timeline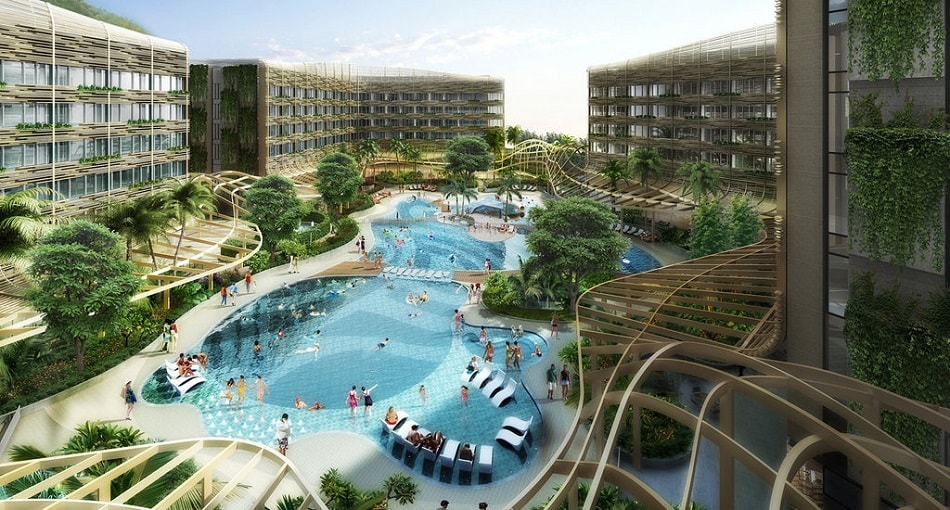 The long delayed Hong Kong Ocean Park Marriott hotel project is now set to open for business very early in 2019. When first announced, the 395-room hotel property located at the park's main entrance was expected to open way back in 2016 before hitting a number of delays.
4) Legoland California turning 20, kids in free on their birthdays
Legoland California will offer free admission to kids 12 and under when they visit on their birthday in 2019. This is part of a huge 20th Birthday celebration for the theme park. The park will also add a new 4D film to the LEGO Showplace Theater called "LEGO City 4D: Officer in Pursuit". Furthermore, they will add a DUPLO PLAYTOWN area that will see The Ridge section of the park reopened along with a new kid sized train ride.
In 2019, we turn 20 years young! Find out how we're going to celebrate all year long. #LEGOLANDBirthday pic.twitter.com/MbWGoIi7ry

— LEGOLAND California Resort (@LEGOLAND_CA) November 2, 2018
5) Wanda sells all the way out of the theme park biz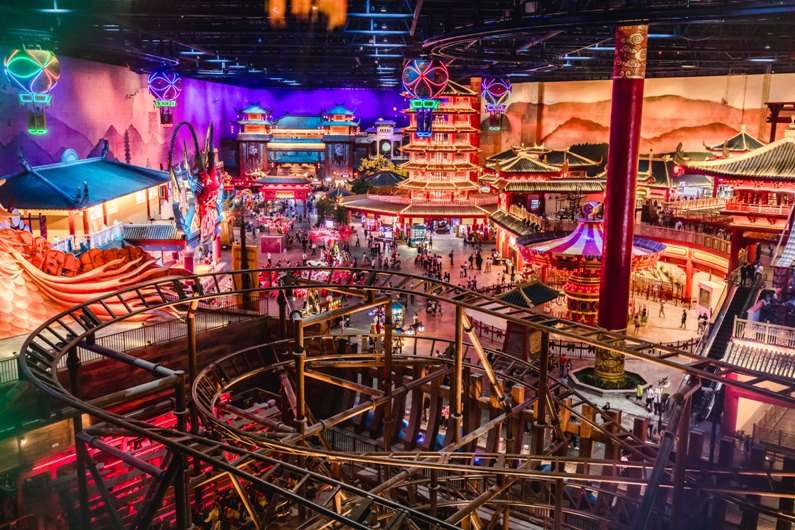 About 15 months ago, Wanda sold off their theme parks to Sunac China Holdings Ltd. as part of a government crackdown on corporate debt and overspending issues. Included in the deal at the time, Wanda's park operations division remained onboard to manage the attractions of Sunac. Now Sunac is reported as having purchased Wanda's entire management arm for $902 million. This deal gives them total control over the parks and attractions. It also gives Sunac the right to rebrand them and remove the Wanda name.
6) SkyRise Miami to begin construction in Q1 2019
After seeming to stall just before construction was to actually start, the latest report on the SkyRise Miami tower project claims that they are now set to begin construction sometime in Q1 2019. The 1,000 foot tall project has an estimated 2023 completion date. If built as promoted, SkyRise Miami would feature a number of attractions that should prove to be a popular draw for tourists. The list includes:
Skyplunge – Jumpers attached to a wire take a high speed controlled fall at 55mph
Skydrop – A 600 ft tall freefall ride experience with a 540 foot drop, hitting 95mph
SkyRise Flying Theater – A 72 seat flying theater experience
Skyway – "World's tallest rotating observation attraction"
Skyfly – Virtual skydiving
Skywalk – Fixed to a tether, guests walk an open deck 908 feet up with no handrails
Skyglide – Ride down a transparent slide "outside"
Skyledge – Walk across a transparent skydeck 866 feet up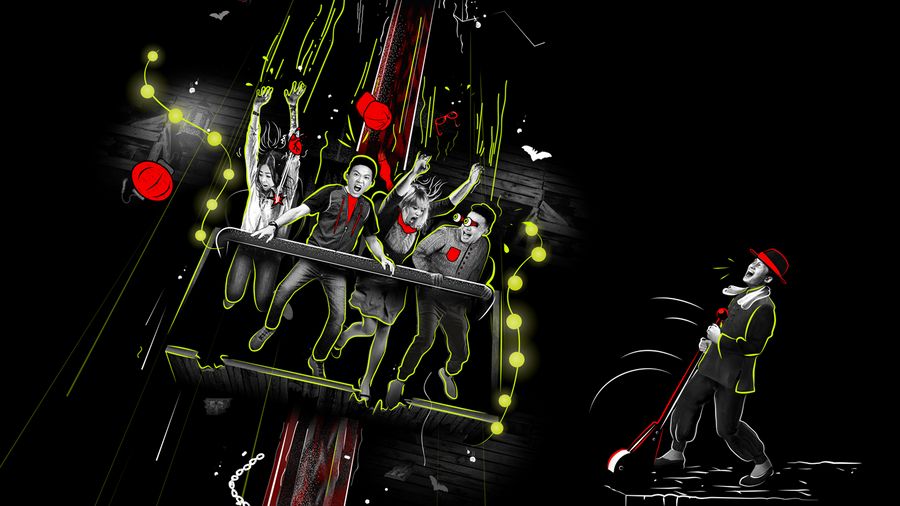 Merlin Entertainments has opened two new attractions in Shanghai: "Peppa Pig World of Play" and "The Shanghai Dungeon". This is the first of five planned Peppa Pig World of Play attractions, with the other four locations projected to open in Beijing, Dallas/Fort Worth, Michigan and New York sometime in 2019.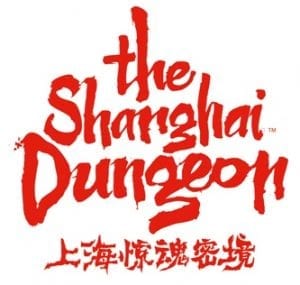 The creation of The Shanghai Dungeon attraction presented some unique challenges. This was due to restrictions from the Chinese government. They had banned the mentioning of "ghosts", any actual historic killings, as well as blood and gore. Because of that, Merlin had to get a bit more creative in creating fictional story elements to go along with local myths and legends.
According to various descriptions, the story told inside involves a world where some kind of plague has run rampant, while you try to escape from being hunted by a unknown mythical Shadow killer. The experience then ends with a ride on a drop style ride that you experience standing-up.
8) The Meg 2 in development along with attractions for China
It was also revealed this week that development has begun to create a sequel film to The Meg. This was a summer theater hit involving a giant prehistoric shark on a rampage. Furthermore, it was confirmed that a themed attraction of some kind is in the works to open somewhere in China.
9) The London Resort gains an investment partner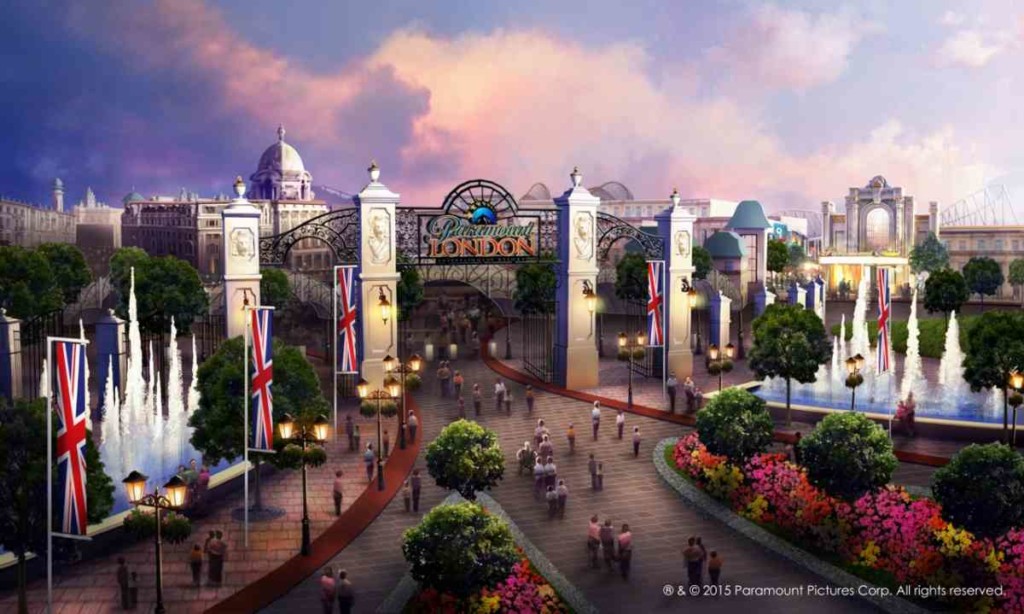 The London Resort project has now partnered with Keltbray (a construction and engineering company) which intends to invest £25 million into the resort project. If they are able to move forward, the project isn't expected to open until at least 2023.
10) Massive indoor waterpark planned as expansion for Mall of America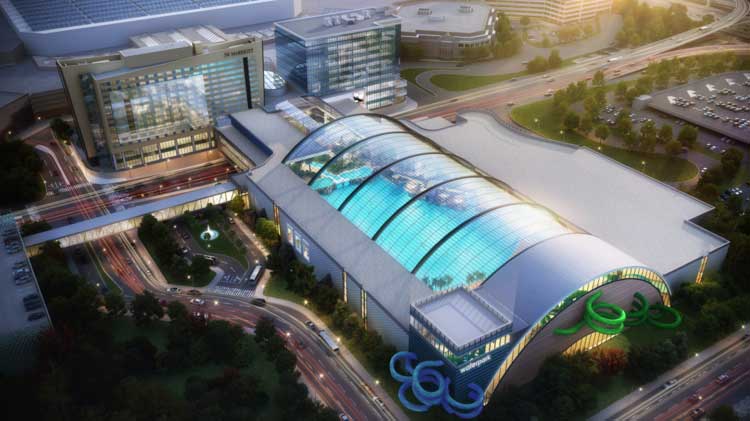 Plans are now said to be moving forward to build a massive indoor waterpark as an expansion to the Mall of America in Bloomington, Minnesota. While the details are still mostly being kept under wraps at this point, the plan is to build a 250,000 square-foot indoor waterpark experience. It is expected to become the largest indoor waterpark in the USA when it opens in 2021. The project will cost an estimated $250 million to build and they hope to begin construction on it by late 2019 if all goes as planned.