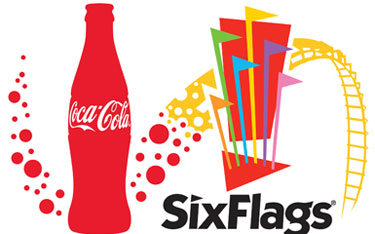 I recently added a post to www.blooloop.com and to Blooloop's Linkedin Group about an IEG Research report naming Coca-Cola as the most active sponsor of theme parks. IEG states that sixty-two percent of theme parks report the beverage giant as a sponsor.
Maybe it's because I am a researcher or maybe it's because I'm often asked to verify the accuracy of statements such as this, but off I went to check this out. I did a very quick search and found the following four abstracts which back up IEG's conclusion:
December 2011 – SeaWorld Parks & Entertainment announced a 10-year agreement with The Coca-Cola Company for their domestic parks, replacing Pepsi.
July 2012 – Six Flags Entertainment Corp and Coca-Cola announced a 10-year extension of their partnership agreement, designating Coca-Cola as Six Flags' official sponsor for all of Six Flags domestic parks.
October 2012 – Cedar Fair announced Cola-Cola Company was the official sponsor for a 10-year agreement.
July 2013 ' Universal theme parks and Coca-Cola announced a new, ten-year marketing partnership.
And in recent news, Merlin Entertainments have just announced that Coca-Cola are to be the new sponsors of the London Eye.