Missouri's Saint Louis Zoo has unveiled plans for the new $230 million WildCare Park, a 425-acre expansion for endangered animals and visitor experiences such as safaris and glamping.
WildCare Park is slated to open in 2027, with animals arriving from 2023 for a pilot pasture. "We are excited to share these WildCare Park updates," said Dwight Scott, president and CEO of the Saint Louis Zoo.
"Our team has been extremely busy and we look forward to sharing more updates on WildCare Park as we move forward," Scott added.
Demolition work is nearing completion, and fence installation and grading has started around the perimeter of the vast property. This will continue through early 2023.
Endangered species at WildCare Park
"There are a lot of complexities associated with building a large zoological park like this," said Jo-Elle Mogerman, WildCare Park director. "We want to do this right so that it's sustainable for generations to come."
Part of WildCare Park, the 61-acre Kent Family Conservation and Animal Science Facility is designed to sustain endangered and threatened species. These include Grevy's zebra, addax, bongo, Przewalski's horse, roan antelope and Somali wild ass.
"Acquiring animals from other accredited facilities and building appropriate animal social groups takes time," said Martha Fischer, general curator at WildCare Park.
"We're planning to receive the first animals at WildCare Park next year and we'll gradually increase the number of animals and species over time," Fischer added.
425-acre expansion project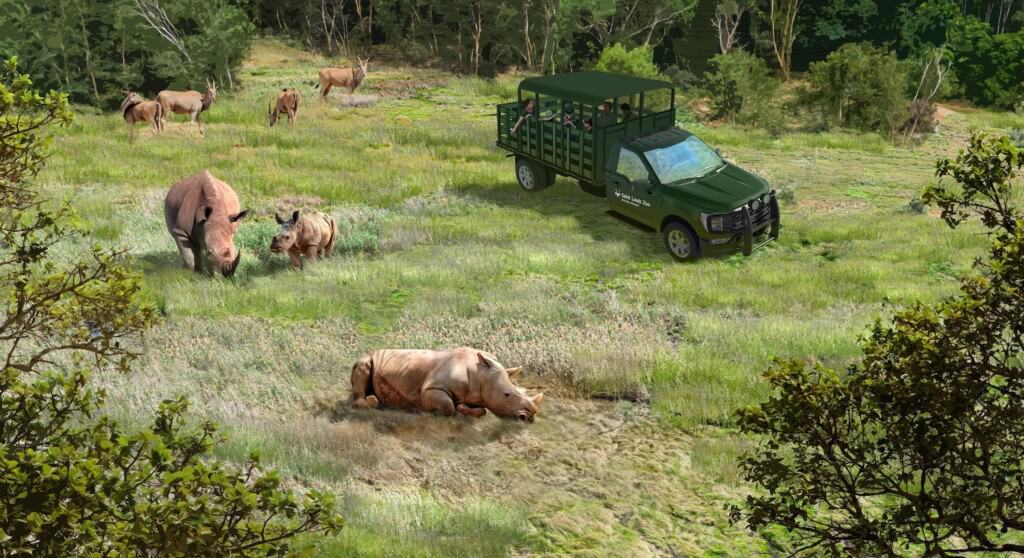 "For the public opening, we're primarily focusing on endangered ungulates – hoofed mammals – as well as birds and other threatened species."
Animals chosen for the safari areas are both endangered and non-endangered. The zoo's initial list of animals that could reside at WildCare Park are as follows (but subject to change based on conservation needs):
Giraffe
Grevy's zebra
Greater kudu
Addax
Bongo
Roan antelope
Somali wild ass
Przewalski's horse
Scimitar-horned oryx
Waterbuck
Nile lechwe
Banteng
Gazelle (various species)
White rhino
Eland
Sable antelope
Bactrian camel
Ostrich
As for new visitor experiences, the zoological park is set to offer the Woodland Safari and Savanna Safari. The former will showcase a 63-acre wooded habitat home to the white rhino, and the latter will reveal a 101-acre pasture housing giraffes.
"At WildCare Park, guests will be immersed in nature and animal pastures, providing unique experiences with every visit," said Mogerman.
"Every visit will be a new adventure."
New visitor experiences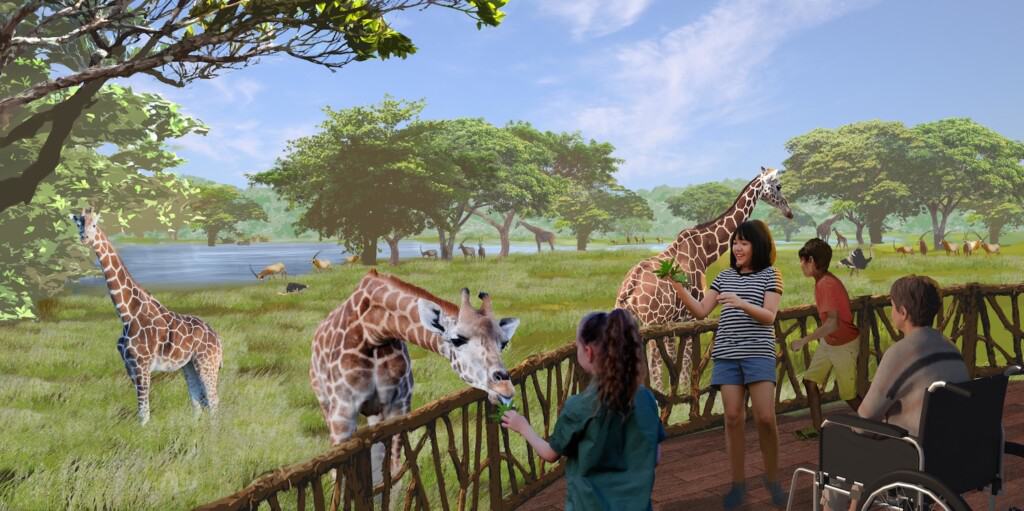 Additionally, there will be an immersive walking safari experience and an interactive 'zooseum' using augmented reality (AR) and virtual reality (VR).
Highlights will also include a nature adventure area for children, an observation tower, premium safari experiences, and giraffe feeding. WildCare Park will feature glamping facilities and a restaurant.
"The community has been incredibly supportive throughout the planning stages and we're excited to continue to work with them," Mogerman said. "As our plans further develop, we look forward to sharing more."
Home to more than 14,000 animals, the Saint Louis Zoo attracts approximately 3 million visitors every year. The zoo regularly advertises requests for proposals for products and services, with contractors encouraged to visit the vendor registration system.
Images: Saint Louis Zoo