Merlin Entertainments has unveiled the New Jersey SEA LIFE Aquarium, opening at American Dream in 2020. It has been dubbed 'the city under the sea' and will be themed around New York City's iconic monuments and landmarks.
Merlin unveiled the SEA LIFE Aquarium concepts in a series of visual presentations at the EnVue Hotel in Weehawken, New Jersey.
"We are very excited to open the first Northeastern SEA LIFE aquarium in New Jersey at American Dream," said John Jakobsen, chief new openings officer at Merlin.
New aquarium will have 250,000 gallons of water
"American Dream is an unmatched destination, and the much-anticipated New Jersey SEA LIFE will deliver a one-of-a-kind experience that will inspire and educate visitors about the ocean and the diverse creatures that call it home."
The 25,000-square-foot aquarium will have 250,000 gallons of water. It is scheduled to open in March 2020 as part of American Dream's fourth chapter.
It will include 'Rush Hour of the Ocean', 'Urban Jungle', and 'City's Freshwater', an educational experience featuring indigenous fish from the Hudson River. 'Sharks Fish Avenue' will boast tropical fish, sharks and rays.
NJ's SEA LIFE will have more than 3,000 creatures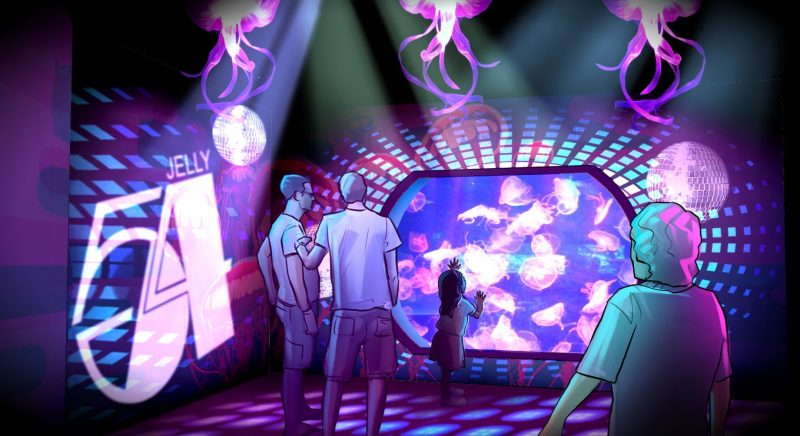 New Jersey's SEA LIFE will house more than 3,000 creatures with approximately 75 to 100 different species of fish and invertebrates from local and international waters.
There will be more than 10 interactive exhibits, with visitors meeting the 'Ballet Dancers of the Ocean' (aka seahorses), the 'Wall Street Wolves' (aka piranhas), and the 'Disco DJs of the Deep' (aka jellyfish).
New Jersey SEA LIFE Aquarium will be Merlin's 10th SEA LIFE in the US and the first in the Northeastern US.
Educational experience with fish from Hudson River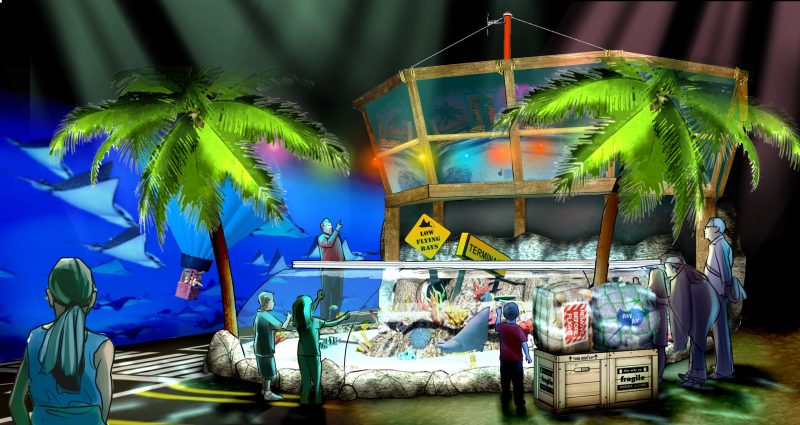 In October, American Dream opened its first phase, with tickets selling out fast for the retailtainment destination's Nickelodeon Universe.
American Wave Machines recently released a teaser of the PerfectSwell pool at the DreamWorks Water Park, opening on November 27 at American Dream.
Images: Kay Elliott