The theme at the Themed Entertainment Association's SATE 2018  conference was 'Experience the Recipe'.
Attendees of TEA SATE 2018 found nourishment across the four sessions: Storytelling, Architecture, Technology and Experience. With TEA "mixologists" hosting, it showed that a balance of the four pillars of SATE is vital for a good diet in themed entertainment. 
Over 500 guests attended the conference, the largest TEA event yet, hosted at SeaWorld Orlando. Across two days, attendees heard a variety of speakers as well as enjoyed evening events including a party at the park; allowing guests a ride on new ride Infinity Falls which opened that very day.
Conference sponsors included Barco, Animax Designs, Walltopia, Electrosonic, Falcon's Creative Group, JRA, Kraftwerk Living Technologies, Media Mation, Mousetrappe, Sally Corporation, 7th Sense and Thinkwell. 
TEA Masters Awards at SATE 2018
The conference hosted the inaugural TEA Masters awards. Monty Lunde, TEA Founder and Past President, Chair of the TEA Masters Committee and CEO of Technifex awarded the 2018 winners.
"The TEA Masters program is intended to honor and celebrate professionals who have worked in the Themed Entertainment industry for decades.  Most are the unsung heroes who design, fabricate and manage the development of the immersive experiences that are the hallmark of our industry" said Lunde.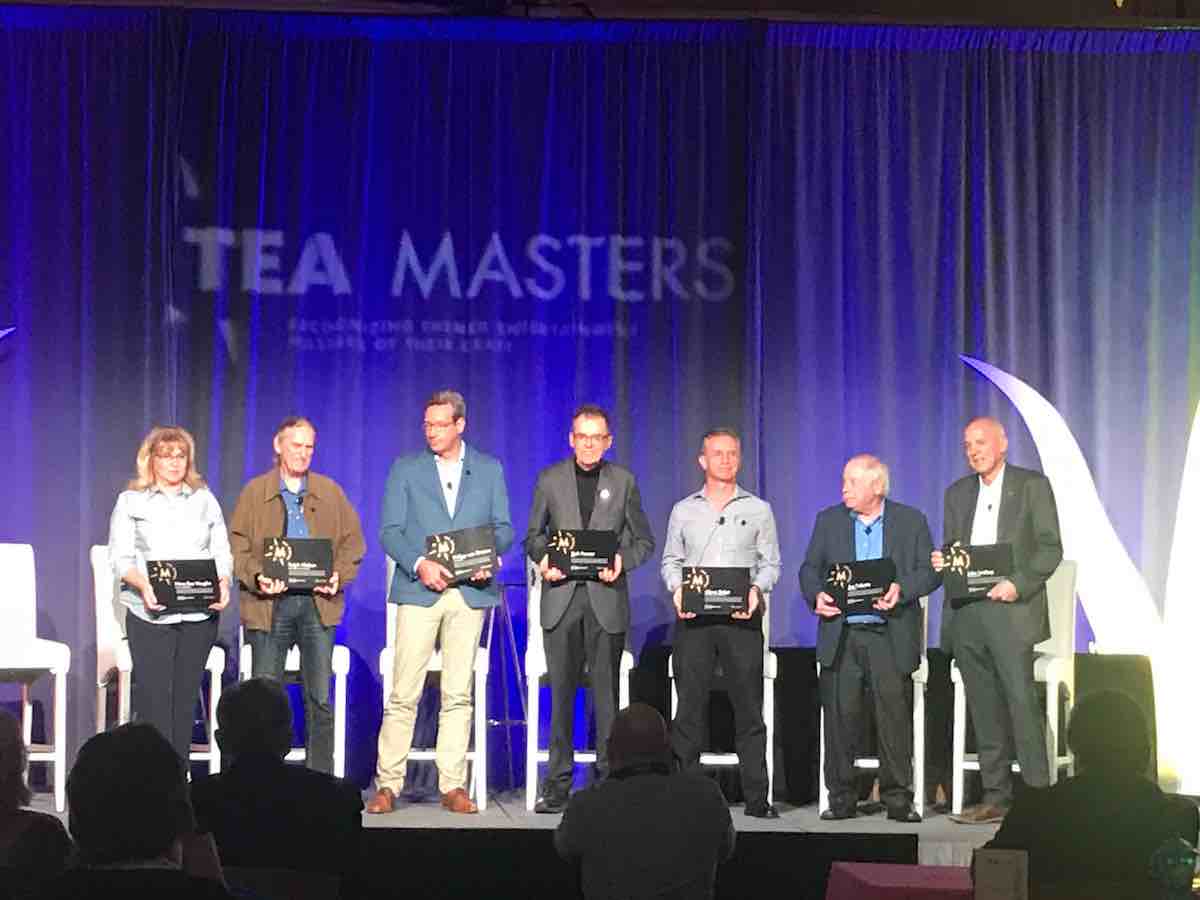 The 2018 winner are:
Glenn Birket, Engineering & Control Systems
Joe Falzetta, Lighting Design
John Lindsay, Project Management
Ralph Nielsen, Master Craftsman, Project Production
Rich Procter, Writer
Philipp van Stratum, Creative Director
Nina Rae Vaughn, Illustrator and Art Director
It was clear there were key trends across the sessions, below are a few highlights to give you a taste.
Emotional Design
"It is not the rational need driving consumers nowadays; but the emotional want," said Deanna Siller, Co-Creator, The Strategy + Design Shop and Thomas Ito, Principal and Global Lifestyle Sector Leader, Gensler. They spoke about the rise of experience design in unusual places such as the office environment; with trendy co-work chain WeWork which maximises the productivity of workers and attracts the best talent to projects such as city development. Amazon's headquarters are looking for a new location. However, in addition to the infrastructure needed for thousands of workers, a key factor is a city's 'kudos' level; is it cool enough for Amazon?
Brands are now buying up prime retail locations to create an experience space; where you can engage with the brand, but not actually buy products on site. Siller used Cadillac House as a example in New York City; which is a public space showing pop-up exhibits, galleries and fashion shows. It is a space for the community to use. It also houses the latest Cadillac models and technology to raise brand awareness. This is of paramount importance according to Johnnie Rush, Chief Business Innovation Officer, The McBride Company. "Storytelling breeds trust, and trust is currency" he said.
Technology
Technology session sponsors Animax Design kicked off the TEA SATE 2018 session with a duet between CEO Chuck Fawcett and a robot boom box named Sadie; a taster for the fun to come at the post-event "SATEoke". The robot created in collaboration with Agility Robotics, was walking, talking and singing. Animax also provided a robotic arm that served guests with cigars at the Cuban themed mixer.
Chuck and Sadie, the self titled album coming soon @AnimaxDesigns #TEASate @TEA_Connect #SATEoke pic.twitter.com/U4WHMwEdTA

— Blooloop (@Blooloop) October 5, 2018
As visitors are becoming much more tech savvy (just look at any child who intuitively knows what to do with an iPad) attractions and design must use tech accordingly too. The audience heard from Joseph Lucius, Global Director of Events for Tom Ford Beauty. Lucius recently held an event in Beijing that was designed around the connectivity of mobile tech to the products. This also included immersive experiences and personalisation, all through QR codes which are huge in China.
Hi-tech advancements
There was a lot of talk about AR. Scott Gordon, Director, Worldwide Marketing, Warner Bros Consumer Products, said he was looking for more joyous AR experiences, referencing the interactive wand at The Wizarding World of Harry Potter as an example of where technology enhances the experience (and magic) and also enhances revenue for the park.
We heard how tech advances in the costume world such as 3D printing and rapid prototyping are creating more complicated costumes that incorporate technology; such as moving parts, fibre optic wigs, inflatable skirts and LED eyelashes. Did you know they coat LED fabrics with proteins to stop it from cracking with age? New technologies coming out such as face projection mapping for performers are changing the game further.
In retail, it is much the same. With technology changing at such a speed, it is hard to stay ahead of the curve. We heard from Rush about the internet of things; including an online toilet, Amazon's ghost stores where there isn't a single staff member, and mixing up the supply chain such as the online HomePlus stores in South Korea subway stations. Posters to scale of shop shelves were put up in the station. Customers would scan the items on their phone while they waited for their train and the items were delivered to their door just after they got home.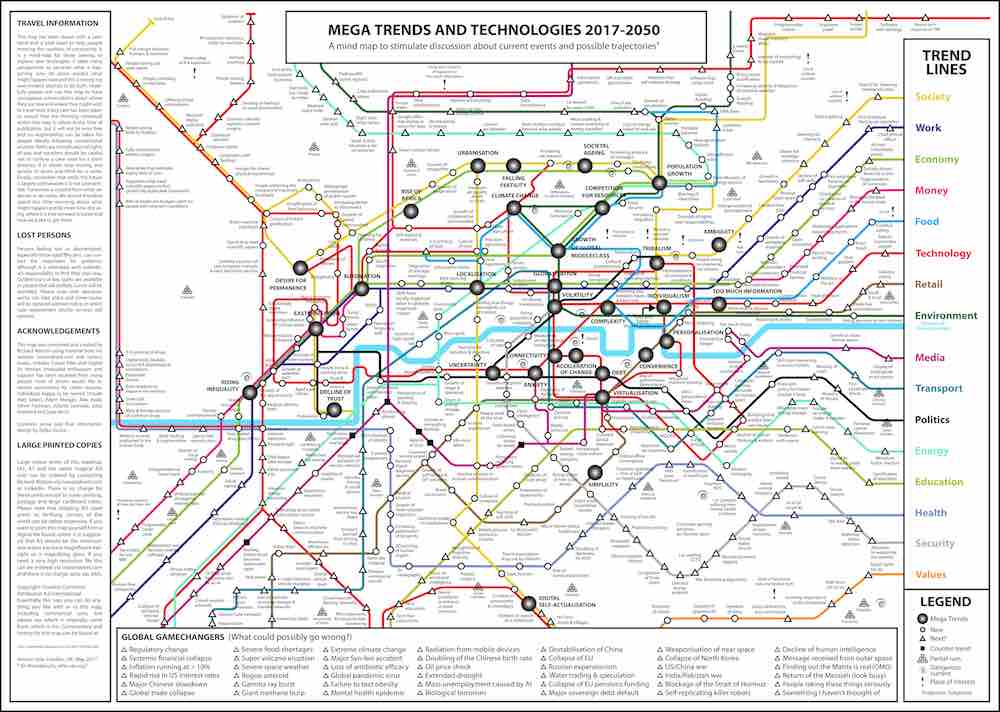 Brand as a safety net
The developer's session at TEA SATE 2018 was chaired by Matt Dawson, Vice President, Business Development at Forrec. He said that in the current climate, lenders are more cautious. However, having brands involved in projects can be seen as a risk mediator; a safety net for the project's success. SeaWorld Parks and Entertainment Director of Zoological Communication and Interpretation, Scott Gass, said that famous brands have one truth or aspect that makes them successful.
"Harry Potter is Love, Lord of the Rings is Belief. At SeaWorld our IP is nature. So we worked hard with our researchers to gather and build knowledge on our world; to explore which 'truth' from each element is key". For penguins, the focus is on the strength of family, whereas for dolphins it is curiosity.
https://www.youtube.com/watch?v=wuVgXJ55G6Y
Telling a story through ice cream
Attendees heard about storytelling through brands firsthand from the keynote speakers, Brian Smith and Jackie Cuscuna, Founders of Ample Hills Creamery. The two have gone from selling out of ice cream within 4 days at their first shop, to 10 ice cream shops across America; including at Disney World. The company is famous for giving every signature flavour a story, together with well loved characters who have personality traits and backgrounds.
Every location has a regional flavour inspired by local traits and history. The company even does bespoke flavours for Disney including Star Wars flavours and Mickey's 90th Birthday. Attendees even got a taste of the ice cream – apparently Bob Iger's favourite ice cream in the world – we agree.
The current landscape
The Experience landscape is shaped by certain factors. Here are a few mouthfuls:
The rise in tourism from China and other international guests changes the design considerations for attractions. Siller and Ito told guests it is paramount to give every guest feelings of happiness and belonging which is universal; whilst Lucius stated the importance of communicating the brand without words.
Social media is changing the way attractions are run, as well as designed; with clients asking for instagrammable moments in the planning phases. "I hate that term" said Lucius. "In my day that was called compelling design." Rush said we now make a buying decision within 13 seconds based on what other people like. Therefore social media is influencing our decisions and creating a feeling of significance and belonging.
Fan base and getting back to nature
The fan ecosystem is fundamental for a successful brand/attraction. However it can be scary for a brand to not have control on a lot of content. As Gordon pointed out they can control outbound marketing and their own social media channels, but fans can do a lot with the brand (for better or worse) through social media, blogs, unofficial events, unofficial merchandise, etc.
Dr Tierney Thys, Ichthyologist and Science Communicator, California Academy of Sciences stated that humans are officially an urban species now, with 85% of people living in a city. She pointed out the importance of nature influencing our lives, our health and our design.
Diversity in themed entertainment
Melissa Ruminot, Director, Marketing and Business Development, Companies of Nassal, took the leadership session. She had googled the world's top leaders and found a smörgåsbord of old white men, with the notable exception of Margaret Thatcher. 
Fri Forjindam, Chief Development Officer, MYCOTOO, did a quick check of our own industry and found much the same. Diversity has a long way to go in themed entertainment with only 39% women, 35% non-white, 7% African American.
"This the message we are telling interns as they enter the industry, which needs to change," Forjindam said. She pointed out that brands are starting to get political. Nike's ad with Colin Kaepernick ruffled feathers and the company stood by him through the backlash from the followers of Donald Trump..
We also heard from Barbara Poma, Owner of Pulse Nightclub and CEO/ Executive Director of the charity onePULSE Foundation. Poma spoke to attendees about the tragic events of the terrorist attack that claimed 49 lives in the LGBT+ community. Thrust into leadership overnight, Poma formed the onePULSE Foundation. The charity is now building a memorial to remember those who lost their lives.
From deep sea divers, to ice cream makers, to developers, to costume makers; there was a lot of different flavours to SATE 2018, all of which left a good taste.
Hungry for more? TEA SATE 2018 (Asia) takes place 25th-28th October in Chimelong, Guangzhou Province, China.
Images courtesy of Disney Parks Blog, Harvard,