Jumeirah Group is selling tickets for 'Inside Burj Al Arab', a butler-guided tour of Dubai's iconic Burj Al Arab Jumeirah – the tallest all-suite hotel in the world.
Launching on October 15, Inside Burj Al Arab is an immersive experience designed for people who want to explore Burj Al Arab Jumeirah without having to book a room there.
Inside Burj Al Arab has been curated for up to 12 visitors, with butler-guided groups setting off every 15 minutes. Tickets for the hotel attraction start at AED 399.
Guests can pay more for signature experiences, including the hotel's 24-carat 'Ultimate Gold Cappuccino' and signature afternoon tea at Sahn Eddar.
Dubai's iconic Burj Al Arab Jumeirah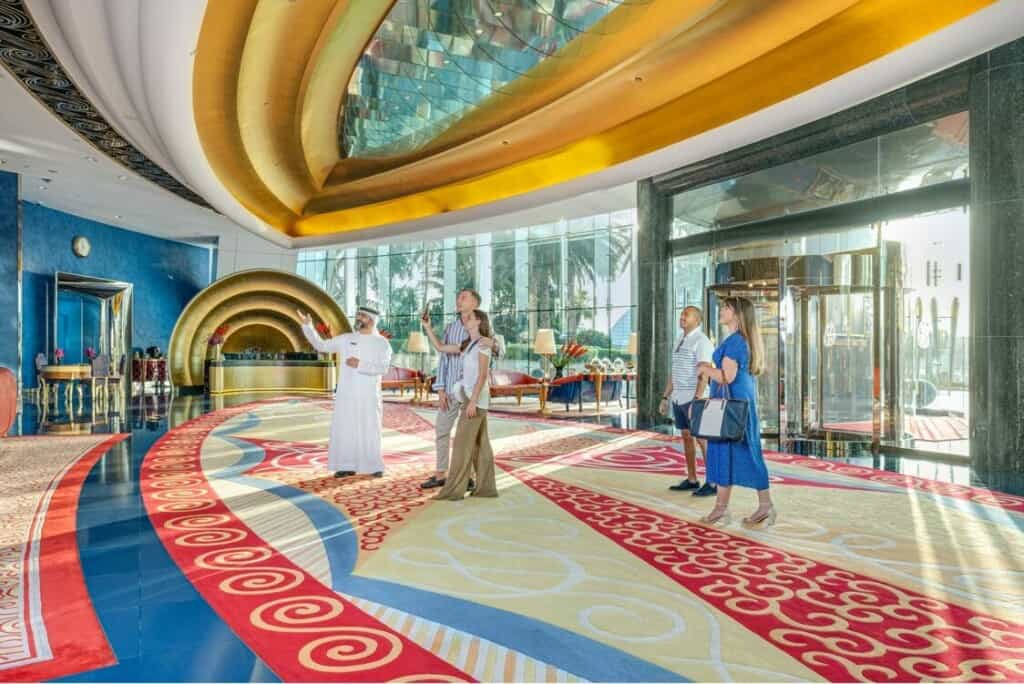 They can also enhance the tour with a glass of champagne at UMA, the hotel's new outdoor lounge, or a meal at one of Burj Al Arab's restaurants.
"We are delighted to announce the opening of Inside Burj Al Arab, especially with all eyes on Dubai as it stages the 'The World's Greatest Show' with Expo 2020," said Ermanno Zanini, regional VP and general manager of Burj Al Arab.
"It is the perfect opportunity to give residents and visitors the chance to experience the wonders of this world-famous landmark first-hand," Zanini added.
Inside Burj Al Arab takes visitors on a tour of the famous atrium and the Royal Suite. Guests will also learn about the hotel's history via interactive augmented reality (AR) displays at the curated Experience Suite.
Inside Burj Al Arab launches October 15
The tour provides a "stunning window into the world of Burj Al Arab Jumeirah", Zanini said. It will "appeal to those intrigued by its story, not just of the building, but of its people, creativity, and ingenuity".
"We are proud to deliver this exceptional experience to the world," he added.
Jumeirah Group, a global luxury hotel company and member of Dubai Holding, operates a world-class portfolio of 24 properties across the Middle East, Europe and Asia.
Meanwhile, Expo 2020 Dubai has released its 2020 sustainability report after the United Arab Emirates announced the 'UAE net zero by 2050 strategic initiative'.
Images: Jumeirah Group