Wake The Tiger, dubbed the world's first 'Amazement Park', is opening in Bristol on 30 July 2022, with tickets to the new attraction on sale now.
Described in a release as an "experiential art gallery, interactive theme park and detailed film set", Wake The Tiger was created by the artistic team behind the Boomtown music festival.
The park is a "labyrinth of creative environments and fantastical wonders". Guests enter the world of 'Meridia' through a portal, where they find an abandoned factory that previously housed a mysterious community of adventurers.
The immersive art experience offers 27 spaces, from underwater worlds, mechanical chambers and hidden passageways to forests, temples and ice caves.
"You have to see it to believe it," says Lak Mitchell, Wake The Tiger's creative director. "Wake The Tiger is an abandoned time capsule of fantastical experiences just waiting to be discovered."
"It will invite you to explore connections with the environment around you as well as challenge you to transform the world we all live in," Mitchell adds.
"This is a vision that plays into and expands on everything we have spent our lives building, taking raw underground art and fusing it with the latest technology. We can't wait for guests to explore what we have created in the heart of Bristol."
Experiential art gallery and theme park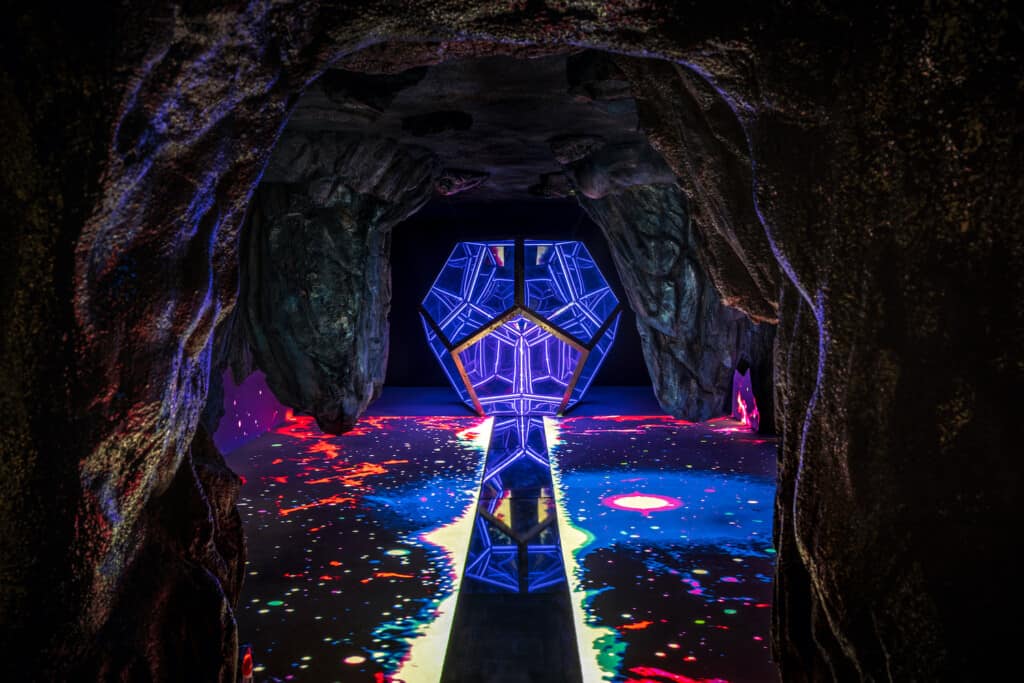 The psychedelic attraction will showcase works by more than 100 artists, poets, scenic artists, robotics experts, fabricators, costume makers, architects, videographers and prop makers.
"This project is two years in the making and the result of decades of creative input from some of the best technologists, storytellers and creative minds working across festivals and attractions in the UK," said Wake The Tiger founder and managing director, Graham MacVoy.
Elsewhere, Japanese art collective teamLab has revealed the design for teamLab Phenomena Abu Dhabi.
Images: Wake The Tiger