The coronavirus pandemic continues to have a global impact. Lockdowns and social distancing measures have forced venues of all kinds to remain closed. Find out more in our weekly coronavirus attractions update.
COVID-19 is having a huge impact on businesses and communities around the world. In the attractions industry, theme parks, museums, FECs and more are facing long periods of closure. However, some operators are beginning to plan safe reopening procedures. We bring you all the latest news from the attractions sector in our weekly coronavirus update.
Coronavirus: weekly attractions industry update
Theme park news
Disney has continued to furlough team members at its theme parks, with 100,000  of its US workers now being put on unpaid leave. Disneyland Resort and Walt Disney World have now been closed for more than a month. Meanwhile, Disney's Bob Iger has been recruited onto California's economic task force responding to COVID-19.
Florida has also set up a taskforce, and executives from Walt Disney World and Universal Studios in Orlando have joined.
Disney's Magic Kingdom17,000 staff at Disneyland Paris have also been placed on furlough. However, they are covered by a scheme introduced by the French government. This means they will still receive up to 84 per cent of their net salary.
Universal Orlando has been surveying passholders on what safety measures they would like to see on reopening. Suggested measures in the survey included reducing the number of guests on-site at a time, only accepting contactless payment for food and merchandise, and requiring guests to wear face masks.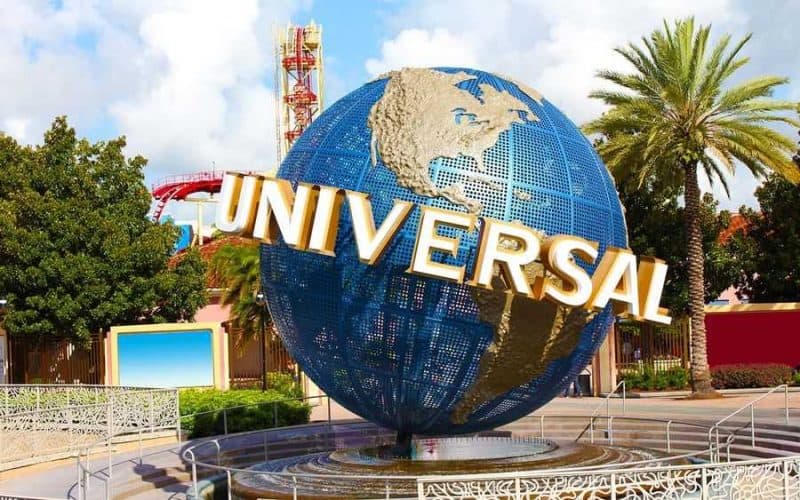 Cedar Fair has outlined some financial changes in response to coronavirus, in order to reduce expenses. For example, it will suspend advertising, as well as reducing seasonal and part-time labour costs. In addition to this, the CEO and other members of the executive team will be taking pay cuts.
SeaWorld has also announced some steps to reduce expenditure, reducing its executive officer's base salary by 20% and cutting all non-essential outgoings.
In more positive news for our weekly attractions news roundup, several parks are already putting plans in place to allow smooth reopening once the threat of coronavirus has passed. For example, Toverland, in the Netherlands, has said it is preparing to introduce a cap on visitor numbers to allow for social distancing.
Museum news
In the museum world, many staff and curators have found themselves in the spotlight as they continue to engage with, entertain and educate visitors online. On Twitter, staff from museums of all kinds have been getting involved with the #MuseumAtHome hashtag.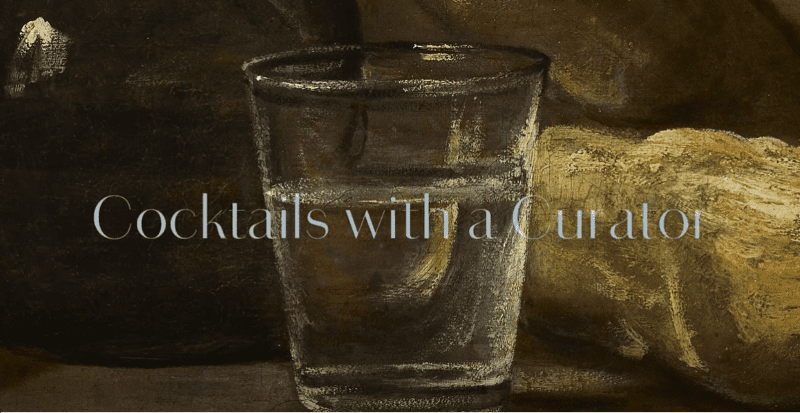 For example, the Frick Collection has started a series called 'Cocktails with a Curator'. Other institutions have been busy sharing interesting items from the collection, hosting Q&A sessions and creating videos.
In the last weekly update, we shared that some attractions have been using the popular Nintendo game Animal Crossing to engage with audiences during the coronavirus pandemic. Now, The Getty Museum has opened its art collection to Animal Crossing players during its closure, allowing its collection of over 70,000 artworks to be imported into the game.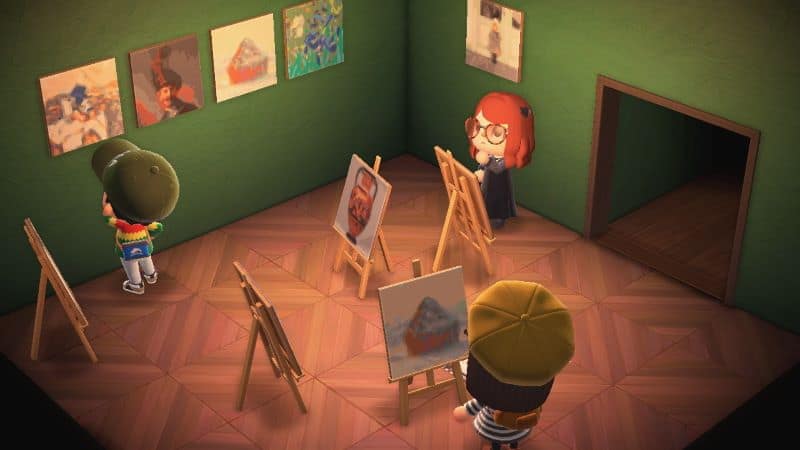 Meanwhile, the Roald Dahl Museum in the UK has been busy adding a range of resources to its website in order to entertain and educate children and young people stuck at home.
This includes videos of celebrities reading the much-loved author's stories, as well as drawing tutorials by iconic illustrator Quentin Blake. There are also quizzes, puzzles and entertaining craft ideas, as well as lesson plans for teachers and home-schooling parents.
Other COVID-19 attractions news
Elsewhere in the attractions industry, the coronavirus pandemic has forced the World Waterpark Association to update the plans for The World's Largest Swimming Lesson 2020. The WWA has announced that the annual event will now take place on 16 July. Participants are also free to host an event at any time during June, July or August.
While the current situation is challenging for all attractions, it is possible that some will not be able to reopen once the crisis passes due to loss of income. For example, Vancouver Aquarium has said that it might be forced to close permanently as its revenue has fallen dramatically. It is the oldest aquarium in Canada, but since closing on 17 March 17 it is facing an uphill battle to survive.
The postponement of Expo 2020 Dubai is looking increasingly likely, as the Executive Committee agreed to propose changing the dates to 1 October 2021 – 31 March 2022.
Looking ahead
In order to minimise the impact of the closures, several attractions are already planning for reopening, so that they can go through the process as smoothly as possible, while still providing a safe environment for visitors.
For instance, CEO of Wynn Resorts, Matt Maddox, has spoken about steps necessary to safely reopen Las Vegas. He hopes that this will happen in late May. Maddox believes that reducing occupancy, checking visitor temperatures and introducing social distancing measures will be key to a successful reopening.
These are all measures that we have seen in China as the country returns to a new kind of normal.
According to China Daily, more than 3700 visitor attractions have now reopened in the country. However, in order to obey an order from The Ministry of Culture and Tourism and the National Health Commission to cap visitor numbers at 30 per cent capacity, many of these sites are requiring guests to book online in advance.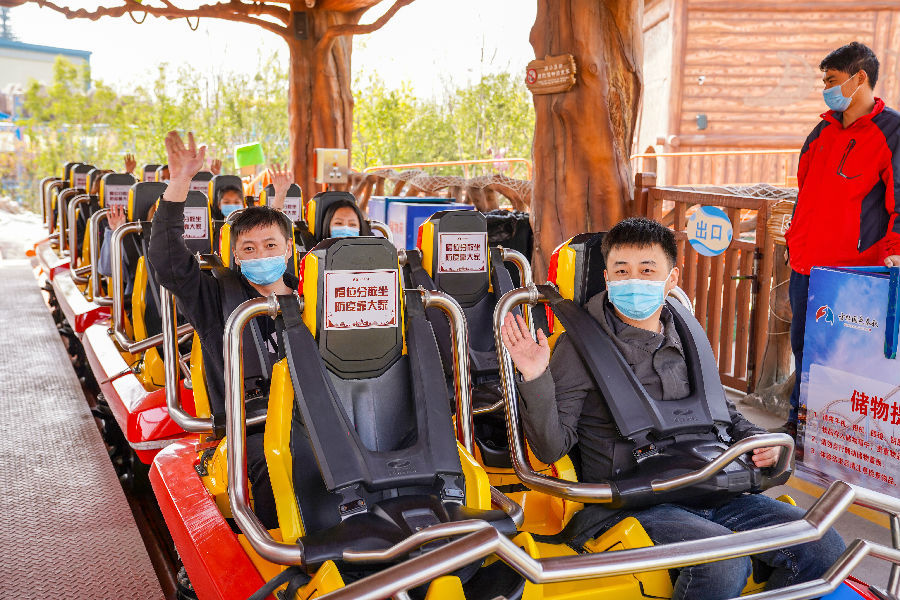 Six more Fantawild theme parks are now open, as of 18 April, with a seventh preparing to open on 25 April. This follows the 12 locations which already reopened at the end of March and in early April. The parks have also introduced several extra health and safety measures.
Attractions industry responses
As part of our weekly update, we have been showing how many companies within the attractions industry are stepping up to help the fight against coronavirus.
This week, Holovis has announced a new app called Crowd Solo. This aims to help attractions open safely and with social distancing measures after the coronavirus (COVID-19) pandemic. It provides real-time updates and proximity alerts, giving operators an up-to-date picture of guest movements within their attraction.
Powersoft has also been demonstrating how its technology can be useful for cities battling the pandemic. In a series of webinars, the company is showing how its multimedia product Deva can provide features such as facial recognition, queue countering, and SOS and public warning messaging.
WhiteWater has also joined the fight against coronavirus, thanks to the contact tracing abilities of its Vantage platform. Vantage can gather evidence on who has come into contact with whom. This has the potential to be very useful during the pandemic.
Joe Pine, the co-founder of Strategic Horizons LLP, will be hosting a virtual event on how retail providers can reboot once the coronavirus crisis has passed.
Update on coronavirus resources for the attractions industry
The member associations which support the attractions industry are also providing frequent updates, as well as resources and information to help members deal with the coronavirus crisis.
For example, IAAPA is adding new content daily on its member resources for COVID-19 page. This includes webinars, best practice guidance and regional resources, as well as case studies from operators on the front line. IAAPA also asked Congress for critical changes to the Paycheck Protection Program on behalf of attractions providers.
In the zoo and aquarium world, AZA has granted a one-year stay for members, extending their certification expiry dates for 12 months. It is also maintaining a member resources page on its website, detailing industry resources, online events and networking groups.
In support of struggling facilities in the UK, BIAZA has released information showing the positive impact of its member zoos and aquariums on the economy. It also has a range of resources available online.
AAM is also continuing to publish relevant resources for museums, as well as case studies from the museum community.
And finally…
Museums took to Twitter over the weekend to share some of the quirky, unusual and sometimes downright scary items in their collections using the #CreepiestObject hashtag.
MUSEUMS ASSEMBLE! It's time for #CURATORBATTLE! 💥

Today's theme, chosen by you, is #CreepiestObject!

We're kicking things off with this 3rd/4th century hair bun from the burial of a #Roman lady, still with the jet pins in place…

CAN YOU BEAT IT? 💥 pic.twitter.com/ntPiXDuM6v

— Yorkshire Museum (@YorkshireMuseum) April 17, 2020
York Museum kicked off the conversation with a hair bun found in a Roman burial site. Other contributions included a mummified cat, a pea pod shaped pincushion complete with children's heads, and some nightmarish taxidermy.
Our #CreepiestObject has to be this 'mermaid'… 😱💀🧜‍♀️ #CURATORBATTLE #TroublingTaxidermy pic.twitter.com/GMSosyuqIX

— Natural Sciences NMS (@NatSciNMS) April 17, 2020
Top image kind courtesy of Vancouver Aquarium