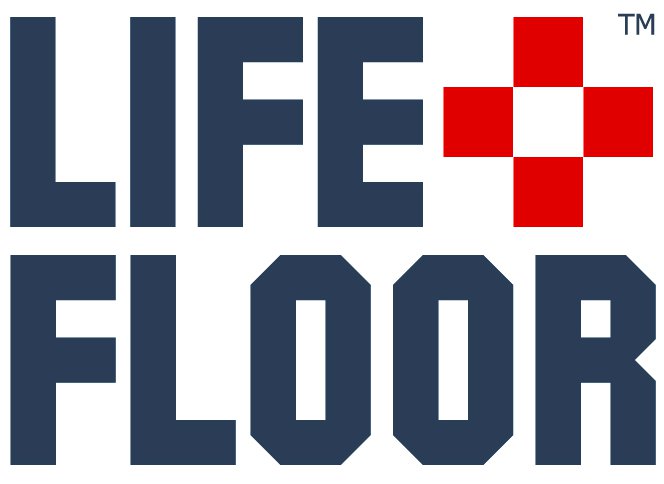 Life Floor is a foam rubber tile designed for use in aquatic environments.
What inspires Life Floor?
Our team believes floors should be beautiful, comfortable, and engineered for safety, even when wet. That's why we manufacture Life Floor for:
and anyone who expects more from their floors, especially while barefoot.
Safety
Slip-and-fall injuries are a challenge for anyone around water. That's why Life Floor tiles feature:
Traction: They're slip-resistant without being abrasive, and soft for bare feet.
Cushioning: If someone does fall, our built-in cushioning will minimize the bumps and bruises.
Unlike coatings and sealants that need to be periodically reapplied, Life Floor's traction (and cushioning) will last the entire life of the tile.
Life Floor is the only surfacing company to win the Kelly Ogle Memorial Safety Award from the World Waterpark Association.
Comfort
Whether you're walking, running, and jumping; or sitting, reading, and just relaxing; even if you're standing on a pool deck, coaching for hours at a time; our tiles are cushioned to make life more comfortable.
Lighter Life Floor also retains less heat than concrete, making it cooler in the sun and easier on bare feet.
Design
Life Floor is perfect for creating beautiful, custom surfaces. We can even work with you to create a deck, floor, or splash pad that integrates with the design or theming of your space.
Our Featured Tiles include Ripple, Rustic Board, and Slate. They always ship within three week.
Durability
Featuring patented RepelCell Technology, our formula insures that Life Floor is immune to water and other corrosives.
Completely, totally waterproof: our tiles will not absorb water or other liquids. They last as long underwater or above water.
Incredibly anti-microbial: Closed-cell construction helps prevent the growth of harmful bacteria and mold.
Virtually impossible to stain: We've tested tiles with food and chemical spills, and we've yet to find anything that stains our products. We've even developed a proven cleaning process to keep our tiles performing at their peak.