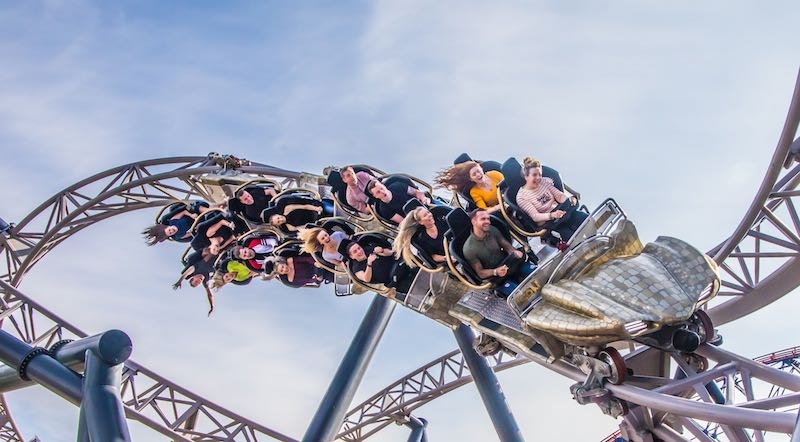 BALPPA Autumn Conference 2019
Dates
1st - 2nd Oct 2019
Add to Calendar
01-10-2019
02-10-2019
BALPPA Autumn Conference 2019
BALPPA Autumn Conference 2019 will take place in Blackpool, UK on October 1 – 2, and includes an overnight stay at Blackpool Pleasure Beach's new hotel.
Blackpool, UK
Description
We invite you to kick start Autumn at our annual BALPPA Autumn Conference 2019!
Prior to the conference, BALPPA's annual charity golf day is set to take place on 30th September and will raise money for the Rainbow Trust. Rainbow Trust Children's Charity provides emotional and practical support to families who have a child with a life-threatening or terminal illness.
The Golf day will take place at the picturesque Heron's Reach Golf Club; a beautiful setting to have fun, network and raise money for this worthy cause. Teams of 4 players will compete for the coveted Colin Dawson Trophy and will be raising money for Rainbow Trust.
This year we will be in and around Blackpool, including an overnight stay at Blackpool Pleasure Beach's newest hotel – The Boulevard Hotel. We will be making a visit to Barton Grange's The Flower Bowl to put our skills to the test in their new mixed leisure entertainment centre as well as visiting Blackpool Pleasure Beach and an optional visit to Sandcastle Waterpark.
The itinerary is as follows: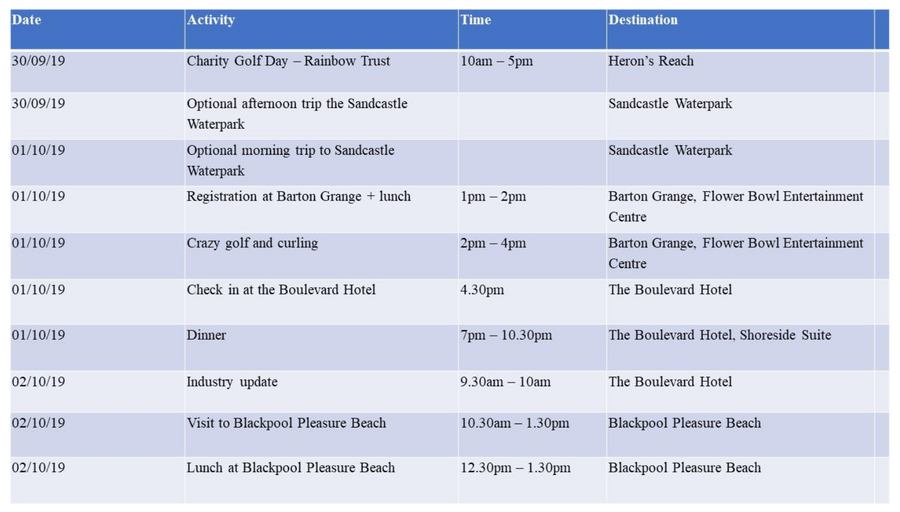 This is not one to miss!
Event Website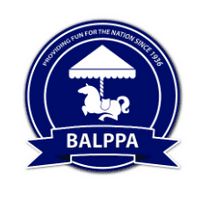 Location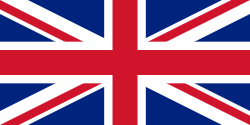 Blackpool, UK
Organiser profile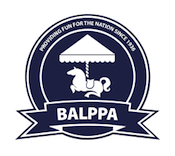 BALPPA
Representing the interests of UK's commercial leisure parks, piers, zoos and visitor attractions, BALPPA is the non profit making Trade Association for this sector.
The Association speaks for over 300 members – including iconic attractions such as the London Eye, Blackpool Pleasure Beach, Madame Tussauds, Alton Towers and Thorpe Park – and ultimately for many millions of customers every year.
Members benefit from support and networking opportunities including over 40 events a year.