Creator of immersive and interactive attractions, Science North, has made its travelling exhibition, Arctic Voices, available to exhibitors in the Asia-Pacific region.
The exhibition uses a variety of hands-on and immersive exhibits to bring the Arctic to life.
Co-produced by Science North and the Canadian Museum of Nature, visitors explore the region's wildlife, connect with the people who live in its challenging environment and learn about the impact of climate change.
"Arctic Voices explores the unique nature of the Earth's Arctic region, the science being undertaken there, and how this region is an indicator of climate change on our planet," explains Guy Labine, Science North CEO.
"Visitors will examine specimens and test their knowledge of Arctic whales and other animals, observe the amazing adaptations of Arctic plant species and more."
The exhibition includes a multimedia theatre and offers thirty 'cool' interactive science-based experiences featuring multiplayer challenges and scientific tools.
Arctic Voices challenges public's perception of the region
Hands-on highlights include crawling beneath ice and comparing strength, size and more with Arctic animals. Eager vocalists can even challenge themselves to Inuit throat singing.
According to Science North, Arctic Voices has been designed to challenge the public's perception of the Arctic and demonstrate how the polar regions are a barometer of the planet's health.
Arctic Voices was recently hosted at the Australian National Maritime Museum. The museum used the theme "polar opposites" to tie the Arctic environment to the hot Australian climate.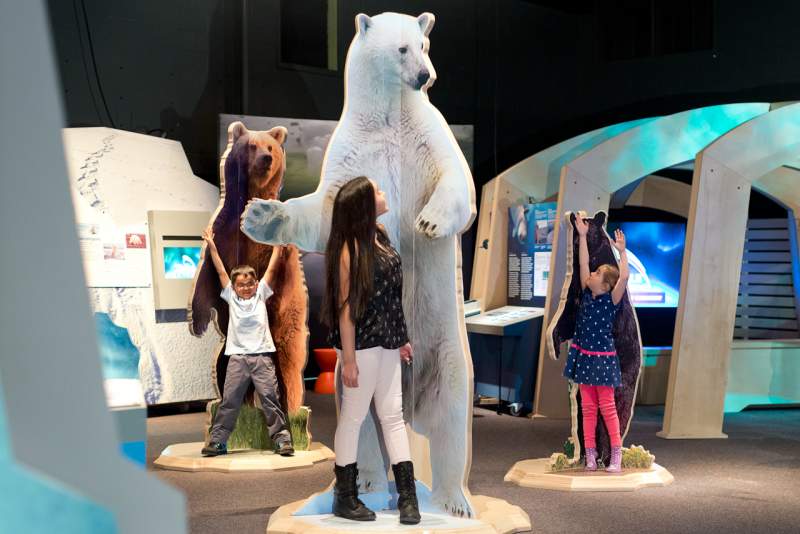 Science North is Northern Ontario's most popular tourist attraction and maintains the second- and eighth-largest science centres in Canada. Science North features an IMAX® theatre, digital Planetarium, butterfly gallery and Special Exhibits Hall, while Dynamic Earth – Home of the Big Nickel is an earth sciences centre.
The not-for-profit organisation is renowned for its high-quality, hands-on, interactive exhibitions designed to engage all ages.