Hungary's Magyar Memzeti Bank is preparing to open an innovative new museum in Széll Kálmán Square, Budapest. The museum will open to the public on 15 March 2022 and plans to educate visitors on financial matters, as well as exploring the history of money.
The museum's website states:
"Our mission is to break down the taboos on money and the way the economy works. We show that money is much more than the sum of coins and banknotes: it is the only man-made trust system through which any two people can work together. And the economy is a transparent and understandable, logical system in which everyone participates every day – consciously or less consciously.
"In the Money Museum, we want to create the most innovative central bank experience space in Europe – which is unprecedented in Hungary."
High-tech museum will educate & entertain
The museum will engage guests through interactive exhibits. Its home is within a listed building that has been fully renovated and restored, following the original plans to create an authentic turn-of-the-century atmosphere.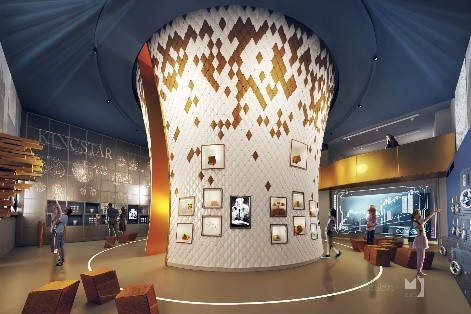 Inside, visitors will find that cutting-edge technology has been used to create the exhibitions and experiences. The attraction will also hold the bank's valuable coin collection.
Gold is a key theme, appearing in several different forms and many different uses throughout the displays, and visitors can even touch a real gold bar. As guests enter, they will see a gold thread within a display case, which then leads to the floor lighting that guides them through the exhibition route. This thematic thread is continued throughout. A key highlight of the museum is its Gold Mine, an interactive knowledge station and community space.
Last year, Merlin Entertainments announced that it is opening a new Madam Tussauds in Budapest with Dorottya Experience Kft, in early 2022. This will feature both international and Hungarian wax celebrities, such as musicians, sports stars and historical figures.