Last week, art critic Blake Gopnik published an article in the New York Times detailing his visit to New York's "gloriously empty" art museums. The lack of visitors, he enthused, allowed him to "commune" with works such as Van Gogh's 'Self-Portrait With a Straw Hat' (1887) without the usual "crowd of admirers" making such intimate conversation impossible.
As a champion of positive visitor experiences, I congratulate Gopnik on his successful visit. However, his description of this experience as "museums as they should be" divided commenters to the article, and raised several eyebrows over in the museum sector, where staff are eagerly anticipating and planning for museum visitors to return.
Like all points of tension, this is one worth exploring deeper. The article actually makes some good points; crowded spaces can and have provided a barrier to engagement with museums in the past. This applies not just to art critics trying to commune with Van Gogh, but to anyone who isn't a fan of crowds or has a small family to consider, or time restrictions on their visit.
The function of museums
With overseas visitors still some way off and the focus turning to domestic tourism, the opportunity to get up close and personal with collections is rightly being promoted as a great reason to return to museums, along with the proven efficacy of the safety measures in place in such venues.
It's also true that museums have learned from COVID-19. Remote working, online events and capacity management are all advancements that are likely to stay around long after the crisis of the pandemic has passed. And if they can deliver a higher quality visitor experience in and outside of the museum; that's fantastic.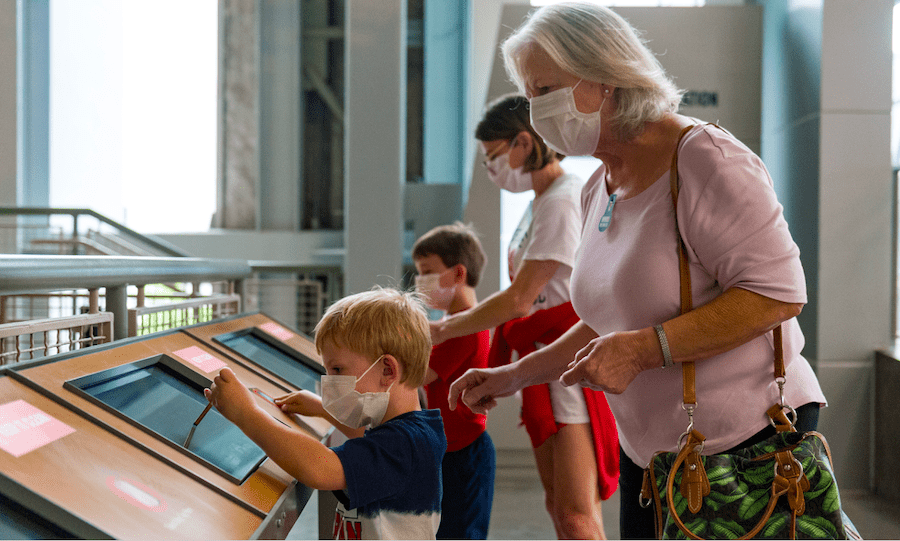 What I think has struck the wrong note in the Times article is that the implication that museums are better this way; that now that the tourist rabble is gone, finally, the people who really appreciate art can enjoy themselves. This view, I think, goes against the fundamental idea of what museums exist to do. This is to educate and challenge; to connect and inspire, in the most accessible way possible.
Museums can serve a variety of functions as well as the intellectual and spiritual pursuit of art appreciation described by Gopnik. One of the most important of these, especially at this moment, is social. Museums (and indeed, all visitor attractions) can be backdrops for people's happiest memories; a great family day out, or a transformational school trip.
Eagerly awaiting the return of museum visitors
No one type of visit is more superior to another, and as museum staff, one of our most important jobs is to ensure that all our visitors' needs are met. Regardless of what motivated them to visit.
Therefore, Gopnik's assertion that museums "should be" empty, quiet, and "more art-friendly" is unhelpful, and not reflective of the many roles museums can play in our lives once visitors return. It's a misconception many museums have been trying to shake off for decades and the repetition of it can be a major barrier to access.
So, as a counter-measure, here's my message for the museum-goers we're preparing to welcome back:
Museums need visitors. This is true in lots of ways. You support us financially. You tell your friends when you've had a great day out. And you bring our buildings and our collections to life and give them meaning. Most importantly, I think, you hold us to account. You let us know what is relevant to you and what you care about and you force us to represent you and serve you as best we can.
Without you, we're just hobbyists; agreeing amongst ourselves on our own importance. And whilst that may suit the art critics of this world, it doesn't suit me. I don't recognise the desire to do that in my own organisation, and I don't recognise it in my colleagues across the sector.
Everything we have done over the past 12 months; every risk assessment written, every object conserved, every budget forecast, every sign printed and re-printed has been about you.
So, welcome back. My colleagues and I can't wait to see you again.