The first MAPIC Leisure Day took place in Cannes on 12 November 2019 at La Croisette in Cannes, France. The full-day event saw industry experts gathering to co-create new sustainable business models and build the lifestyle destinations of tomorrow.
Francesco Pupillo is the Deputy Director of Reed MIDEM, the organiser behind events such as MAPIC and MIPIM. He gave an opening speech explaining the purpose of this new event, describing how the digital market is changing the retail sites and shopping malls. Pupillo spoke about how retail venues are in need of redevelopment, in order to create an interesting destination for visitors.
After this introduction, Yael Coifman and Michael Collins of Leisure Development Partners (LDP), gave an international overview, giving their perspective on industry stats and trends. The pair illustrated a strong shift towards mixed-use facilities over the past few years.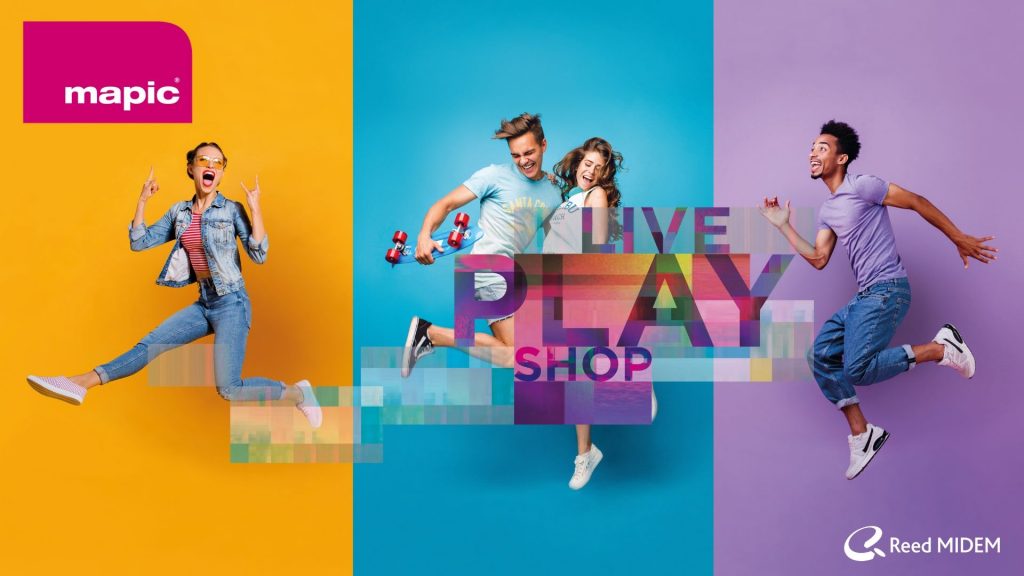 A resilient industry
This is necessary since the retail market is quite saturated. This means that retail destinations need to improve in order to differentiate themselves. While spending in retail is fairly steady, spending on leisure activities is increasing rapidly. Even during the recession, spending in this sector did not decrease a huge amount. The attractions industry is resilient.
Also remarkable is the trade volume and attractions volume of museums. This sector has grown significantly. However, museums do need subsidies and are likely to be less profitable.
Many retail destinations are thinking of adding leisure attractions. This can lead to operators being able to increase dwell time and improve their economic impact as well as improving their brand image.
Increasing their economic impact will address new markets and impact on other tenants. It could also have a positive impact on the willingness of the government to make things possible.
Emerging leisure concepts
The first panel session of Leisure Day focused on emerging leisure concepts. This was led by Andrew Darrow of Seven Saudi Arabia. Also on the panel were James Kennard of LDP, David Bell of Savills, Fri Forjindam of Mycotoo and Dan Pelson of Area15.
Kennard began by highlighting some interesting concepts that are emerging in the UK and other countries. For example, the REC room of Atelier de Lumieres. These vary from indoor playgrounds to sports clusters and from eatertainment to VR concepts.
In addition to this, Bell explored the opportunity of pop-up and immersive leisure experiences. Forjindam says that the general view is evolving, and more operators are seeing the value in adding leisure. She also highlighted the emerging trend for collaborations.
Finally, Pelson showcased the development of Area15, a new purpose-built experiential retail and entertainment complex in Las Vegas.
Authenticity in the spotlight at Leisure Day
One topic that this panel particularly focused on was authenticity. This is becoming more important, in order to be sustainable and successful in the long run. Each destination should start by defining the 'why?'-  what they want to achieve.
At the same time, it's difficult for existing locations to be picky since they have a defined space to work with. They must work to certain heights, surfaces and structures. In addition, it's also important to look at what kind of attractions are already nearby, as well as what would fit the specific location.
ROI is always critical, not only in the investment but also in its longterm success. Some of the panel members stressed the importance of mixed-use facilities, which should be strategically approached at the start of (re)development.
Leisure Day keynote speech
The keynote speech was by Andreas Veilstrup Anderson, from Liseberg. This amusement park attracts over 3 million visitors each year. He started his keynote with the most recent developments, such as digitalization and the changing ways of communication. For example, businesses as Uber, Netflix and Alibaba are disrupting existing structures.
These changes impact the way operators communicate with the clients and how customers flow. Such changes also affect markets, as industries merge and compete with each other.  Companies are becoming more and more similar: they are all striving to serve an experience, a memory, a meaningful moment.
Veilstrup Anderson talked about the importance of looking at the long term development of a location. Knowing your numbers and doing the analyses is very important in the planning process.
Furthermore, companies should always be on their toes to redevelop and to adjust to what the customer wants. Change happens to all of us, so it's necessary to focus on these changes. A location, destination or attraction is never finished. It will continuously develop.
Screen-based entertainment
The next session, moderated by Paul Kent of Electrosonic, looked at screen-based entertainments. He started with the story of how screens have developed throughout the decades. From 2D to 4D, to IMAX and immersive experience.
Also on this panel for Leisure Day were Jeroen Holman of Vekoma, Dominic Davies of Backyard Cinema Manufacturing and Ben Greenstone of Urban Pixels. Davies spoke about creating an experience around the movies they're playing, as a pop-up experience.
The panel also explored how fly-over attractions are becoming more and more popular. These are being developed in various locations and also as stand-alone tourist attractions. In addition to this, the gaming industry is a very fast-growing market, which is interesting for screen-based locations.
Break-out sessions at Leisure Day
After the coffee break, there were several break-out sessions. The first one was about developing successful leisure experiences that stand out. This involved creative approaches to capital and branded leisure concepts as the new retail anchors.
The second session was about the added value of entertainment. Key issues discussed included possible business models and tenant impact. The third session was looked at a specific case: Potsdamer Platz. This is an interesting example of how leisure and retail are being transformed.
In the fourth session, the main question was: what can create unique and differentiated customer experiences in shopping destinations and ultimately increase traffic and revenues? Finally, the fifth session was about which leisure concepts are the best fit for a mall.
IP-based attractions
The final session of the day was about IP-based attractions. Jonathan Doughty of ECE Project Management moderated this session. The large panel featured Vanessa Ekindjian of Unibail-Rodamco-Westfield who spoke about the company. In addition to this, Fabienne Gillis and Philippe Glorieux spoke about licensing for The Smurfs IP
Reinhart Viane of KCC Entertainment Design was also present. He highlighted the company's work on designing and developing various parks. Kirsten Taylor-Hall from Lionsgate spoke about how the company is primarily content-based but is now expanding to permanent experiences.
Finally, Celeste Surugue of Les Editions Albert René (Astérix) was also on the panel. Together, they discussed the importance of IP and what it brings to the development of a destination.
The inaugural Leisure Day by MAPIC was a successful event with around 900 attendees who explored a wide range of topics. In addition to this, there were plenty of opportunities for networking and al lot of the attendees connecting with each other. Based on this success, Reed MIDEM has announced that next year, Leisure Day will expand to a two-day LeisurUp, a combination of exhibition, seminar and networking event.
LDP was a content partner for Leisure Day. Gold Sponsors included ECE, Mycootoo and Savills with silver sponsors being Imax and Zamperla. Bronze sponsors of the event were Electrosonic, Playtime, Severn Lamb, Space Vision and WeArena.