The Haunted Mansion attraction at Disneyland, California is closing down for an extensive restoration process in 2020. Fortunately for fans of the haunted house, the ride's appearance will stay the same.
According to the Orange County Register, renovations and refurbishments are set to start on January 21, 2020 and will last for approximately two months.
The restoration will take place following the removal of the Nightmare Before Christmas holiday overlay, with the Haunted Mansion scheduled to reopen in late March or April.
The Haunted Mansion, which recently celebrated its 50th anniversary, will feature a 'refreshed' look when it opens after the renovations.
Haunted Mansion refurb will last for two months
The restoration will reportedly include painting of the interior and exterior, as well as lighting and mechanical work for the ride within the mansion.
Fortunately for fans of the iconic spook house, there will be no structural changes and the attraction's appearance is expected to stay the same.
Alongside Indiana Jones Adventure and Snow White's Scary Adventures, the Haunted Mansion is the latest ride at Disneyland to undergo maintenance and refurbishment work.
The Indiana Jones attraction will receive minor upgrades, with Disneyland replacing a plank bridge and some steel structures in 2020 (via Orange County Register).
Disneyland updating Snow White, Indiana Jones rides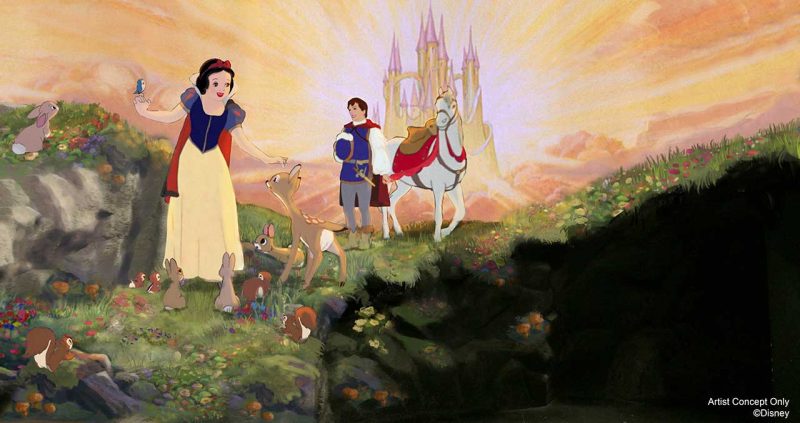 Disneyland Resort is also refurbishing Snow White's Scary Adventures, and previously shared new details and concept art for the dark ride in Fantasyland.
Snow White's Scary Adventures will have its interior and exterior updated in 2020, and Walt Disney Imagineering is reimagining the story of Snow White.
It will also get enhanced story details and new scenes, as well as state-of-the-art audio and visual technology throughout.
Disneyland Resort previously unveiled the new entrance for Tomorrowland at Disneyland in a concept image. The revamped area will be completed in 2020.
Images: Disney