AREA15 has added to its immersive art experiences with the debut of Klimt: The Immersive Experience, available at The Portal, AREA15's projection-mapped venue, until the end of November.
Klimt: The Immersive Experience celebrates Austrian symbolist painter Gustav Klimt. Created by Exhibition Hub, the digital exhibit will showcase some of the artist's most exciting works of art.
Klimt: The Immersive Experience joins Van Gogh: The Immersive Experience at AREA15. It features Panasonic's cutting-edge 4K projection mapping technology.
On Fridays, AREA15 guests can enjoy the immersive Klimt and Van Gogh exhibits with a double-feature admission ticket.
Klimt: The Immersive Experience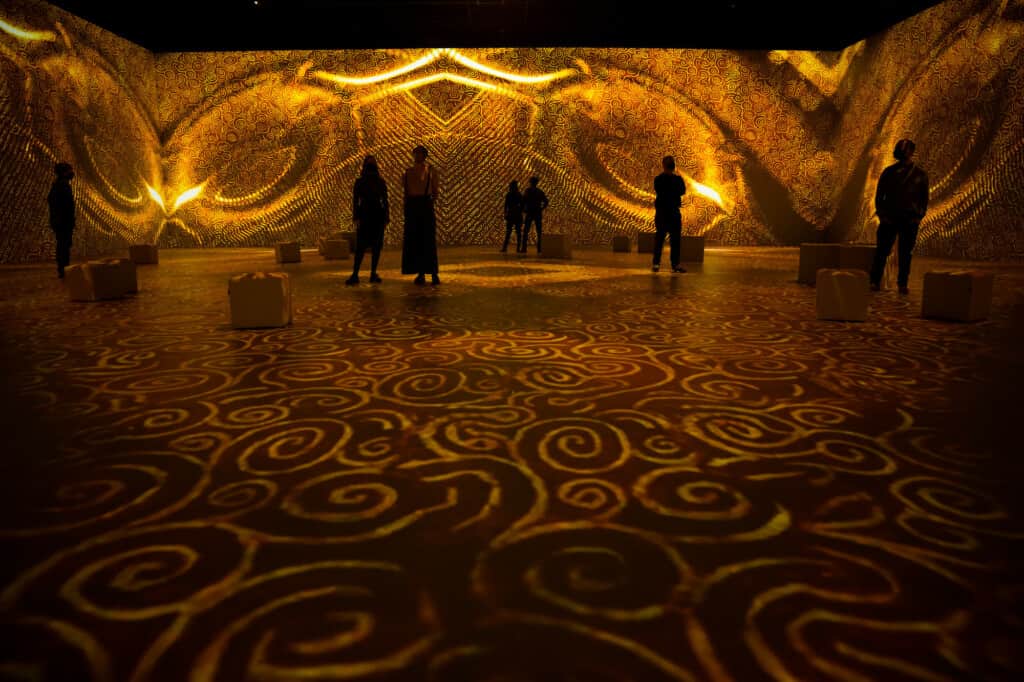 Klimt artworks in the exhibition include 'The Kiss', 'Judith and the Head of Holofernes', 'Beethoven Frieze', and 'The Tree of Life, Stoclet Frieze'.
General admission tickets include lounge seating where guests can experience the artist's paintings, sketches and murals during a light and sound spectacular.
VIP tickets include an accompanying virtual reality (VR) experience. 'A Day in the Life of the Artist' takes guests on a virtual tour alongside Klimt.
AREA15 CEO Winston Fisher said: "Visitors now have the opportunity to enter a wonderland of moving paintings and highlights of the life and works of two world-renowned artists."
"With the addition of 'Klimt: The Immersive Experience', AREA15 has become an attraction art enthusiasts can't miss when they visit Las Vegas."
Klimt and Van Gogh at AREA15
AREA15 in Las Vegas is the world's first purpose-built experiential entertainment district, home to live events, immersive art experiences, vast installations, unique retail and F&B.
The winners of the blooloop Innovation Awards 2021, presented with AREA15, were announced by Fisher at this year's blooloop V-Expo.
"This collaboration is rooted in a shared philosophy; to celebrate the projects shaping the future of visitor attractions, location based entertainment and immersive experiences," Fisher said.
"Blooloop is the source of information for the immersive entertainment industry," Fisher added. "It's a must-read for our entire team every day."
Images: AREA15