Digital production agency, Figment Productions has revealed their next generation location based VR (LBVR) experience, codenamed Project Helix.
Project Helix is a multi-user, tactile, free-roaming VR experience which includes interactive props and environments.  High quality content and realistic looking avatars takes free-roaming VR to the next level and beyond from the current trend for gun-focused shooting games.
Figment has several years pioneering the use of virtual reality in the leisure industry, delivering VR to nearly 4 million visitors at attractions around the world.
Based near London in the UK and with an office in Orlando, Florida, Figment Productions' high profile location-based VR experiences to date include Galactica at Alton Towers, Derren Brown's Ghost Train at Thorpe Park, Kraken Unleashed at SeaWorld Orlando and The Great LEGO Race at LEGOLAND.  The team of content producers and creative technologists have delivered nearly 150 interactive attractions worldwide.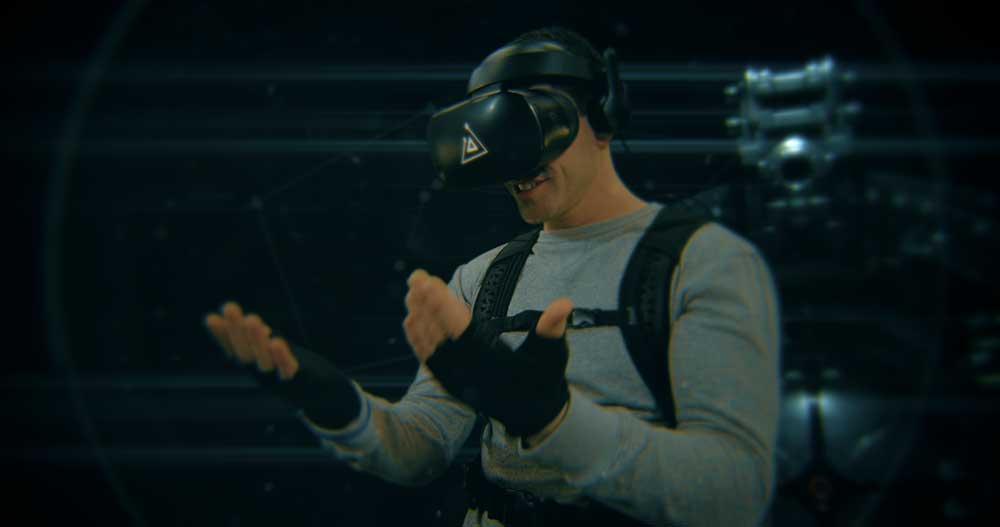 "Over the years we've learned a huge amount from our clients who operate theme parks and visitor attractions," said Simon Reveley, CEO of Figment. "We understand the importance of getting the throughput model right and the essential component of a shared, social experience.
"Previously, VR has struggled to deliver on that but the technology is evolving and so are our software solutions.  At Figment, we've developed a system that allows us to scan guests and create realistic avatars for them almost instantly. Once they put on their high-end PC backpacks and high-resolution VR headsets, they're able to see each other in the virtual world, to talk and interact. It's a step change in how we experience VR."
Figment have produced both original content and branded experiences.  Reveley adds, "Over the years we've been trusted to create content for brands like Coca-Cola, Microsoft, Vodafone and Volvo, as well as entertainment IPs like LEGO and Harry Potter. Hopefully that tells you that with both original and licensed IP, the quality of the content will be superior to what the market's currently used to. Also, we have some incredible partners lined up who I am desperate to talk about. It's an incredibly exciting time for us. I can't wait to share more news in the coming months."
In addition to owning and operating their own sites, Figment will license the new system to customers in the leisure industry.  The first locations are expected to open in Q1 2019.