The Walt Disney Company has purchased 26.3 acres of land near Magic Kingdom. Disney bought 235 acres of adjacent land from the same company in December 2019.
Celebration Company, a subsidiary of Disney, purchased the 26.3 acres for $1.05 million from Reedy Development Group LLC on March 31, 2020
The land is located on the southeastern shore of Reedy Lake to the west of Magic Kingdom at Walt Disney World Resort (via Orlando Business Journal).
Disney bought approximately 235 acres of adjacent land for $6 million, also from Winter Garden-based Lake Reedy LLC, in December.
Disney bought 235 acres of land in December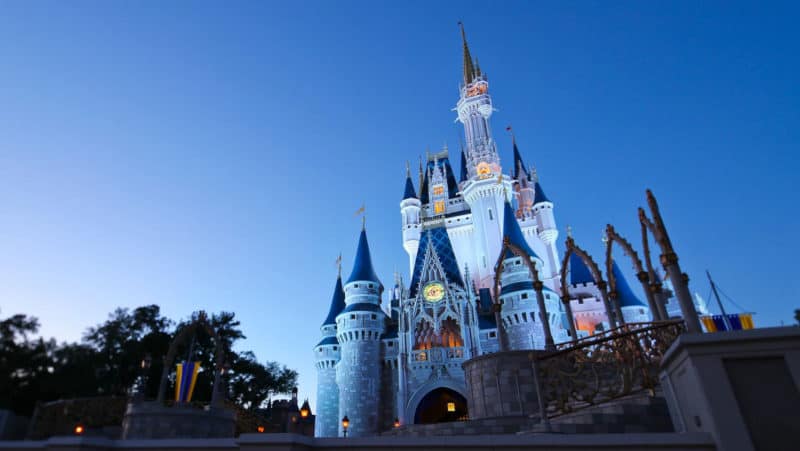 John Gerner, MD of Leisure Business Advisors LLC, previously told OBJ: "It could be used for a more upscale, exclusive getaway that feels isolated on the edge of Disney property.
"They can have their own lake with the amenities of a getaway spot," he added, referring to the 235-acre purchase.
Disneyland, Walt Disney World and Disneyland Paris temporarily closed last month in reponse to COVID-19. Disney previously shut theme parks in Tokyo, Hong Kong and Shanghai.
The company is sharing #DisneyMagicMoments and 'virtual pixie dust', as Disneyland Resort in California and Walt Disney World in Florida remain closed indefinitely.
Disney theme parks shut indefinitely in US
Tokyo Disney Resort has also extended its temporary closure, with Tokyo Disneyland and Tokyo DisneySea remaining closed until at least April 20.
However, Shanghai Disney Resort has already partially reopened with a limited number of shopping, dining, and recreational experiences.
Shanghai Disneyland is still closed, but the move marks "the first step of a phased reopening" in China, according to Disney.
Hong Kong Disneyland Resort and Disneyland Paris remain closed over COVID-19.