Fantawild Holdings is building a new theme park based on Chinese culture. Ningbo Hangzhou Bay New Zone signed an agreement with Fantawild for the Ningbo Zhonghua Traditional Culture Park.
The total investment for the Ningbo Zhonghua Traditional Culture Park – a high-tech, family-friendly attraction – is approximately 3.2 billion yuan ($475m, £378m).
The theme park will explore Chinese culture via classic books, stories and artworks. Confucianism, Buddhism and Taoism will be the core themes of the creative design.
As part of its 'Beautiful China' project, Fantawild is launching the 'Road to a Modern Era', which will focus on modern China, and 'Tomorrow's China', giving visitors a glimpse at China's future. The attractions will be large, themed entertainment and technology zones.
Fantawild building more than 30 theme parks in China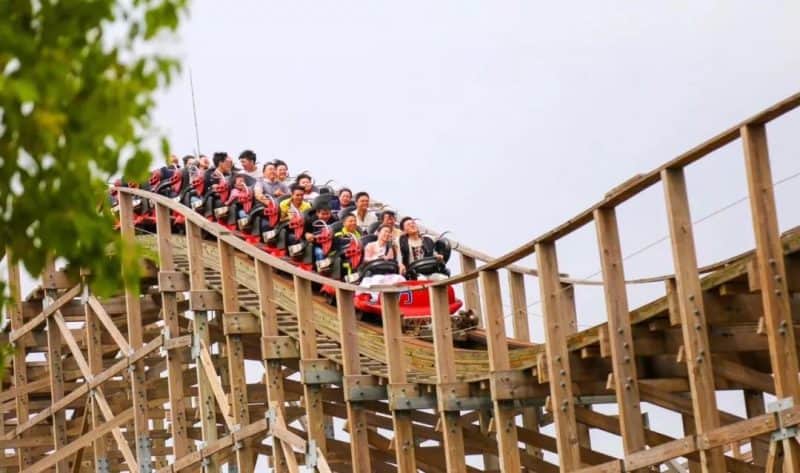 The theme park operator is also building China's first Boonie Bears Town in Linhai, Zhejiang, featuring an animation camp, a Boonie Bears adventure, a food carnival, and a Boonie Bears-themed hotel.
Fantawild's previous projects include Fantawild Oriental Heritage – high-tech theme parks in Jinan, Wuhu, and Ningbo – following the success of Fantawild Adventure, Fantawild Dreamland, and Fantawild Water Park.
Fantawild is also building ten theme parks in places including Ningbo, Xiamen, Zhuzhou, Zhengzhou, and Nanning, amid plans to create more than 30 theme parks in China over the next five to eight years.
Ningbo hopes to become an international tourist city. Following the Chinese Cultural Heritage Park signing, Fantawild has invested a total of 18.5 billion yuan in the new district.
High-tech, family-friendly attractions and parks
Last month, Blooloop spoke to Daisy Shang, Executive President of Fantawild Holdings, about Fantawild's unique approach and success.
"In terms of theme parks, we are one of the few companies in the world that can cover the whole range," said Shang. "From the concept design, master planning, research and development in all types of attractions, to manufacture, construction and operation.
"From beginning to end. I think this makes Fantawild unique."
Images: Fantawild