Intamin, a creator of record-breaking amusement rides, presents upgrades to its Surf Family coasters – The Surf Rider 2.0 which is available in two sizes, and The Ultra Surf, an enhanced ride experience.
All Surf Family members now have an increased capacity and feature the most powerful LSM launch system on the market, as well as many moments of weightlessness and airtime.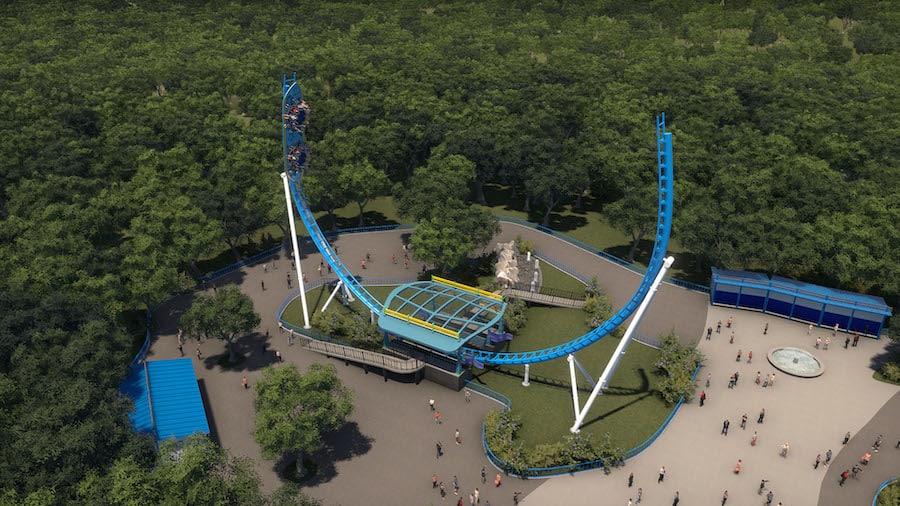 Added improvements
The decision to upgrade the Surf Family portfolio was made following discussions with Intamin customers. The fun ride concept remains the same, but the products now have added improvements to bring extra satisfaction for both guests and operators.
They include bigger, cutting-edge, free-spinning gondolas with 20 seats instead of 12, almost doubling the capacity. The lightweight construction materials also allowed the company to reduce the weight of the moving masses.
The Surf Family rides have many theming possibilities and have a compact footprint with high throughput.
The Ultra Surf
A ride on Ultra Surf beings many moments of weightlessness and airtime, with an added airtime hill and two beyond vertical, ejector intense gravity stall ramps. Plus, due to the free-spinning vehicles, the feeling of floating and spinning through the air feels different each time, encouraging repeat rides.
The shuttle-style coaster design on a compact footprint brings an extended coaster feeling with up to 600 metres of experienced track on 180 meters of physical track.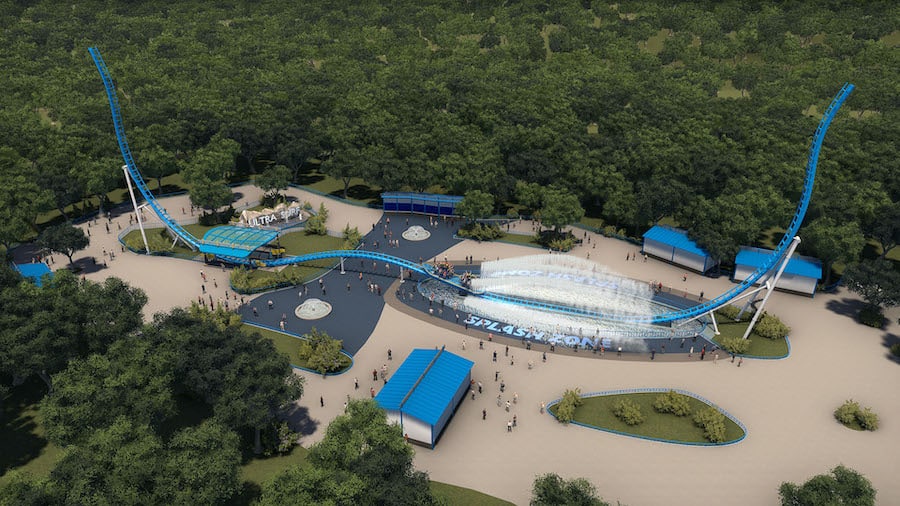 The Ultra Surf also has an optional spin-incitation and optional water features, such as a water vortex tunnel, water wall or water curtain. Or, operators can thrill riders with other themed elements and special effects, from fire shows, fog tunnels and more.
The Surf Rider 2.0
The Surf Rider 2.0 is a classic ride that has been reworked to offer more excitement for more guests. Intamin's engineers have reduced the vehicle weight, increased the instant capacity and added a more powerful spin.
The upgraded version of this favourite ride comes in two sizes, both with a compact footprint. One reaches a total height of 30 meters and the larger version extends up to 40 meters in height. A controlled spin incitation can also be added.
The nearly self-supporting U-shaped track features two beyond vertical spikes – in which the vehicle surfs back and forth – for up to twelve unique moments of airtime-weightlessness for the riders. Surf Rider 2.0 is an ideal choice for any size or type of park, both indoor or outdoor.
Both rides include the latest Intamin innovations, such as its comfortable over the shoulder seat restraints, allowing for a maximum feeling of freedom. Thanks to Intamin's water-cooled LSM launch system the vehicle reaches a maximum speed of up to 95 km/h, with powerful acceleration and a smooth ride experience.
Earlier this year, Intamin celebrated the opening of Kondaa, the highest and fastest roller coaster in Benelux, at Walibi Belgium. The new themed Intamin Mega Coaster, set within the new Exotic World themed land, opened to the public on 8 May 2021.