Legoland Billund has officially opened the Lego Movie World expansion, which boasts three new rides, including the first flying theatre attraction in Scandinavia.
The immersive land is inspired by The Lego Movie and The Lego Movie 2: The Second Part , with characters Emmet and Lucy appearing at the opening ceremony.
"It is just amazing that we have finally opened our new area in Legoland," said Christian Woller, director at Legoland Billund.
"The area was originally supposed to open last year, so we have been looking forward to both seeing and experiencing the reactions from our guests, who appear to be just as crazy about the area as we are!"
Scandinavia's first flying theatre ride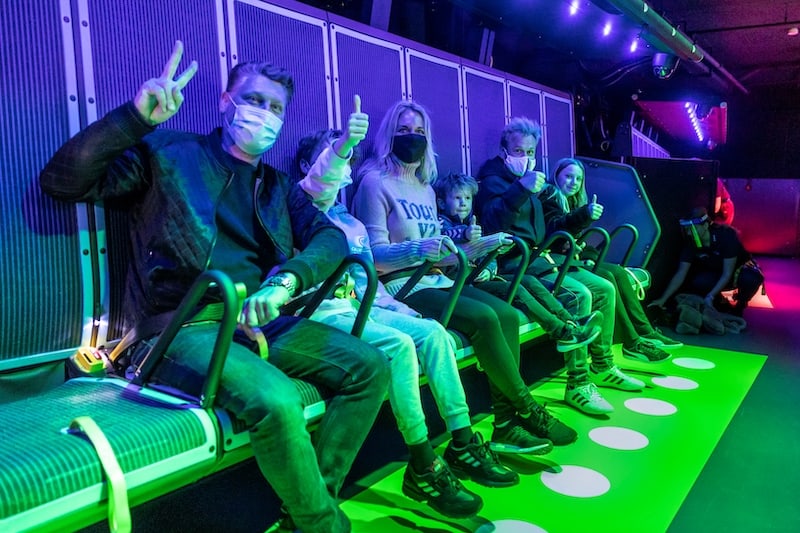 Emmet's Flying Adventure, Scandinavia's first-ever flying theatre, takes visitors on a journey on Emmet's flying sofa while watching a film on a 180-degree dome screen. Special effects include wind and smells for an immersive experience.
"We are incredibly proud to present Emmet's Flying Adventure – Masters of Flight, which is the first ride of its kind in Scandinavia," Woller said.
"In it, our guests get a unique, captivating experience, and it's already proving a success among both children and adults," he added.
"There is a truly amazing combination of rides and activities for the entire family in the Lego Movie World, so we are really excited to officially open and add another amazing area to the Legoland experience."
Lego Movie World opens in Denmark
Legoland California Resort opened its Lego Movie World expansion on May 27. It is home to six interactive attractions, including the Emmet's Flying Adventure flying theatre ride.
Elsewhere, Legoland Windsor Resort has opened its new expansion, Lego Mythica: World of Mythical Creatures. The land features the UK's first flying theatre ride, Flight of the Sky Lion.
The Lego Movie World at Legoland Billund was developed by Merlin Entertainments in partnership with Warner Bros and Lego.
Images: Merlin Entertainments