The London Resort's updated environmental statement will now be delayed until the end of November, ten months after the initial application. London Resort Company Holdings (LRCH) has been granted a four-month delay as they address ecological concerns around the Swanscombe Peninsula's recently awarded SSSI designation.
Merlin Entertainments has told the Planning Inspectorate in a letter dated 28 July, that the bid should now be resubmitted because the amount of fresh information to be given will amount to a "material change" to the initial bid. They ask that government planners allow both the public and other interested parties, such as local councils and businesses, residents and transport operators time and opportunity to respond.
"We consider that given the amount of information for the Examining Authority and for stakeholders to assimilate, this ought to be treated as a material change so that any further representation can be submitted in good order," Merlin Entertainments says in its latest submission. "We write to request that any submission of updated information by the Applicant be the subject of full consultation on a statutory basis."
The planning panel has said they will look at new documents "as and when they are submitted" before deciding whether they amount to a material change.
Ongoing debate
The proposed theme park has faced a series of objections. Merlin has made previous submissions, claiming that the case for the London theme park has not been clearly demonstrated. They argued that the existing visitor attraction market has not been "accurately portrayed."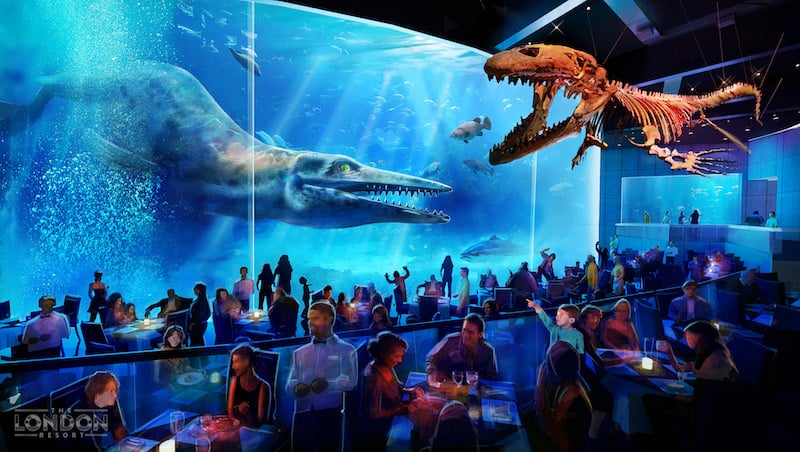 SSSI status for Swanscombe Peninsula contested
Earlier this year Natural England granted SSSI (Site of Special Scientific Interest) status to the marshland between Dartford and Gravesend. While the status does not prevent development on the site, it does put further demands on developers.
The London resort formally rejected the status in July, calling the decision "unreasonable and unjustified." LRCH submitted a 13-page document to Natural England, criticising the agency, saying the body ignored the latest ecological data from a survey in 2020.
LRCH claims the marshland has been left unmanaged for decades with an adverse effect on biodiversity. It cites its sustainability values and points out that £150million spent on habitat enhancement alongside around eight miles of footpaths and public rights of way would help protect the site.
Speaking at the greenloop conference in April, PY Gerbeau, chief executive of the London Resort said that the resort would be one of the most sustainable destinations in the world. "Our vision is for the London Resort to be a beacon of world-class entertainment experiences set within a world-leading sustainable environment," he said.
Nationally significant infrastructure project
If approved, the London resort is set to be a nationally significant infrastructure project, with wide implications for tourism and jobs. A further site visit will be carried out by the Inspectorate in September, followed by a six month formal examination period set to start two months after the visit.