Merlin Entertainments has released its interim results for 2019, revealing "disappointing" sales at Legoland theme parks as a result of "limited momentum" from The Lego Movie 2, offset by Midway growth and London recovery.
Merlin reported results for 26 weeks ending June 29. Nick Varney, Merlin CEO, revealed that performance "has been broadly in line with our expectations".
Varney also said that 6.5% organic revenue growth was driven by like-for-like growth, new openings, and a diversified portfolio.
The results reveal that Midway and Resort Theme Parks (RTP) are "returning to better levels of like-for-like revenue growth, with improved cash generation".
Sales at Legoland theme parks were "disappointing"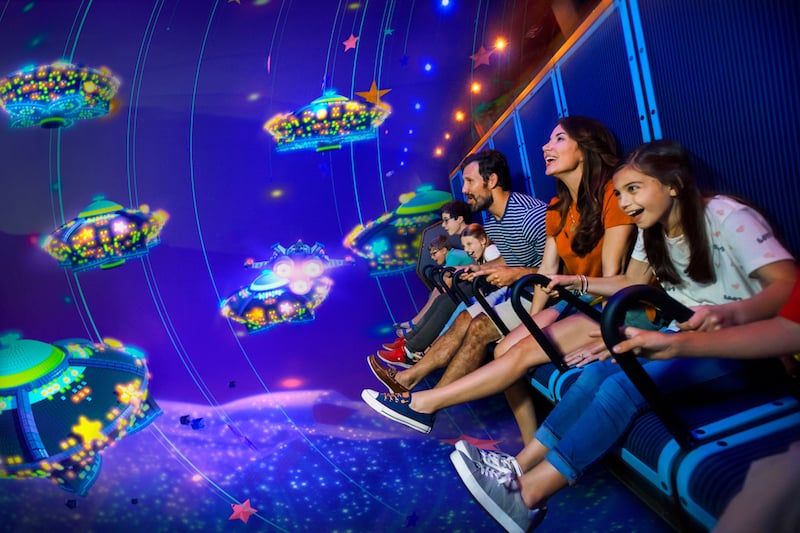 Midway has experienced improved sales in London and elsewhere, with 4.5% like-for-like revenue growth. RTP has grown 3.0%.
Trading in London has continued to improve, with business growing steadily in the first half of 2019, benefiting from stronger inbound tourism.
"In Midway, we have seen an improvement in London trading and a generally solid performance elsewhere driving 4.5% like for like revenue growth, whilst RTP has delivered like for like growth of 3.0% despite difficult comparatives," said Varney.
The results, however, reveal that that sales at Legoland theme parks were "disappointing" because of "limited momentum" from The LEGO Movie 2, as well as "poor weather in May and June" and a difficult market.
London sales improve with Midway attractions
Merlin also said that like-for-like sales for the first half of 2019 fell by 0.7% at Legoland, and that there has "been limited trading momentum as a result of the film itself".
The Lego Movie 2 has made $191.3 million at the box office, while the first Lego film made $469.1 million, increasing sales at Merlin in 2014.
However, the opening of eight new Midway attractions has "contributed positively to the growth in revenue". This includes Peppa Pig World of Play.
The company said it will continue to invest in the brands Peppa Pig, Little BIG City, and the Bear Grylls Adventure.
New Midway attractions contributes to growth
"With eight new Midway attractions opened in the period, 372 new accommodation rooms, and the ongoing development of new Legoland parks, we continue to build on our position as a unique, multi-format international operator of strongly branded and IP-led location based entertainment," said Varney.
New accommodation contributed to the 4.6% growth in organic revenue in the Legoland Parks Operating Group. RTP organic revenue growth of 4.1% was driven, in part, by accommodation openings.
Images: Merlin Entertainments