Puy du Fou has announced a six-day rail experience called 'Le Grand Tour', offering 4,000 km of immersive shows during a tour of France, from Champagne to Puy du Fou in the Vendée.
Launching in summer 2023, Le Grand Tour is billed as the world's longest show. It will send guests on a six-day, five-night rail journey across France in an authentic Belle Epoque train.
Designed as a moving theatre, the experience will offer myriad stories and surprises. Guests will explore how historical figures have shaped civilisation through culture and the arts.
Le Grand Tour launches in 2023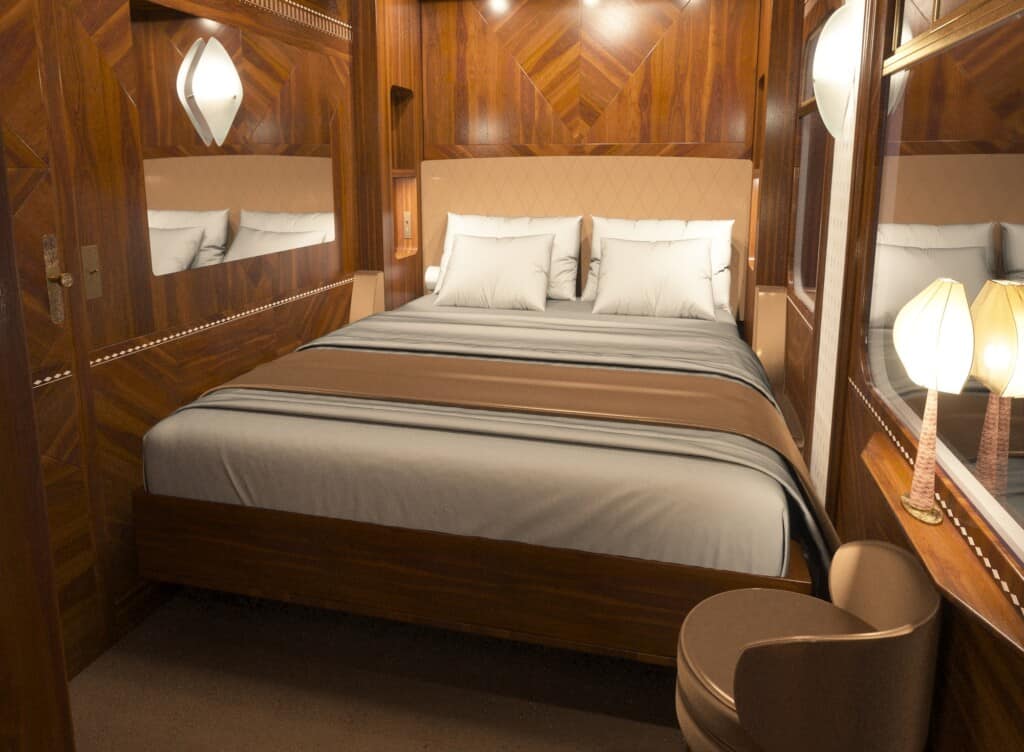 Le Grand Tour takes guests to locations including Champagne, Burgundy, Lake Annecy, the Arcachon Basin, the Châteaux of the Loire Valley, and the Palais des Papes in Avignon. The trip terminates at Puy du Fou in the Vendée.
The train itself is a work of art, featuring 15 elegant cabins, as well as two gourmet dining cars and one luxury bar car. Cabins include a private bathroom with a shower and toilet.
Puy du Fou's new attraction can accommodate 30 travellers per week. The company expects to attract 6,000 guests in 2023. Booking is available now for all dates from summer 2023.
Immersive tour across France
Once a booking is made, guests will be contacted by an ambassador, who will help them to customise their experience. Le Grand Tour costs from €4900 per person.
Following the launch of Puy du Fou España in Toledo, the company is opening a new show concept called Saga in Shanghai in 2022. Puy du Fou is also developing a new park in China.
"We are proud that our new Saga concept is coming to Shanghai, China as a world first, thanks to our Chinese partners," said Nicolas de Villiers, president of Puy du Fou.
Images: Puy du Fou