Find out how the latest tech can create the theme park attractions of the future at Blooloop's Trends in Theme Park Attraction Experiences session at InfoComm 2019.
Blooloop is partnering with with Avixa to deliver a series of six hour long attractions technology sessions at world-leading audiovisual trade fair InfoComm. InfoComm is the biggest trade fair in North America for audiovisual (AV) communications professionals. Over 1,000 exhibitors and 44,000 attendees will visit the Orlando's Orange County Convention Center on 8 to 14 June.
IS185: Trends in Theme Park Attraction Experiences

Thurs 13 June, 11am-12pm, W414D
Major players like Universal and SeaWorld and their partners are developing ground-breaking levels of immersion and storytelling, driven by the very latest technologies. For attractions operators, immersion, interactivity and personalization are key demands that must be met. We look at the most exciting new theme park developments and the technology behind them, and wonder where the creatives can take us next.
Session content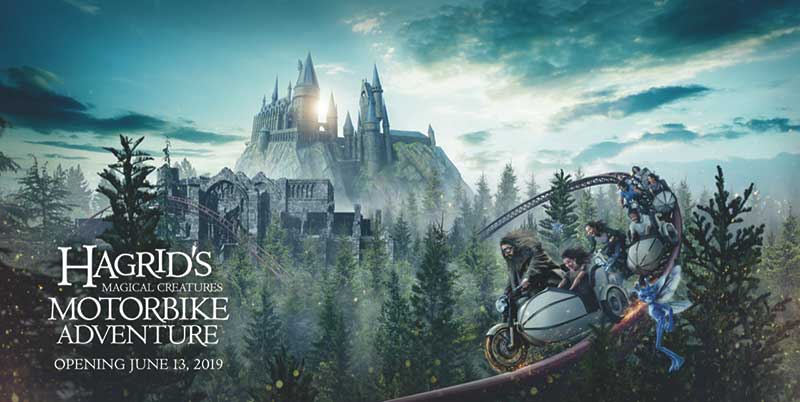 In this session, we bring together a wealth of creative experience to discuss how the latest tech can create the theme park attractions of the future.
Bradford Benn, CTS is Manager, Audio Video Systems at Universal Creative, will be talking about what the "future of fun" looks like at Universal theme parks. Bradford will explain how leveraging existing technology and developing new solutions, allows interaction with the movies that guests cannot access at home.
Erik Baeumlisberger and Traci Klainer, Corporate Manager of Guest Experience Technology and Creative Director respectively, SeaWorld Parks & Entertainment, will discuss the exciting developments in personalization empowering guests to craft the theme park holiday of their dreams.
Erik and Traci's session will explore where we are and where we're going as visitors use technology to plan their stay, lower wait times, and choose their own adventures.
Falcon's Creative Group's Mike Wallace, Creative Director, and Saham Ali, Director of Technology, will explore how technology, including virtual reality (VR), augmented realty (AR) and mixed reality (MR) is being used to elevate storytelling.
This session will also look at emerging technologies, like light-field, holographic displays, GPUs, game engines and AI-driven applications, and how they will enhance museums, themed venues, attractions, and all location-based entertainment venues and experiences.
The presentation will highlight early examples of harmonious augmentation, and modern use of harmonious augmentation, and will give examples of how VR, AR, and MR is no longer about headsets and not always a passive experience.
Speakers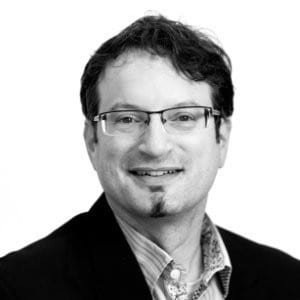 MODERATOR: Louis Alfieri is the Principal and Chief Creative Officer of Raven Sun Creative, the immersive entertainment design and IP development firm now entering its eighth year. He has led his team in the creation of world-class attractions for a diverse range of clients, including Hersheypark, where Raven Sun's latest interactive dark ride, Reese's Cupfusion, has just opened Hengdian World Studios, and Dalian Wanda Group. In his role as a brand strategy and IP development consultant, he has represented clients like Ubisoft, Lamborghini, and Evergrande in their entrance into location-based entertainment. Louis is also the designer and patent-holder of several complete attraction solutions, including the Ultra Tower immersive drop tower.
Louis has over 27 years of experience in designing and building entertainment destinations, immersive media-based attractions, retail locations, and special events. Prior to founding Raven Sun Creative, he served as Creative Director for Universal Creative on projects such asTransformers: The Ride-3D, Hollywood Rip Ride Rockit, Land of Oz,and Hollywood Dream – The Ride. Experienced in assembling and leading teams of professionals from diverse backgrounds to achieve innovative results, Louis has been responsible for the creative aspects of projects up to $1 billion in magnitude.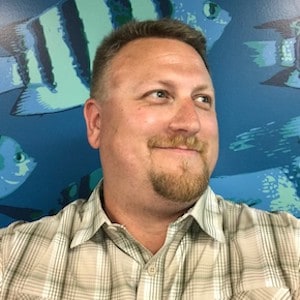 Erik Baeumlisberger is the Corporate Manager of Guest Experience Technology at SeaWorld Parks & Entertainment. He led interactive development for Sesame Street at SeaWorld Orlando.
Erik was part of the design team that created the industry's first 2-part VR headset for Battle for Eire, at Busch Gardens Williamsburg. He's led multiple live-action VR projects, including Orca 360 at SeaWorld San Diego.
His early work was seen inside campaigns for Hasbro's Beast Wars, Franchise Picture's Driven and MTV's Rock the Vote.
Traci Klainer joined SeaWorld in 2018 as Creative Director for the new park in Abu Dhabi. Traci is also the founder of Luce Group, a lighting design firm that specialises in exhibits, themed entertainment, and live events.
Traci has a parallel reputation for her theatrical lighting design. She is credited with lighting more than 100 productions, which have taken her from Broadway and Las Vegas to Scotland and Japan. Her designs have been nominated for a Drama Desk Award and a Lucille Lortel Award.
Mike Wallace, Creative Director of Falcon's Creative Group, has accumulated almost a decade of themed entertainment experience working within Universal Parks and Resorts as a Facility Art Director, Architectural Designer, and Master Planner for key projects such as Universal's Halloween Horror Nights, Volcano Bay: Water Theme Park, and The Wizarding World of Harry Potter: Diagon Alley.
Mike's expertise ranges from digital rendering, concept design, and art direction to master planning, facility integration, and construction management. He is skilled in the development of attractions from blue sky through opening and has extensive experience creating designs for international destinations such as Universal Studios' Japan, Moscow, and Korea Resorts, in addition to various private projects in China.
From project initiation to completion, Mike develops and protects the overall creative vision for projects and is the master of each detail that makes an award-winning entertainment destination. Mike's mission for creating world-class destinations elevates Falcon's to push the limits of our creations and explore a wide world of possibilities. His positivity and passion for storytelling and architecture are an influential part of the designs created by Falcon's.
Saham Ali is Director of Technology at Falcon's Creative Group. Saham's career has been fuelled by a mission to showcase the wide range of capabilities of computers, from gaming to business optimisation. Saham is a key player in the fields of Visual Effects and Animation. He has acted in roles as varied as Technical Director of VFX for Pinewood Shepperton and IT Director for The DAVE School. He is able to navigate the intricate territories of IT project management, technical planning, and visual effects technical solutions with ease.
Saham's sophisticated process management can be seen all over the entertainment industry. As Chief Technology Officer for Red Earth VFX Studios, he has had a hand in the development of recognizable TV productions Outsourced, Hawaii 5-0, Star Trek: New Voyages, and more. His film credits include Red Tails for Lucasfilm and Kevin Smith's Tusk. Saham has achieved noteworthy feats such as turning a 14,000 core HPC into a public render farm and singlehandedly managing a large production facility with more than 250 workstations.
As Director of Technology, Saham harnesses his tremendous knowledge database and refined perspective to further strengthen many avenues within Falcon's. With Saham's time-tested insights, Falcon's is reaching even greater heights in Research & Development infrastructure strength. He has helped the firm position itself at the forefront of VR and AR development for themed experiences, and is always finding ways to leverage up-and-coming technologies to achieve the formerly impossible. Saham also provides valued leadership in introducing technical efficiencies across the media production pipeline.
Bradford Benn, CTS is Manager, Audio Video Systems at Universal Creative and has been involved in Audio, Video, Control, and Lighting design and installation for over 25 years. His comprehensive range of projects stretches from conference rooms to stadiums and from hockey arenas to theme parks. Bradford's roles in the industry have included integrator, manufacturer, and now end-user or owner's representative.
He was responsible for the Theme Park vertical market while employed by Harman Professional Systems. After leaving Harman, Bradford joined Universal Creative as a Manger for Audio, Video, Lighting, and Projection to design the future of fun and next generation experiences. This was a return to his roots; while working as an integrator he designed the audio video systems for multiple Universal attractions.
During his long career Bradford has architected the digital audio network infrastructures for multiple stadiums and campuses. He also developed new products at Harman as well as finding new ways to use existing technologies. In his spare time, Bradford can still be found behind a computer as part of AVNation. He writes blogs and articles for various trade magazines sharing his personal opinions and experiences with the industry. He also enjoys photography and has had work appear in multiple magazines.
Book your place now
For more information and to book, please look up session IS185: Trends in Theme Park Attraction Experiences here.
IS185: Trends in Theme Park Attraction Experiences
Thurs 13 June 2019, 11am-12pm, W414D