Tokyo Disney Resort has released a first look at the Happy Ride with Baymax, with expansions and attractions launching at Tokyo Disneyland Park on April 15, 2020. OLC has also released a revised opening date for Fantasy Springs at Tokyo DisneySea.
Located in Tomorrowland, the Happy Ride with Baymax is the world's first rotating ride attraction themed to Disney's Big Hero 6, which was released in Japan as Baymax.
The Happy Ride with Baymax uses the same ride system as Mater's Junkyard Jamboree and Alien Swirling Saucers.
In addition, the ride features up-tempo music, light patterns and 22 vehicles, which will swing guests around in unexpected directions, taking them on a journey to happiness.
Tokyo Disneyland adding new rides and lands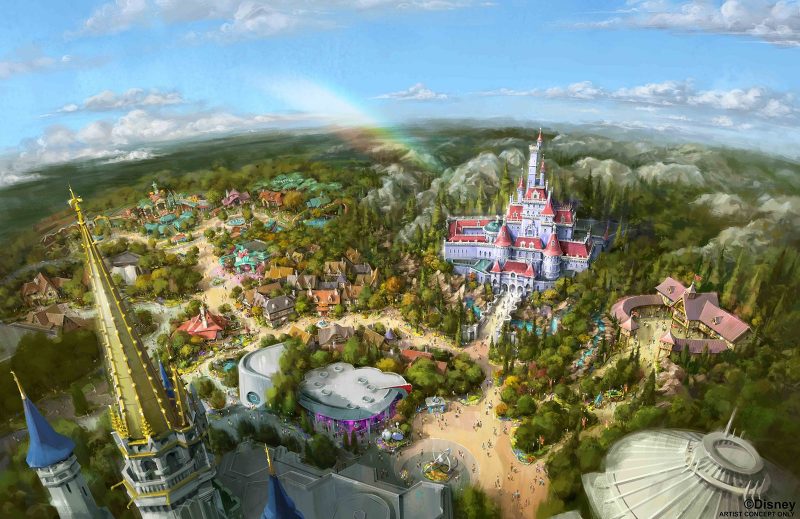 As per the storyline, young inventor Hiro Hamada learned from his robotic personal healthcare companion Baymax that to make people healthy, you must make them happy.
Therefore, the duo developed this musical ride, which boasts vehicles pulled by Baymax's nursebot friends and a device on the ceiling scanning and measuring guests happiness while riding.
At Tokyo Disneyland's Fantasyland, Disney's Beauty and the Beast will come to life with a new themed area and the Enchanted Tale of Beauty and the Beast ride.
The zone also includes Maurice's Cottage and a fountain dedicated to Gaston, as well as the Village Shoppes – La Belle Librairie, Little Town Traders and Bonjour Gifts.
Fantasy Springs at Tokyo DisneySea opens 2023
Over in Toontown, Minnie's Style Studio will be a greeting facility for guests to meet Minnie Mouse, a world-renowned fashion designer.
Meanwhile, Oriental Land Company (OLC) has announced that the scheduled opening of Fantasy Springs at Tokyo DisneySea has been revised.
The expansion is now scheduled to start operations in fiscal year 2023. Originally, Fantasy Springs was set to launch in fiscal year 2022. OLC's fiscal year runs from April 1 to March 31.
OLC previously released attendance figures for Tokyo Disney Resort's first six months of the fiscal year 2019, with both Tokyo Disneyland and Tokyo DisneySea bringing in a record number of visitors.