Magic Kingdom's TRON Lightcycle / Run coaster-style attraction has reached a major construction milestone at Walt Disney World Resort, with the final piece of the ride track now installed.
Earlier this month, Walt Disney Imagineering and Magic Kingdom Park cast members celebrated the milestone as the final piece was lowered into place.
Jesse Neuman, design manager at Walt Disney Imagineering, said: "It's certainly exciting because we've been on this project for over two years, getting the site prepared to receive this building and this attraction."
Walt Disney Imagineering has shared a video, which you can watch below, offering a behind-the-scenes look at the ride in Tomorrowland.
Behind-the-scenes of TRON Lightcycle / Run
TRON Lightcycle / Run is a coaster-style attraction, with riders boarding a train of two-wheeled Lightcycles for a race through the 'digital frontier'.
Scott Pratt, project coordinator at Walt Disney Imagineering, said: "It finishes a loop of over 3,000 feet of track and over 120 pieces.
"The guests are going to feel exhilaration and they're going to come off wanting to ride it over and over again," he added.
Shanghai Disneyland boasts a similar attraction, which opened in 2016. Angela Wu, associate construction manager at Walt Disney Imagineering, said: "I actually lived in Shanghai for six years and this was the time that the Shanghai Disneyland Resort was being built.
Lightcycles will take riders through the 'digital frontier'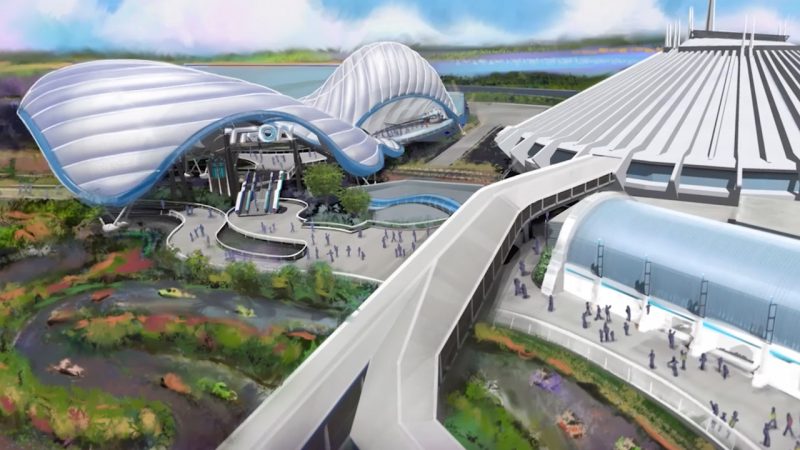 "I got to experience the Tron Lightcycle Power Run as a guest and it is an amazing experience. That was actually the inspiration for this attraction that we're bringing to life here at Magic Kingdom."
At Disneyland Park, the new entrance for Tomorrowland has been unveiled in a concept image. The revamped area will be completed in 2020.
TRON Lightcycle / Run is scheduled to open at Magic Kingdom Park in 2021, in time for Walt Disney World's 50th anniversary.
Images: Disney