Attractions news …
Disney shared the first footage from inside Star Wars: Rise of the Resistance; Liseberg has been given the green light for Liseberg Grand Curiosa Hotel; Andreas Andersen returns as Liseberg CEO; Georgia Aquarium's $100m shark exhibit hits a major construction milestone; Fusion Arena breaks ground; Dive Bahrain officially opens; Legoland Sichuan is heading to China; American Dream is opening in chapters; New immersive play experience called Toys 'R' Us Adventure; Monarto Safari Park unveils $40m expansion; and Escape Live opens the first official Peaky Blinders escape experiences.
Watch the news in 3 minutes
For a quick run through the week's most eye-catching stories see our briefing video:
Read the news in 5 minutes
Immersive attractions
Eden Project North has revealed more information about what visitors can expect from the immersive attraction in Morecambe. The seaside resort will have a focus on health and wellbeing.
Escape Live has now opened the world's first official Peaky Blinders escape experiences, 'The Raid' and 'Double Cross', at its Birmingham location. The attraction also includes a licensed bar, designed with 1920s décor.
Tru Kids, the parent company of Toys 'R' Us, is partnering with Candytopia on an immersive play experience called Toys 'R' Us Adventure. The attraction is opening in October in Chicago and Atlanta.
An immersive, multi-sensory experience called The Bubble Tea Factory is opening in Singapore. The bubble tea-themed attraction includes ten installations and is designed to stimulate the mind and senses.
Paddington on Ice is making its debut at Hyde Park Winter Wonderland 2019, following the show's success at Europa-Park in Germany. Visitors will enjoy costumes, music, and cutting-edge choreography.
Zoos and aquariums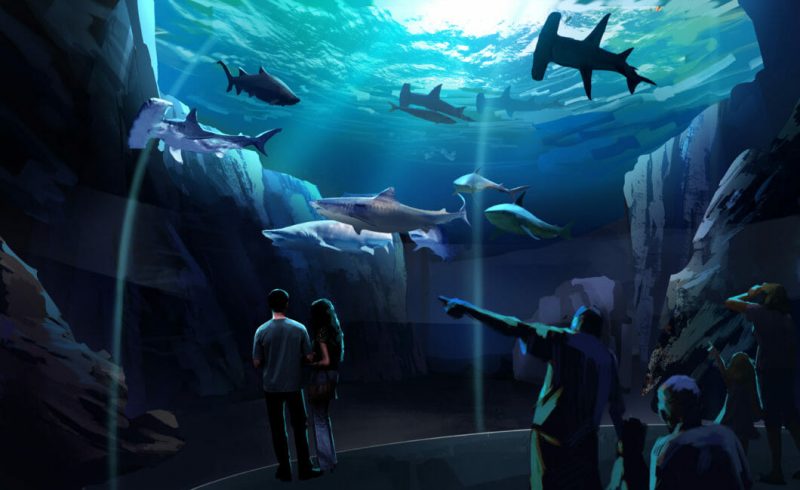 Georgia Aquarium's $100 million shark exhibit has hit a major construction milestone, with the new attraction on track to open in fall 2020. Framework is complete on the four-storey structure.
West Midland Safari Park is set to start a major revamp. Planning has been granted for the first phase of development, which involves upgrading the animal facilities and improve the guest experience.
Monarto Zoo has announced a $40 million expansion, adding a luxury resort and glamping facilities, as well as safari experiences. The attraction is also rebranding as Monarto Safari Park.
Theme parks
Liseberg has been given the green light for its hotel project. Construction will soon begin on the Liseberg Grand Curiosa Hotel as part of a major expansion, which will include a new water park and an in-hotel slide.
Disney shared another sneak peek of Star Wars: Rise of the Resistance at Star Wars: Galaxy's Edge on Good Morning America. GMA viewers saw the first footage from inside Disney's upcoming attraction.
After leaving his role as CEO of Liseberg, Andreas Andersen been recruited once again by the amusement park in Gothenburg, Sweden. He will start as CEO at Liseberg on October 1.
Disney has announced more than 400 vegan, plant-based options will be added to all dining locations at Walt Disney World and Disneyland Resort. There will also be a new plant-based menu icon – a green leaf.
Merlin Entertainments has announced Legoland Sichuan. The company has joined forces with Global Zhongjun to build and operate a full-scale Legoland Resort in Sichuan Province in Western China.
Dream Island in Moscow has been busy announcing the installation of rides and attractions. It has now confirmed 'Hammer of Doom' is installed in the 'Teenage Mutant Ninja Turtles' zone of the theme park.
Disney has reorganised its theme park leadership. Walt Disney World Resort will be led by Josh D'Amaro, while Disneyland Resort will welcome Rebecca Campbell. Both are taking on the role of President at each attraction.
Museums
The Motown Museum has broken ground on the first phase of its $50 million expansion, with Motown founder Berry Gordy marking the occasion. The fundraising campaign has now crossed the $25 million threshold.
The Natural History Museum has received support from the National Lottery for its Urban Nature Project, which will transform the NHM's five acres of outdoor space. There will be new outdoor living galleries and a new layout.
Tech and trends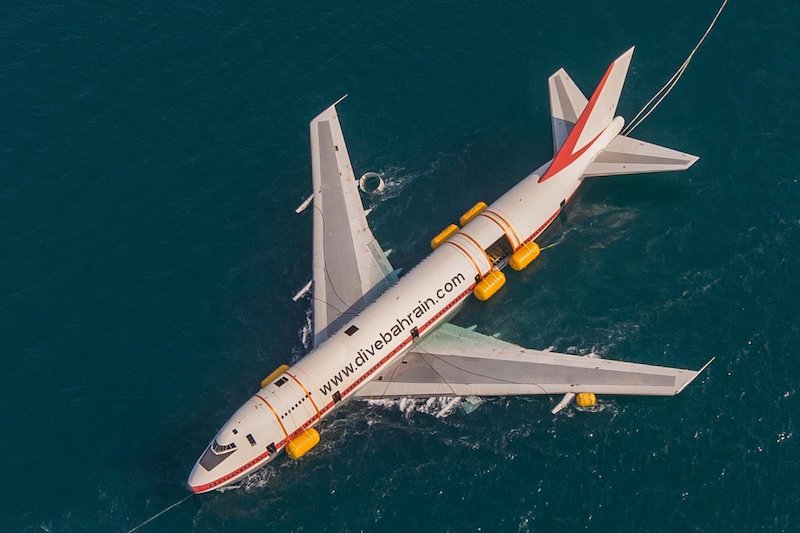 American Dream is opening its attractions in four 'chapters'. The first chapter is scheduled for opening day on October 25, welcoming visitors to Nickelodeon Universe Theme Park and The Rink.
Comcast Spectacor and The Cordish Companies announce the groundbreaking of Fusion Arena at Philadelphia Sports Complex, adjacent to Xfinity Live! Fusion Arena is set to open in early 2021.
Dive Bahrain, the world's largest underwater theme park, has officially opened. Diving enthusiasts can now enjoy the new diving experience and international attraction, including its submerged Boeing 747.