As the global coronavirus (COVID-19) pandemic continues to affect operators and suppliers around the world, we bring you the latest news from the attractions industry
This week's attractions news has seen some countries begin to ease lockdown and social distancing measures, while others ramp up efforts to stop the spread of COVID-19. From the extension of park closure dates to the development of new resources, here are the latest updates from the industry.
COVID-19: weekly attractions industry news
Theme park news
The majority of theme parks around the world remain closed due to COVID-19. This week, it has been announced that Universal Orlando Resort and Universal Hollywood Studios are extending their closure period until at least 31 May.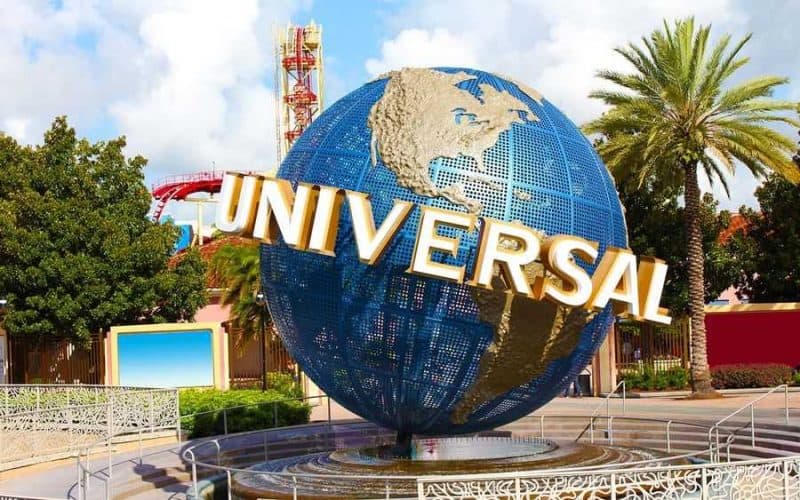 Meanwhile, Disneyland Resort in California and Walt Disney World in Florida will remain closed indefinitely. Last week the Walt Disney Company announced that it would begin to furlough staff whose jobs were not necessary.
Now it has emerged that the Walt Disney World resort will furlough 43,000 cast members. The furloughed staff will keep their medical, dental and life insurance benefits during this period.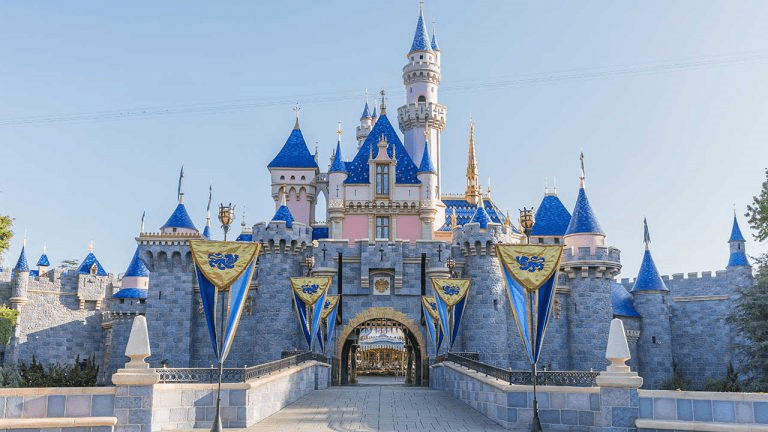 In China, restrictions are beginning to ease, but only outdoor tourist attractions are currently re-opening. This means that theme parks, zoos and other outdoor venues can start to welcome visitors again.
However, the regulations state that there should be a cap on numbers to prevent crowding. This follows a recent u-turn where museums and other indoor attractions re-opened, only to be forced to close again due to a spike in cases in the country.
Attractions news from Singapore last week saw widespread closures as the government announced new restrictions to curb the spread of COVID-19. Now, the Japanese authorities have followed suit by issuing a Novel Coronavirus Emergency Declaration on 7 April. This means that attractions such as Universal Studios Japan have also shut their doors.
Some attractions are already planning what extra safety measures will need to be put in place once they reopen. For example, Bellewaerde in Belgium plans to introduce caps on visitor numbers, extra cleaning routines and social distancing markers.
Museum news
Museums are also facing tough staffing choices while closed. New York's Guggenheim Museum, for example, is having to cut pay and put staff on furlough in order to plug a projected $10 million revenue shortfall.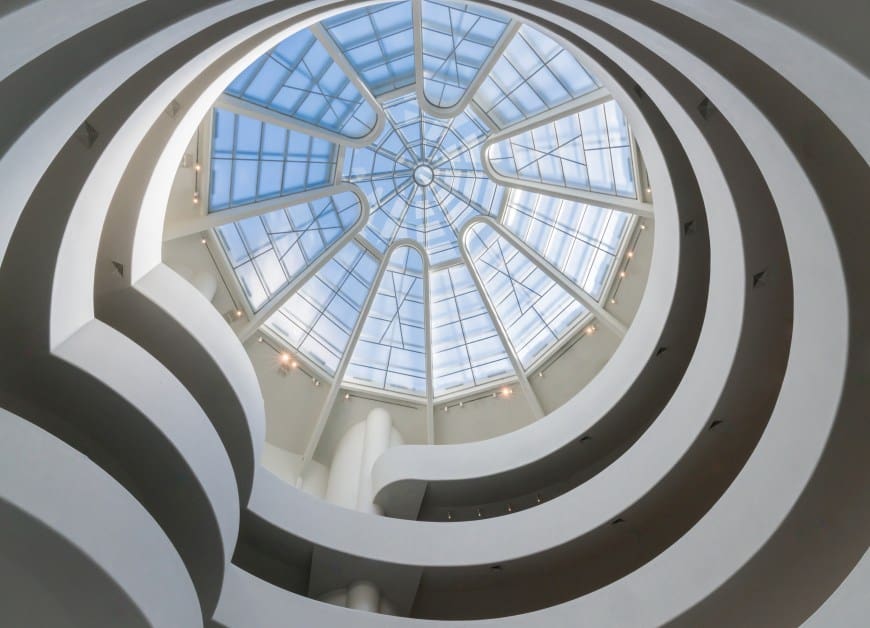 Elsewhere in the hard-hit city of New York, Metropolitan Museum of Art will continue paying staff until 2 May. However, it is likely to remain closed for longer. Smaller museums around the world may struggle the most. Some are reporting that they might not be able to reopen after losing vital revenue during the closure,
However, the International Council of Museums (ICOM) has released a statement written by its President, Suay Aksoy, expressing her confidence in the strength of the museum community.
Following the cancellation of its annual conference, the American Alliance of Museums (AAM) has announced a virtual conference, with the theme of Radical Reimagining. This will be launched on 18 May 2020, which is International Museums Day. The main conference will take place from 1 – 4 June and will feature keynote speakers, networking opportunities and more.
Museums are also planning how to safely reopen as soon as possible. While closing means they lose revenue, museums are also vital resources for the communities they serve, and as such don't want to lose time in reconnecting with the public.
Other COVID-19 attractions news
In other attractions industry news, the COVID-19 pandemic has caused some operators to rethink their business strategy. For example, American Dream, one of the most eagerly awaited retailtainment destinations in the US, has announced it will include more entertainment and less retail space going forward.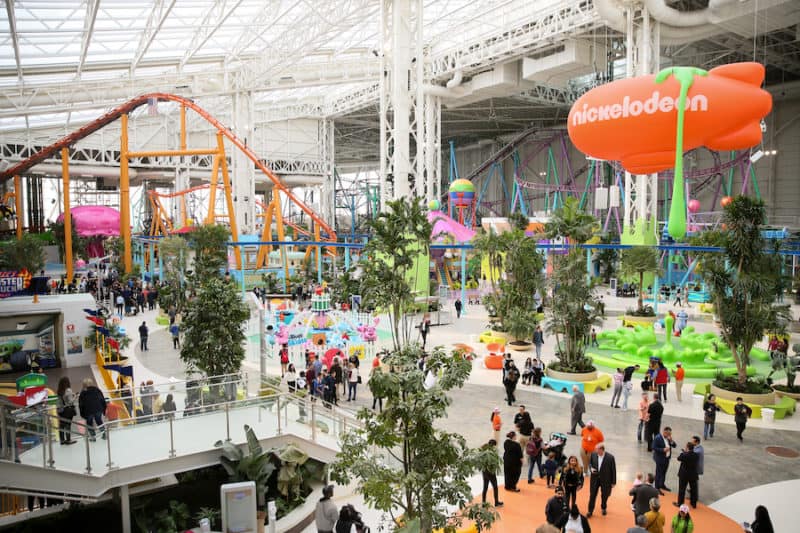 The mall, which is currently shut, was originally set to have 55% entertainment space and 45% retail space. Now Triple Five, which developed American Dream, says the ratio will be more like 70% entertainment and 30% retail.
In zoo and aquarium news, the president of the World Association of Zoos and Aquariums (WAZA) spoke to Blooloop about how COVID-19 is affecting its member attractions around the globe. The newly appointed Dr Martín Zordan talked about how WAZA is supporting its members. He also explained why the role of zoos and aquariums is more important than ever.
One German Zoo has expressed concerns about how it will be able to run with no revenue. According to Neumünster Zoo, difficult decisions will have to be made if it cannot afford enough animal feed. This includes possible euthanasia of animals or even feeding some animals to others.
Bompas & Parr, the food experience designers, have released a new trend report called Fluid Landscapes. This looks at what the behaviour changes caused by COVID-19. It aims to take an optimistic view of the pandemic's impact and suggests ways to respond to the new normal.
Attractions industry responses
Businesses in the attractions industry have responded to news of the impact of COVID-19 by stepping up and offering a range of support and resources. For example, last week Merlin Entertainments launched its A to Z of Entertainment. This features a mixture of videos, live streams and activities, as well as some celebrity appearances.
Gateway Ticketing Systems is continuing its Webinar Wednesdays series which is proving popular with attractions professionals. Last week's session looked at the new guest experience. Registration for the next webinar, entitled Reopening Strategies and Transitioning to a Capacity Managed Attraction, is now open.
Embed has also announced some new initiatives to help during the coronavirus outbreak. This includes educational content, video chats and even a quarantine playlist.
Creative Works, Embed, Hologate and Redemption Plus, alongside a collection of other leaders in the industry, have joined forces to launch Amusement Recovery. This website is a collection of resources which can assist operators in the entertainment industry during the coronavirus crisis.
Meanwhile, the Scruffy Dog factory team has worked on a video tutorial on how to build a rocket out of bits and bobs that you may have in the house. This follows its children's colouring book.
COVID-19 resources
IAAPA, the global association for the attractions industry, is continuing to keep its page of COVID-19 news and resources up to date. The latest blog post on the site talks about the practicalities of checking guests' temperatures once attractions re-open.
Both AAM and the Museums Association (MA) are also keeping members up to date with news and resources on their websites. The AAM guidance can be found here and the website also features relevant blog posts, case studies and more. The latest information from MA includes guidance on protecting collections while museums are closed.
Among the case studies on the AAM site is this interesting piece on how one museum is making the retention of its staff a priority.
A look on the bright side
While Genting Malaysia has also had to close attractions due to COVID-19, news from the company this week revealed that it is "focused on the timely completion" of its new outdoor theme park, which is being built at Resorts World Genting in Malaysia.
Some larger outdoor attractions such as zoos, safari parks and farm parks may find it easy to comply with rules on mass gathering and social distancing, and as such are considering tentative reopening steps. For example, Kolmården Zoo in Sweden. This is one of the world's largest zoos, with more than 150 hectares of open nature.
It will now be open on weekends to a limited number of visitors, with several extra safety measures in place.
In the UK, NHS medical staff being transported for free by Harry Potter themed buses thanks to The Warner Bros. Studio Tour and Golden Tours. The buses are running between Watford General, St Albans City and Hemel Hampstead hospitals.
And finally…
While their physical buildings are closed, some attractions are turning to the popular Nintendo game Animal Crossing to educate and connect with visitors.
Players can find and catalogue animals, fish and fossils for the game's existing virtual museum. To connect with players through the game, The Monterey Bay Aquarium in California and the Field Museum in Chicago held an online event. This featured a special tour of the Animal Crossing Museum by one of their experts.
Hey fronds! We're so excited to announce that we will be hosting the wonderful @ehmee from the @FieldMuseum on our #AnimalCrossing island this afternoon at 2PM PT/4PM CT on Twitch! There will be a lot of nerding out over fossils and fishes—it should be fun! Sea you then! pic.twitter.com/NPPFcbUdA9

— Monterey Bay Aquarium (@MontereyAq) April 13, 2020
The Museum of English Rural Life also engaged with visitors through the hit game. It is asking players to visitors to visit its online exhibition of smocks. This will help them to get inspiration for their own smock designs in Animal Crossing.