By Eddie Sotto
For the past year, I've been evangelizing the need for screening for COVID-19 and its variants to create a safe bubble of guest experience. Similar to how the airports screen everyone for terrorism, we proposed rapid screening guests to detect infection, so we could once again reduce wariness and our fatigue for protocols.
The reaction?  I was told that vaccines will solve the problem, everyone will be vaccinated, there will be ID cards, and there is no need for a safety net COVID screening solution at entry.  No amount of rebuttal would budge that mindset, until now. Enter the unvaccinated and Delta virus. Here we go again.
As you know, all Disney theme park guests were asked to wear masks indoors this weekend in parks. This potentially kindles resentment of those who are vaccinated against those who are not, dividing the very guests that paid dearly to leave their cares behind.
I'm not taking sides in the mask or vaccine issue. But at some point, when these viral outbreaks keep stalling recoveries, guests will demand that the vacation they booked a year in advance will be protocol-free when they arrive.
My guess? Guests will eventually demand a standard be set for what the expectation of viral safety in a park or resort should be. It's too expensive to be held hostage by random mandates.
COVID-19 screening will maintain the premium experience
Premium experiences have a high expectation of safety and security to ensure relaxation and serenity. Luxury resorts have gatehouses to screen for hotel guests in exclusive areas; so they are safe and secure.
Does anyone pay all that money at the Four Seasons and worry that thieves are in the hallways, needles on the beach, or that sharks will nibble the kids while they snorkel? Of course not. Where is the gatehouse when it comes to viral safety so guests are free to just relax? Clearly, the public sees the mask thing as so 2020. We need more.
Again, a high-quality instant COVID screening solution will solve these issues. Companies could benefit and should be investigating these types of solutions now, especially cruise ships. Why?
It's likely that theme parks have had a spotless record not because no one has gotten sick, it's because no one is being tracked. Cruise ships are a closed system. Guests are there for a long enough time to spread the virus and confirm they spread on the ship. This kind of thing kills a recovery and a reputation.
Frictionless digital technology
Because of the need for a COVID-19 screening process that is near-instant, inexpensive and detects more than just one variant, field testing of these systems is taking longer than our team would like. The high standards we demand take time to perfect.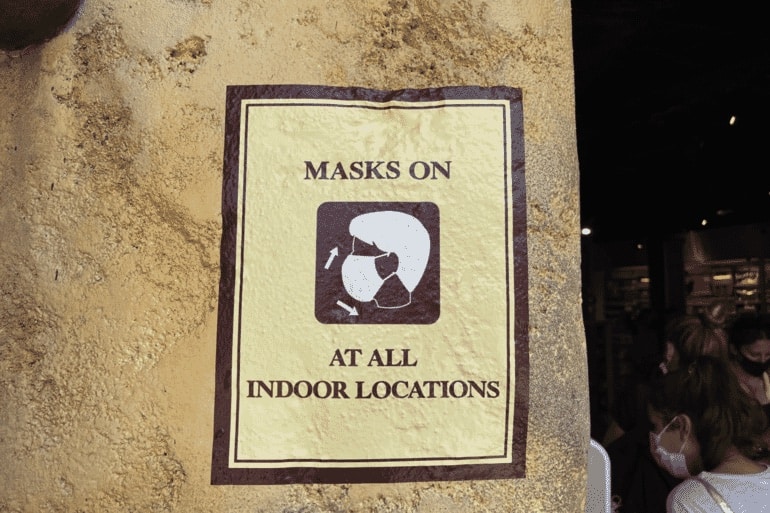 There are several companies using digital technology to sense a virus and do it reliably. Later this year, more companies will be engaged in testing breathalyzer technology. This is the only test so far that seems frictionless enough to be simple at an entry gate. So, it's rapidly getting there.
The point? The public is getting tired of being jerked to and fro with protocols and still being charged premium prices. Premium experiences need to aim higher for the ultimate in safety and use that as a competitive advantage. Many will not be going back to crowded places until they feel confident they are "the happiest and safest places on Earth."