The Goddard Group will celebrate its 15th anniversary at IAAPA 2017. It has created some of the world's most iconic destinations, rides and themed attractions. Here, founder and CEO Gary Goddard looks at what it takes to create visitor experiences that rise above the rest, those that are both immersive and truly memorable.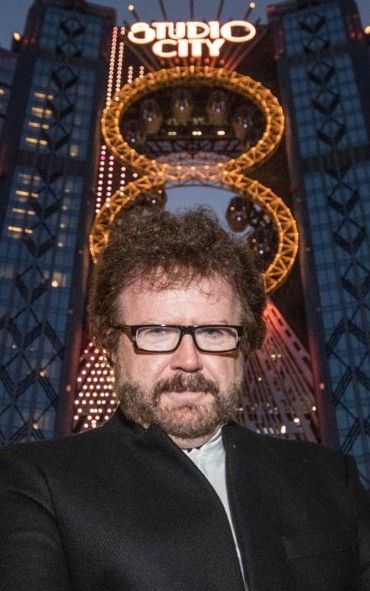 By Gary Goddard.
When you have been designing and building themed attractions for over 40 years, you notice that certain elements are required if you want to succeed. I've come to realize that highly successful attractions have certain fundamental design principles in common.
These guidelines for creating a successful attraction or theme park can be summed up by what I call the "Five E's" of themed attractions. They are: Emotion, Environment, Excitement, Entertainment, and Exceeding Expectations. When combined correctly, magic happens. When any one of these elements is left out, or not given equal treatment, the audience notices and you will fall short of your goals.
1. Emotion
This is the single most important element. The goal is to create an emotional connection between the audience and whatever the show or experience is. Emotion is what affects people and in turn, brings them back again and again. A successful themed experience – whether theme park, attraction, or production of any kind ' must make an emotional connection with the audience.
2. Environment
We need to take audiences to places they could never experience outside of the park. In place of the much over-hyped "Virtual Reality", we create a real world of "parallel reality" that immerses us in ways no other medium can. Theming alone is not enough. Theming alone is sterile. To work, the environment must be "lived in'. It needs to feel as if it's a coherent element in the overall experience and an integral part of the story you are telling.
3. Excitement
Dynamic energy, bold staging, a variety of wonders, and moments of wide-eyed surprises. Get the pulses pounding with your visitors and audiences. Put a sense of wonder in everything you do. Don't be afraid of being epic in your thinking. Think big. Excitement comes in many forms and a proper theme park should bring many different levels of excitement to bear in a variety of ways.
4. Entertainment
The best way to captivate people is with a dynamic experience told in a new and captivating way. Apply the art of story appropriately to our unique form of entertainment. This does not always mean there is a typical beginning, middle, and end, or that they necessarily come together in that order. However, there is a sequence of scenes or events that have to work together to create a satisfying journey. It's all theatre after all.
Understand pacing. Pacing is the difference between exciting adventures and boring shows or rides. In theme parks, "the medium is the message" when it comes to attractions, so experiencing the attraction in a visceral manner is often the best way to tell your story.
5. Exceeding Expectations
Under promise and over deliver. Take the guests beyond what they expect and then take them beyond that again. Know when and where to break the rules. Forsake the traditional and replace it with the unexpected. Question everything along the way. Don't repeat yourself. In addition, design in a way that puts the money where it will make the largest impact to the audience. Compelling ideas first, technology second (to help bring the attraction to life).
Most importantly – blow the audience away.