By Eddie Sotto
Bob Iger was right. As far back as April 2020, the Disney Chairman looked ahead to safe experiences in a post-COVID-19 world, when he responded to questions about the future of their outdoor parks with an insightful and uncannily prophetic response:
… Let's prepare for a world where our customers demand that we scrutinize everybody. Even if it creates a little bit of hardship, like it takes a little bit longer for people to get in.
Last April, the word "variant" had not entered the collective consciousness yet, and vaccines were being moved to the top of Big Pharma's to-do list. Iger had no way of knowing the extent of his insight, as he was likely referring to temperature checks.
Safe experiences on demand
However, I'm guessing his notion that reassurance plays a role here, that the "customer would demand" an expectation of safety to "scrutinize everybody" is especially timely.
Why? Parks are prepping to admit both those that are vaccinated, with varying resistance and ability to spread, and those not, such as small children. Some guests may carry variants that are currently undetected. Under these conditions, showing an app or another form of proof feels more like an honour system than the scrutiny Iger says guests will demand to feel reassured.
To feel safe enough to return to the park, we may still be wary. This warrants a deep screening of everyone, jabbed or not. Such a process would ensure that each guest is not wary of the other, is safe, and can freely share Disney experiences en masse post-COVID. That is what we are paying for.
Bring back the magic
We now see Iger's truly visionary insight of a high-quality screening process and that guests would not only demand them, but they might also be willing to deal with some hassle to feel truly carefree.
Sure, Disney has recently combined security processes and added dogs and other obstacles along the way to entry. Or it may soon insist on a vaccine pass. But none of this has unmasked or made safe the core experience, which is still compromised and may be for the foreseeable future post-COVID.
Looking at the hospital inspired experience we have now only proves that the viral safety bar must be employed at entry to finally rid us of distancing, partitioned rides, food stands and shops. Cancelling parades, fireworks, meeting characters, and replacing them with masks and mandates only kills the fun and in turn the magic.
Are we happier?
On the plus side, Disney CEO Bob Chapek touts exit surveys saying guests are actually "happier now than they were pre-pandemic".
What I take away from this is not that anyone prefers less value, but rather, guests want that magical Disney experience back. Likely, the highest marks are from reduced capacity. This is a welcome alternative to the overcrowded conditions of the recent past that drives satisfaction numbers down.
Thinner crowds also mean more personal attention from a warm Disney cast which is also a strength. However, as capacity edges up and crowds thicken, the rides themselves may still be distanced. This may lead to 2-hour lines in public areas, as has occurred at Walt Disney World. Sometimes, this has even caused closures, due to lack of space for queuing guests.
The thing to be happiest about is that, beyond Disney's loyal audience, there's an increased demand from families. They are dying to book, once they are reassured that the experiences are safe and the magic is restored post-COVID. "If only," you say…
X-rated options for safer experiences
Iger's wish (and ours) for a form of scrutiny for each guest, for COVID-19 and all variants, looks like it's coming true. And without the hardship.
The legendary X Prize is a contest that rewards game-changing innovation. This year, it had an open innovations category within its COVID testing competition. Several firms were rewarded for their breakthrough work on digital rapid testing. This method can sense variants and other viruses right at the front door. So, we have a very safe and eventually mask-free experience, one that may unfold by year's end.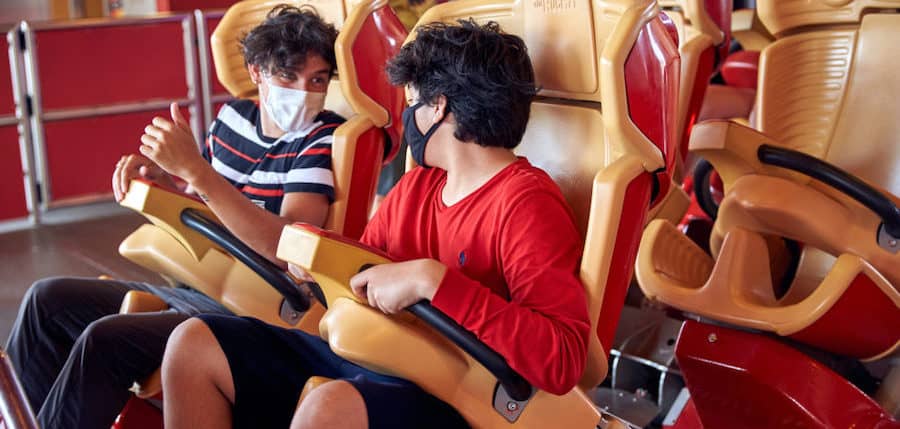 We are working with one of them on a rapid test that is bundled with security so it's practically instant. That's only one of several to investigate and you should check them out.
Therefore, there are ways to scrutinize each guest to satisfy the customer's demand to be safe. I see this as my mission to save the industry by creating the safest and happiest places on earth. Human life and sharing it together is worth that wait.