In this week's top ten theme park news, we see exciting developments and additions happening in attractions all over the world; especially in America, Europe and Asia.
By Lance Hart, Screamscape
1) Hersheypark reveals huge expansion for 2020
Hersheypark finally announced their long planned major expansion for the 2020 season. The expansion will create a brand new entry plaza for the theme park called Chocolatetown. There will an assortment of new restaurants, shops, a Hershey Kiss shaped fountain and what appears to be a new B&M Megacoaster.
Chocolatetown will actually fill a gap with a wide modern new entry plaza to replace the park's current more narrow entry that can be a bit of a bottleneck at times. It will also include a large Hershey themed retail store; a brand new restaurant that will be the largest in the park; as well as an ice cream shop, kettle corn stand and much more. As for the new coaster, they were not ready to release the exact details. But they would only confirm that it would be the park's longest, tallest and fastest coaster when it opens; so that means taller than the park's 200 foot tall Skyrush (Intamin) that hits a top speed of 75mph.
2) Kentucky Kingdom to add sixth coaster
Kentucky Kingdom announced that for the 2019 season the park would add the Kentucky Flyer; a new family sized hybrid wooden coaster (steel structure) from The Gravity Group featuring their Timberliner branded trains. It will have a classic out & back style layout, but be perfect for the whole family with a 45 foot first drop and a top speed of 35mph along the 1,280 foot course.
3) Majaland opens in Poland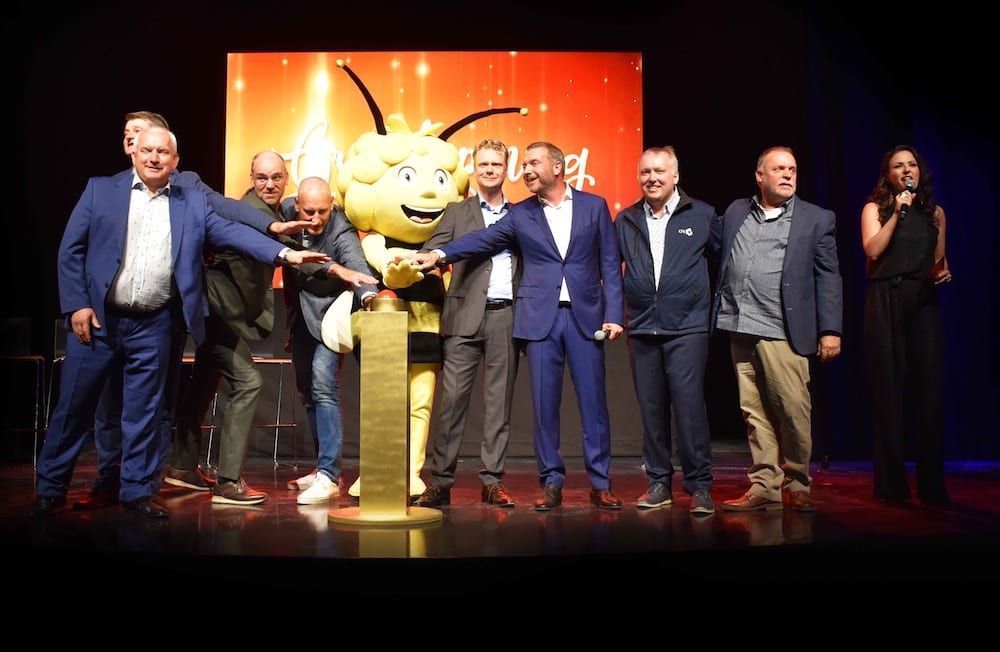 The newest theme park from the Plopsa Group opened in Poland last weekend as Majaland Kownaty. The park is aimed at families with smaller children and opened with one small steel coaster called Rollercoaster Wikingow from Zierer. Plopsa has a big vision for the park however and already announced a new wooden coaster would be built for 2019 from Great Coasters International. This coaster is thought to possibly be a clone of the Heidi The Ride coaster from Plopsaland De Panne in Belgium. This would also become the only wooden coaster in all of Poland.
4) Plopsaland to transform existing water ride into Dino Splash
Belgium's Plopsaland has announced a plan to transform the park's existing Boomstammetjes log flume ride by giving it a complete makeover. The transformation is to feature a new larger than life dinosaur theme, along with the new name of Dino Splash. Currently the ride experience seems mostly unthemed except for a large castle themed structure that holds the ride's final plunge. This will all be replaced next season with what appears to be a more volcanic mountain structure at the top of the ride's two drops; as well as a more lush jungle-like themed area full of dinosaurs figures along the lower end of the ride.
5) Tokyo Disney announces several new celebration events over the next year
Appealing to an aging demographic in Japan, the Tokyo Disney parks have revealed a list of new shows and seasonal events coming to the parks over the next year in addition to the previously announced opening of the Soaring: Fantastic Flight attraction in Tokyo DisneySea.
The list includes the new "Song of Mirage" show in Summer 2019 that will replace DisneySea's "Out of Shadowland" show. At Tokyo Disneyland, there will be a new stage show after dark in front of the Cinderella Castle called "Donald's Hot Jungle Summer". The popular "Disney's Easter" seasonal celebration event will take place at both parks in 2019. And later, "Disney's Tanabata Days" festival will take place in both parks; followed by "Disney's Halloween" and Christmas celebration events to also put one-of-a-kind offerings in both parks. Unique to Tokyo DisneySea will be the "Disney Pirates Summer" event in the park's Mediterranean Harbor. This event will feature a show with Captain Jack Sparrow, Captain Barbossa and more.
6) Walibi Belgium adding new interactive family dark ride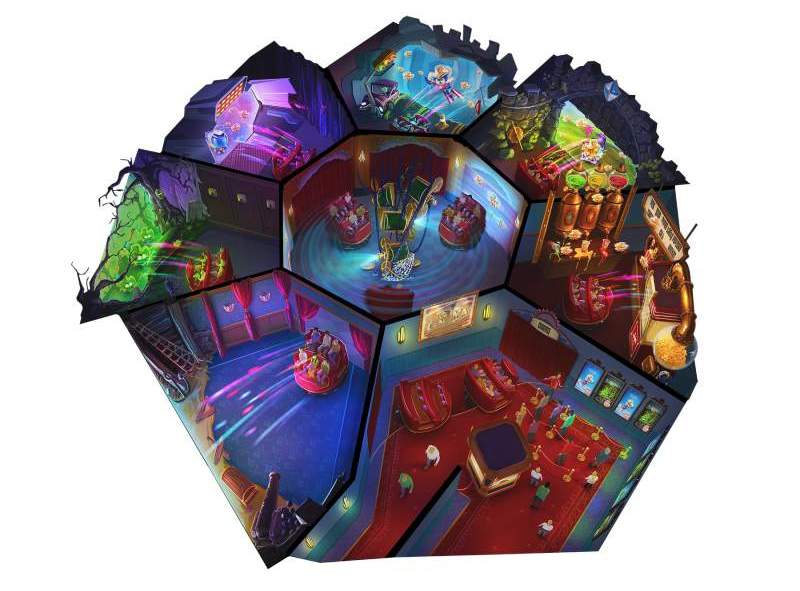 A new interactive dark ride concept called Popcorn Revenge from ETF and AlterFace is coming to the park in 2019; featuring the new Erratic Ride experience vehicle concept. According to AlterFace, the Erratic Ride "is the first non-linear mixed-media ride ever with dynamic scene changing; whereby players can determine the sequence depending, amongst other, on their ranking and preferences".
7) SeaWorld Orlando opens Infinity Falls
Congratulations to SeaWorld Orlando for opening the long delayed Infinity Falls river rapids ride this past week. The park also announced a new annual pass membership program with four tiers; revealed more details about 2019's Sesame Street Land that will feature six kiddie rides; as well as plans for a major new waterslide across the street at Aquatica Orlando called Kare Kare Curl that will drop sliders in tubes down a huge hill and up a massive zero gravity wall.
8) Japan sets dates to open Moomin theme park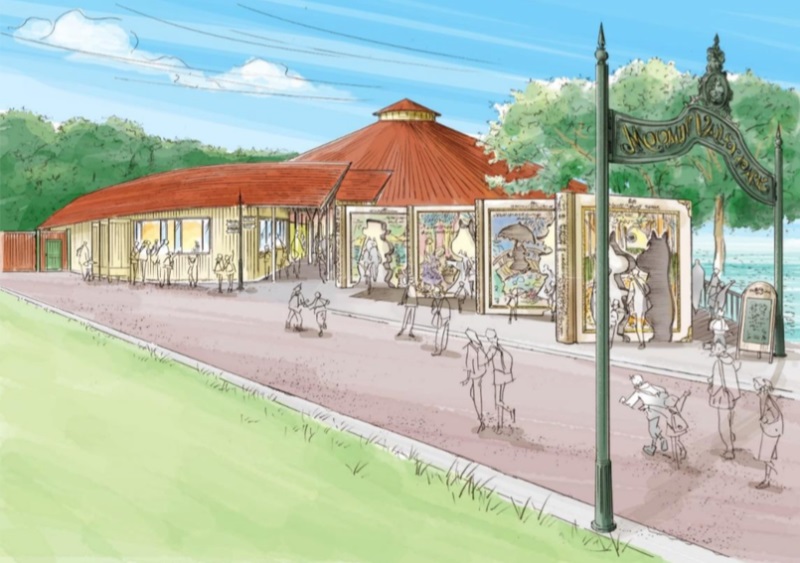 A ceremony took place this week marking the end of construction at Japan's first Moomin themed amusement park, located near Tokyo. The park project will feature two areas, Metsa Village (with restaurants, shops and other offerings) and the actual Moomin Valley Park itself. Metsa Village will open on November 9th, 2018 while Moomin Valley Park will open next year on March 16th.
9) Fort Fun adding Thunderbirds
Fort Fun in Germany announced that they will add a Zamperla Air Race attraction for the 2019 season called Thunderbirds. Based on the concept art, it will have a quite extensive Native American theme. This theme will be applied to the ride, queue and surrounding area, which will fit in quite well with Fort Fun's American Wild-West theming.
10) Adlabs Imagica planning second park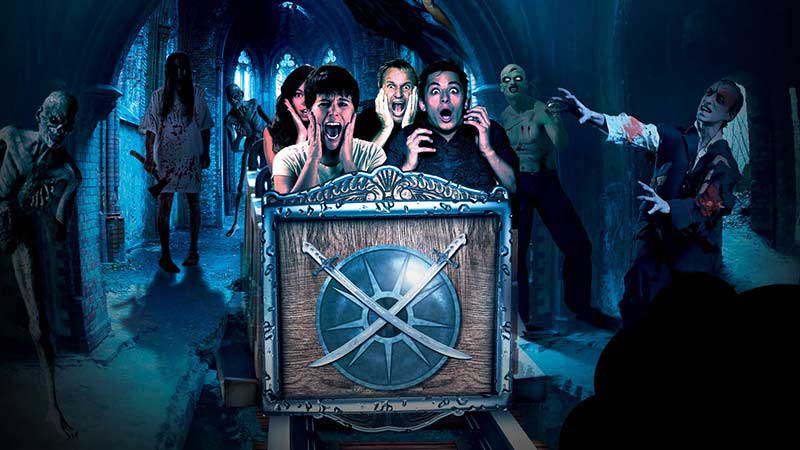 According to reports, the owners of Adlabs Imagica are teaming up with Riverbay Resort to create a second theme park in Amaravati. Adlabs will have "no equity investment" in the project however, as the deal is more of a licensing agreement for the brand.