Meta4 Interactive, a leading international game studio, is celebrating the increased deployment of and building interest in its TRANSFORMERS: VR Battle Arena in the Middle East.
With partner Amusement Services International LLC (ASI), a leader in the MENA Leisure and Amusement Industry, the company plans to roll the award-winning attraction out to more locations in the region. It will also be introducing more VR games for the platform in the future, to keep visitors coming back for more.
To find out more about TRANSFORMERS: VR Battle Arena, blooloop spoke to Michael Zaidan, VP of sales and business development and Sylvain Croteau, Chief Business Development Officer at Meta4. We also talked to Prakash Vivekanand, managing director of ASI. They talked about what makes this product unique and the enduring appeal of the Transformers brand, as well as their plans to bring it to more audiences in this market.
TRANSFORMERS: VR Battle Arena is a 4-player arena that invites players to either work together or go head-to-head as they enjoy a choice of two VR games. They can opt to become a heroic Autobot or put themselves in the shoes of a Decepticon as they take part in the player-versus-player TRANSFORMERS: VR Battle Arena game. Or, they can become part of a liberation squad alongside their favourite character in the co-op TRANSFORMERS: VR Invasion.
Meet Meta4
Meta4, which is based in Montréal in Canada, was founded in 2010. Speaking about what makes the company unique, Zaidan says:
"Meta4 Interactive has been in the business for over a decade. We've been making VR for a long time, unlike many other manufacturers in this space. Our CEO started working in VR in the 90s."
Meta4 launched one of the first VR games in the Steam Store for home play and over the years it has built a solid reputation for creating innovative multiplatform games for home and location-based entertainment (LBE). TRANSFORMERS: VR Battle Arena is the company's latest offer.
"We're one of the few VR companies out there with such a big intellectual property. It's a very large, very beloved brand. It is one that's internationally recognized, and we are proud that Hasbro has trusted us with it."
One of the advantages of having a big IP is that VR is still a draw for a limited group of players, whereas Transformers has a large fan base.
"Somebody might not come into a location thinking, 'I want to play in VR'. However, they might think 'I'd love to play as Bumblebee', says Zaidan. "In location-based VR previously, you had to go to a standalone destination to experience premium price VR. Our TRANSFORMERS: VR Battle Arena is a democratization of big brand VR for FECs."
TRANSFORMERS: VR Battle Arena comes to MENA
In the Middle East, TRANSFORMERS: VR Battle Arena premiered at The ZONE in Dubai. It is now also available at Sala City Entertainment Centre in Riyadh, Saudi Arabia. These installations are thanks to Meta4's partner in the region, ASI.
With a market share of around 75% across the MENA region, ASI is one of the region's foremost distributors and providers of amusement equipment, says Vivekanand:
"We cater to the top indoor entertainment operators across this region, representing a range of products. The vision behind ASI is that a successful indoor entertainment centre cannot have products only from a single manufacturer.
"We make it easy for the customer by acting as an extension of the manufacturer. Instead of them having to ship from several different points as several shipments, they can take their order as a single shipment from here in Dubai.
"We also provide after-sales support and service. So, from the operator's perspective, it becomes very easy for them. We have a team of 60 people working within ASI who are trained by the manufacturers on each of these product lines and the technologies that go into these products.
"Essentially, we are a single source representing 18 different manufacturers, providing this service from a single destination. ASI can help with everything from the design and layout of a new venue to the supply of the games, through to the opening and ongoing operations."
The wide appeal of the Transformers IP
Transformers are recognised and beloved all over the world.
"In terms of demographics, it's interesting," says Zaidan. "Transformers are one of the few big brands that are able to straddle younger and older generations at the same time.
"Parents have this emotional memory, in connection with the cartoons and toys. Meanwhile, the younger audiences know all the Transformers movies. That means that it's something that parents and kids can enjoy together. Also, because it's so big it transcends national boundaries. Plus, it's a big, trusted IP and that means that people associate it with quality."
The fact that the Transformers turn into everyday vehicles adds to the accessibility of the IP.
"It places the Transformers firmly within our universe, it's not far away and difficult to connect with," says Zaidan.
"The Transformers brand resonates with a lot of people," adds Vivekanand. "I've seen people who are in their 30s or 40s who love Transformers. And I've seen kids who love it too. The past two transformers titles that we released into this market were a big success. This clearly shows the popularity of Transformers. It is very liked by all audiences. It transcends age groups and borders, and that's what makes it special."
An exclusive product
With the recognition that a big brand like Transformers brings, the Middle East is an ideal market.
"Customers here want the biggest and the best," says Zaidan. "They want quality and Transformers is quality. Operators want their customers to feel like they're getting an exclusive product, not something that's run of the mill. Also, because it's an international market, operators want something that their customers have that emotional connection with."
Vivekanand says the choice of games appeals to the audiences here too:
"Most VR games are played in a co-op mode, so even if it is a multiplayer game, four players are playing in a stage together. What I like about TRANSFORMERS: VR Battle Arena is that is a player versus player platform. People want to play again and again. They want to try new tactics and to play their opponents differently, to see who the ultimate winner will be.
"That makes the game interesting. Even if the four different players don't know each other in the game, with the microphones and the headphones they can talk to each other and be social, perhaps make a new friend in the process."
Drawing players into the Transformers universe
TRANSFORMERS: VR Battle Area is an ideal choice for operators looking to bring a premium, anchor experience into their location, says Zaidan:
"When we designed this, we wanted to recreate what we loved about traditional arcade games, where you get a feel for the experience by looking at the machine itself. With TRANSFORMERS: VR Battle Arena, operators can create an attraction out of the arena itself.
"It's really eye-catching. Before you even go into the machine, you're drawn into the Transformers universe. We have these large toppers – there is a giant Optimus Prime looming down, and a Bumblebee. It is this centrepiece attraction, which operators can grow their entire FEC around.
"For instance, they can put it near the food and beverage, so people can watch players while they eat. They can have it as this central hub.
"One of the things that makes it different from a lot of VR productions is that we gravitated towards the cartoon era of the animation rather than the gritty and dark live-action movies.
"Sometimes in VR manufacturers hide things by making it shady and shadowy. This means that you can't tell that it's not great quality because you can't see it clearly. But if you go into the TRANSFORMERS: VR Battle Arena, it's bright and sunny. It's kid-friendly in that regard as well."
Fun for all with TRANSFORMERS: VR Battle Arena
Transformers is always a very popular licence in this region, says Vivekanand. Even so, the Meta4 team worked with ASI to make sure that this product would be a good fit, making changes to the gameplay when needed:
"A lot of the FECs here are truly family entertainment centres. A good 50% of the audience is aged between nine and 12. They might not be ready to play the battle mode. But, and this shows their flexibility, Meta4 built a second game for the platform called TRANSFORMERS: VR Invasion."
"This is a co-op game where you are helping Optimus Prime and Bumblebee defeat the bad guys. If operators have a younger audience, they can offer this different game. Meanwhile, an older audience can still choose to battle it out in Battle Arena mode. That is what made the game special for us."
A VR vision
Having this strong relationship with partners like ASI is key, says Zaidan:
"Prakash has connections with all of the operators in the Middle East. He provides a white-glove service for everyone: he's someone that we trust, and he's also trusted by operators. It's very important when you're dealing with a long-distance relationship like that, that you have those elements of trust."
Vivekanand says:
"In today's ever-changing dynamic world, when we look for suppliers and manufacturing partners, we're always looking for companies with a real vision. This technology is forever evolving. We've not reached a plateau when it comes to the augmented reality, mixed reality, and virtual reality world that we live in.
"This is why we are on the lookout for companies like Meta4. Companies that have real vision, that have invested in the technology."
A strong relationship
ASI has previously installed other Meta4 products in the region, such as the original Chaos Jump arena.
"He's been with us and appreciating our product even before we had this big IP," says Zaidan. "He's got a good service and support outreach for the Middle East, which is important too. You don't want to just send something overseas and not have it supported. Prakash supports all his clients and operators in the region."
"Meta4 is a leader in this sector," says Vivekanand. "We can see that there is a lot of thought in terms of the systems that they use, the type of graphic style that they use, the type of headsets that they go for. They have a vision for the future. They know what they are going to do from an IP perspective, in terms of adding more software stages and the ability to tweak the game.
"Also, the team is always willing to take feedback and make tweaks to the game to make sure that it resonates well with players, with the paying customers. What brought us together with Meta4 is that vision, that ability to think far ahead."
Representing leaders in the industry
In February, Meta4 was chosen to represent Canadian creative companies at Expo 2020 Dubai. Alongside ASI, it took part in a series of events designed to increase the visibility of Canadian companies in the UAE and expand their network, through meetings with industry players, potential buyers, investors, and partners.
"As a company that is proudly headquartered in Montreal, Meta4 Interactive is honored to be invited to join the Canadian Trade Mission to Expo 2020 Dubai", said Sylvain Croteau, chief business development officer for Meta4, speaking ahead of his trip."
"This is a great opportunity for Meta4 Interactive to expand our network in the UAE market and demonstrate the international power and enduring appeal of a blockbuster brand like Transformers in our TRANSFORMERS: VR Battle Arena."
TRANSFORMERS: VR Battle Arena wows audiences at The ZONE
The Zone in Dubai was excited to bring TRANSFORMERS: VR Battle Arena to its audience, says Aakansha Sharma, general manager of The ZONE
"This is the first installation of the Transformers Battle Arena in the UAE, and the player response has exceeded our expectations. It brings a new dimension to our arcade as kids and even parents queue up to experience this exciting experience. At The ZONE, we are committed to bringing exclusive play experiences for our customers, and the Transformers Battle Arena does that and more."
Vivekanand agrees that the performance of Meta4's TRANSFORMERS: VR Battle Arena so far has been exceptional:
"We have a unit positioned in a location in Saudi Arabia and a second unit positioned in Dubai. Both are earning very good numbers.
"We also expect more content in the future. This means our customers will have newer stages to offer their visitors, attracting them back for repeat visits. In this market, we are seeing that competitive socialising and gastro gaming are big trends. I see this product as a perfect fit for that space."
Meta4 looks to the future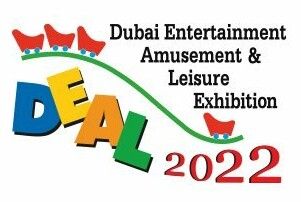 Meta4 will be attending DEAL in Dubai from 28 – 30 March and the team will be at the ASI Pavilion (Hall 6) at Dubai World Trade Centre.
In addition to its expansion into the MENA market, Meta4 also has several contracts in negotiation around the world:
"We've got a couple of units going into an FEC chain in Brazil and we've also got some deals in the works with resorts in Mexico," says Zaidan. "The Transformers brand is proving to be attractive to these exclusive experiences. We're in discussions about bringing Transformers VR Battle Area to Singapore as well. It has also done very well in several Australian cities through our partnership with TEEG."
"We have a new product in the works that we can't talk about yet, but it's really exciting," he adds.
"Meta4 has been in location-based entertainment for several years and is continuing to develop games across multiple channels of entertainment. So, there's also a home VR game coming in the Transformers universe, and there are games within the Fortnite universe that the company is creating as well."
Zaidan says that Meta4 is always building and striving to make great, enjoyable games that will keep players coming back for more:
"Some of the manufacturers in this space come into it from different angles. For instance, they are special effects people, or their focus is just on the technology. But Meta4 has always been about making great games, no matter what platform they're played on."