The first-ever blooloop V-Expo kicks off tomorrow. As well as an impressive line-up of keynote speakers and panel discussions, don't miss the special events organised by our exhibitors and sponsors throughout the show.
It's less than 24 hours until blooloop V-Expo opens. In addition to our schedule of keynote speakers and industry updates, the show's fantastic sponsors and exhibitors also have several impressive events lined up for attendees to enjoy.
Registration for blooloop V-Expo is free and the virtual event, hosted by Merlin Entertainments, takes place from 13 – 15 October. The full agenda features a host of attraction industry experts, presenting keynote sessions, panel discussions, live Q&As and more.
The following events, hosted by our sponsors and exhibitors, are happening throughout the event on booths and in the networking lounges. These sessions will all be available on the event's agenda so you can add sessions to your personal event schedule and make sure you don't miss a thing.
All times listed here are in BST.
Networking lounges at blooloop V-Expo
Come and talk with peers in the networking lounges. They are available at the following times every day:
12:00 – 13:00
15:00 – 16:00
18:00 – 19:00
20:00 – 21:00
Brands and IP Lounge – sponsored by Katapult
How Virtual Reality Aids The Design Process Between IPs, Operators & Vendors
Tuesday 13 October at 13:00. Join themed attraction and experience design company Katapult, as they showcase virtual reality and the benefits it has during the design process for IPs owners, operators and vendors in creating immersive experiences. Includes a behind-the-scenes look at some of their latest projects.
Katapult DJ Set & Sketch
Tuesday 13 October at 19:00 & Wednesday 14 October at 13:00. Inspired by the Netflix original, COBRA KAI. Katapult Chief Creative Officer, Phil Higgins, takes to the decks to perform a set to the time-lapsed design work produced by their Concept Artist & Design Lead, Martin Enright.
Announcing TORCHLIGHT – A New Dark Ride Experience
Thursday 15 October at 10:00. Join Katapult for a special announcement as they launch TORCHLIGHT, a new ride experience project in collaboration with leading media-based attraction and simulator ride manufacturer, Simworx.
Technology Lounge – sponsored by Barco
Tuesday 13 October at 10.00, Wednesday 14 October at 13.00 and Thursday 15 October at 17.00. Barco sneak preview! Meet the new G100
Tuesday 13 October at 16.00, Wednesday 14 October at 14.00 and Thursday 15 October at 10.00.  IoT solutions for projectors. Discover the Barco Insights platform
Zoo and Aquarium Lounge – sponsored by Gateway Ticketing
Tuesday 13 October. An encore presentation of Gateway's Webinar Wednesdays: The New Guest Experience. Panellists from the Cincinnati Zoo, Detroit Zoo, Phoenix Zoo and Kansas City Zoo discuss how their guest experience has changed after reopening post-COVID-closures.
Wednesday 14 October. An encore presentation of Webinar Wednesdays: Special AZA Edition, held during the Association of Zoos & Aquariums Annual Conference in September. Panellists from Zoo Miami, Aquarium of the Pacific and the San Diego Zoo discuss their experience reopening after COVID closures.
Thursday 15 October. An encore presentation of Webinar Wednesdays: Optimizing the Capacity Managed Experience Inside Your Attraction, featuring blooloop's very own Ella Baskerville.
Waterpark Lounge – sponsored by American Wave Machines
American Wave Machines are hosting a session striaght after the Waterpark Trends session at V-Expo.
On Tuesday 13th join the Waterpark Networking lounge at 7-8pm for "American Wave Machines and the Future of Surf with Pro Surfer Rob Kelly". The session will discuss the current surfing landscape, the future of surf and how the AWM products have changed the game. The company will also discuss it's innovative PerfectSwell® and SurfStream® out of ocean surfing technologies.
Retailtainment Lounge – sponsored by American Wave Machines
Thursday 15 October at 15.00. 'Re-inventing retail destinations with leisure and entertainment – winning strategies and business models' powered by LeisurUp. Speakers:
Francesco Pupillo – Show Director of Leisure and Food, Reed MIDEM
Thomas Rose – Co-Founder, P-Three
Gilles Devendille – Founder, REAL Consulting
Moderated by Yael Coifman – Senior Partner / Owner at Leisure Development Partners
FEC Lounge – sponsored by Creative Works
Sponsor Creative Workshas lined up two special sessions in the FEC networking lounge including:
14th Oct 14:00 BST – Understand your Customer Demographics and Expectations
14th Oct 16:00 BST – Improve Operations with Better Systems and Processes
Join them in the collaboration room off the FEC lounge.
Museums Lounge – sponsored by Microsoft
Wednesday 14 October at 17.00 the Blooloop 50 Museum Influencers will be announced.
Theme Parks Lounge – Sponsored by The Shipping Monster
Thursday 15 October at 17.00. Blooloop 50 Theme Park Influencers announcement.
Guests can talk with The Shipping Monster team.
Other booth events
Young Professionals
Join other young professionals for an informal meet up as V-Expo winds down at 20.00 on Thursday 15 October on the blooloop Booth. Grab a glass of wine/ cup of tea and join Ella Baskerville, blooloop's Business Development Manager on the booth.
Alterface
Tuesday 13 October at 15.30. Alterface will be showcasing its latest ride, Action League: The Interactive Revolution. This innovative interactive tournament is based on a totally new formula where multiple teams compete against each other up to a final winner, featuring an ultra-dynamic multi-axis rotation.
Storyland Studios
Storyland Studios have a series of live sessions taking place off their booth at V-Expo. Including:
Ben Thompson – Chief Strategy Officer

Launching New Attractions
Tuesday 10/13 1 BST
Ben Thompson – Chief Strategy Officer

Strategic Storytelling
Tuesday 10/13 2:30 BST
Mike Mulligan – Account Manager and Justin Stinson – Director of Operations for Fabrication

Fabrication
Tuesday 10/13 4:30pm BST
Jeff Wyatt

6 Keys to Success in Museum Exhibition
Tuesday 10/13 7pm BST
Johnny Davis – Creative Director

Scale, Geometry and Rapid Concept Development
Rapid visual
Wednesday 10/14 3pm BST
Rapid visualization is a powerful tool to convey concepts to clients. Whether it's during a meeting or just after, immortalizing your clients'  thoughts and words can play a key role in moving projects forward.  Sometimes the worst ideas lead to the best ones.  Johnny will spend this time live sketching and answering questions about rapid visualization.
Rich Hurrey

Ozone Technology
Wednesday 10/14 8pm BST
ProSlide
Wednesday 14 October at 14.00. Proslide will be hosting a panel called Iconic Water Parks Transforming the Industry, hosted by ProSlide's Jeff Janovich, Senior Vice-President of Strategic Accounts, Aaron Wilson, Vice-President of Business Development – Europe and Mitch Petty, Director of Master Planning. They will be joined by a special guest, Nick Neuman, CEO, Water Technology Inc.
This will look at some of the most notable water park innovations of recent years, such as American Dream's DreamWorks Water Park, Europa-Park's Rulantica and the upcoming Atlantis the Palm Aquaventure.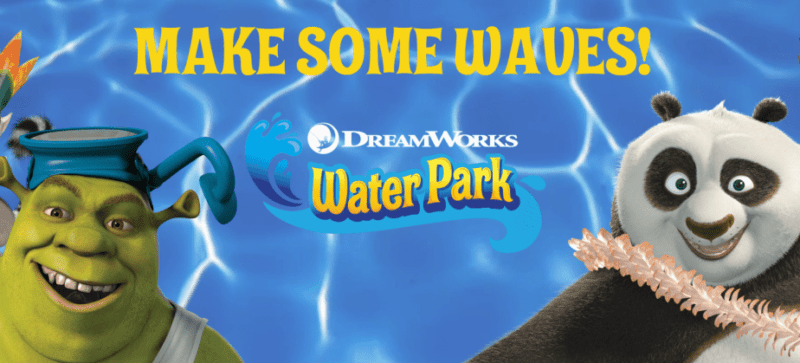 Thursday 15 October at 14.00. ProSlide will be hosting a second panel called Unveiling American Dream exploring the groundbreaking DreamWorks Water Park at New Jersey's American Dream retailtainment destination. This session is hosted by ProSlide's Chairman & CEO, Rick Hunter with Gary Hanson, VP Development, Attractions at American Dream.
WhiteWater
On Thursday 15th at 18:00 WhiteWater will host a panel called Surf Parks: how the ideal surf experience can also be operationally efficient, presented by Endless Surf. This is moderated by Paul Chutter, Chief Commercial Officer at Endless Surf and the speakers are Clement Ginested, Product Engineer, Head of Surf Product at Endless Surf, Skip Taylor, Surf Park Management, Doug Sheres, Partner, Beach Street Development & DSRT Surf and Josh Kerr, Professional Surfer & Entrepreneur.
This panel represents the first-ever end-to-end discussion on wave programming, with perspectives from the lenses of business executive, developer, operator, wavemaker, professional surfer, and coach.
Topics include inquiry into what truly drives excitement for customers in the pool, the differences between different consumer segments, the realities of operational cost for different wave settings, and more. The session is brought in part by Surf Park Summit.
JRA
Join Keith James, Owner/CEO of JRA on the booth, and you can 'Ask Keith Anything' throughout the show.
Sally
Join Chairman and CEO John Wood each day on the Sally Dark Rides booth for a live dark ride Q+A session daily at 13:30. Ask Wood anything about Dark Rides!
FiveFour
Wednesday 14 October at 15.00. Nathan Schock, co-founder of FiveFour, will host a live session in the OnStage booth, discussing employee engagement and how businesses can transform their experience in the COVID era and beyond.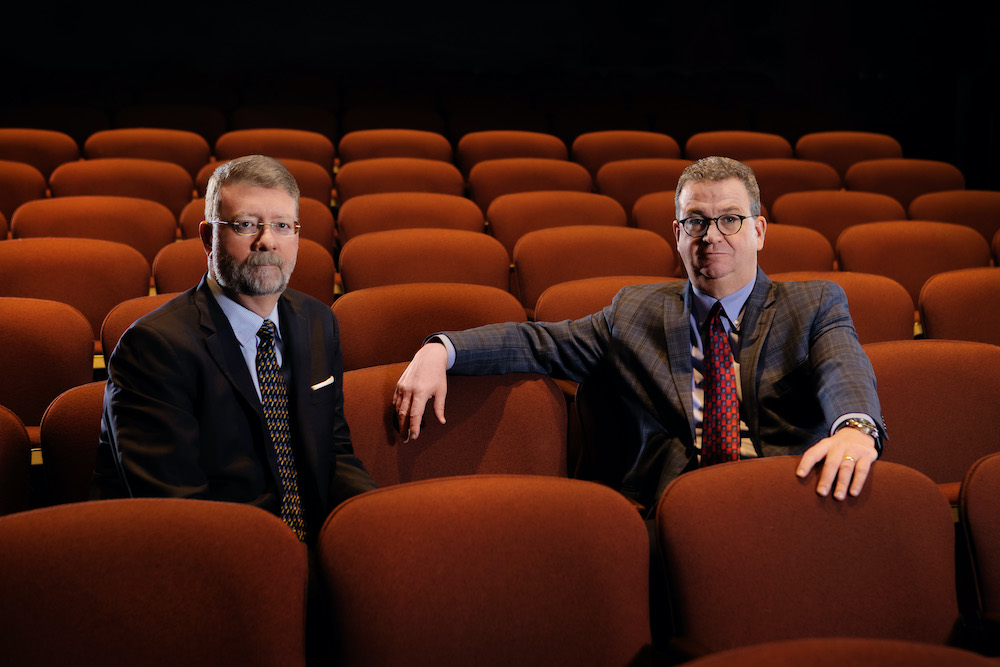 Joe Pine will be available for one hour in the OnStage Customer Experience Training booth at 17.00. The event will be hosted by Schock. FiveFour has partnered with Joe and his co-author Jim Gilmore to produce OnStage, which is training for front-line employees.
Omnico
Wednesday 14 October at 14.00. Omnico's Tom Dunigan will be hosting a discussion with industry expert Josh Liebman, founder of BackLooper. Together, they will look at how to tackle the friction points in today's visitor experiences following the impact of the pandemic.
Blooloop
With over 250,000 unique visitors a month, blooloop reaches the largest audience in the industry. Our reporting on news, trends and developments in the sector is read by thousands of attractions professionals in over 150 countries.
Blooloop works with companies to raise their profile through content, news, and advertisements across the site as well as through our powerful social media channels and newsletter. As online specialists, we are experts in creating and delivering online content.
Blooloop's Business Development Manager, Ella Baskerville, will be doing regular presentations on how to get involved with us from the blooloop booth. To book onto one of these sessions, below, simply come to the blooloop booth and book onto a meeting.
Tuesday 13 October. 11.00 and 20.00
Wednesday 14 October. 11.00 and 19.00
Thursday 15 October. 12.00
In addition, if you want to arrange a one-to-one meeting during the show, you can book one here.
We look forward to seeing you at blooloop V-Expo!