Located next to the Flatiron Building, Harry Potter New York is a themed retail experience with interactive elements, exclusive products and handmade props.
Spread across more than 21,000 square feet, the shop spans three floors and houses a vast collection of Harry Potter and Fantastic Beasts merchandise.
The retail attraction boasts 15 themed areas and plenty of photo opportunities, including a huge model of Fawkes the phoenix and a London phone box.
Interactive Harry Potter retail experience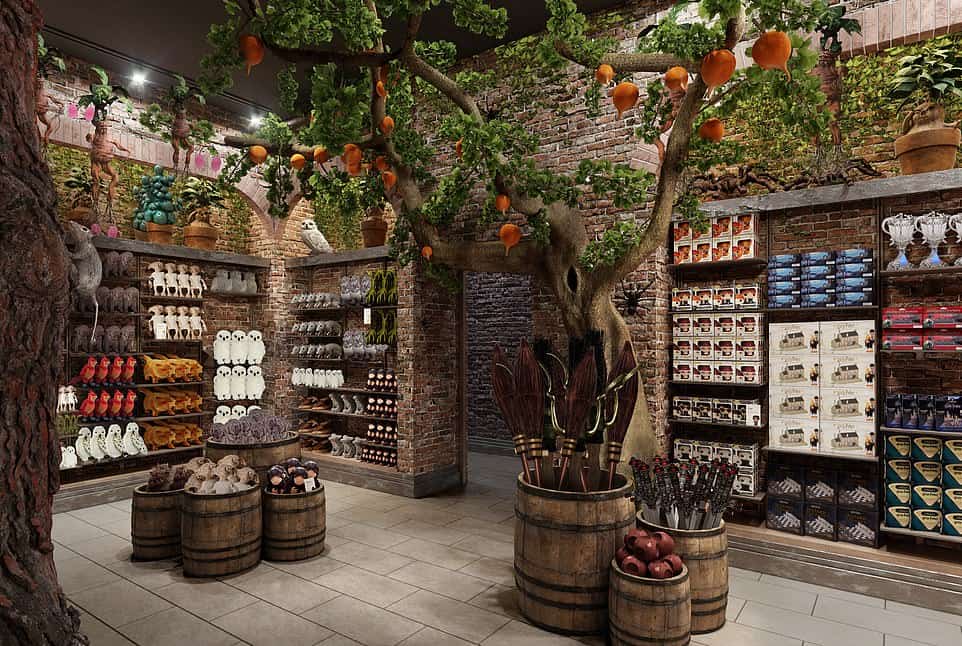 Harry Potter New York uses digital technology throughout the store, from an interactive wand table to Enchanted Keys that unlock exclusive facts, figures and videos.
"The level of artistic detail and quality of the design inspired by the movies means Harry Potter New York will bring a completely new shopping experience to the city," said Sarah Roots, EVP of worldwide tours and retail at Warner Bros.
"With over 1,000 Wizarding World props on display, the incredible theming, along with experiences such as photo opportunities and the fantastic range of products, there will be something special for every fan."
Wizarding World props and merchandise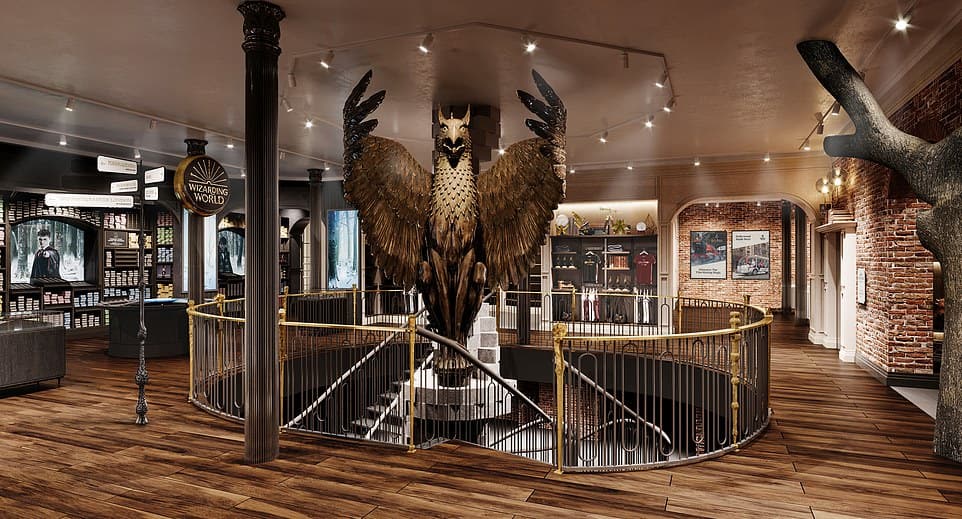 The shop will have multiplayer virtual reality (VR) experiences, with Chaos at Hogwarts taking visitors to Hogwarts Castle and Wizards Take Flight sending guests flying over London as they battle Death Eaters.
As for gifting, visitors can engrave wands, emboss journals or embroider robes at the store's personalisation area. Another area inspired by Honeydukes sells confectionery such as Chocolate Frogs and Bertie Bott's Every Flavour Beans.
The Dirigible Plum tree area sells magical plush toys, while a majestic Griffin rotates in the main atrium ahead of the Wand Shop, home to more than 50 wands.
Personalised products and VR attractions
Last month, Warner Bros confirmed that live owls will no longer be used at the Wizarding World of Harry Potter locations in Orlando, Hollywood and Osaka.
In December, Fantastic Beasts: The Wonder of Nature opened at the Natural History Museum in London, drawing parallels between mythical creatures and the natural world's most magical animals.
Images: Warner Bros