Welcome to the blooloop briefing; a roundup of attractions news from the last seven days.
In the news this week – Wildwood Grove opens at Dollywood, Royal Caribbean debut CocoCay private island with North America's tallest water slide, Universal Nintendo files a speedy (Mario Kart?) patent and Wanda gets back into the theme park business …
Watch the news in 2 minutes
For a quick run through the week's most eye catching stories see our briefing video:
Read the news in 5 minutes
Theme park news
Dolly Parton officially opened Dollywood's $37m Wildwood Grove expansion, which has 11 thrilling new experiences and rides, including a suspended roller coaster, a 'leaf boat' swing, a 'Black Bear Trail' and 'Treetop Tower'.
Walt Disney World Resort has teased attractions and experiences for fall 2019, including new nighttime shows and the longest foodie festival in Disney history.
Walt Disney CEO Bob Iger has revealed that the company doesn't plan on pushing virtual reality (VR) at its parks, instead opting to create immersive themed lands. "We're not trying to fake immersion," Iger said.
Universal Parks and Resorts has filed a patent application for 'Speed Simulation Effect' ride technology, which could be used for Nintendo-themed rides and attractions at Super Nintendo World.
The Play Disney Parks app is adding new interactive experiences themed to Splash Mountain and Kidcot Fun Stops at Walt Disney World Resort.
Water parks, aquariums, IRs and retailtainment
Royal Caribbean has opened a $250m private island with its own water park. Perfect Day at CocoCay has the tallest waterslide in North America, the Caribbean's largest wave pool, and the highest vantage point in The Bahamas.
Al-Futtaim and Westfield are developing new retailtainment malls. Al-Futtaim Malls is expanding Cairo Festival City Mall, while Westfield has unveiled a new vision for the future of Garden State Plaza in New Jersey.
Cineplex is opening The Rec Room in downtown Vancouver. The new social playground will have more than 100 amusement games, bowling and VR.
The first Japan IR Expo has opened in Osaka, as candidates increase efforts to win legalised integrated casino resorts. Osaka is a leading candidate for one of the three IR licenses available in the first phase.
Otherworld, a new immersive art installation and experience, is opening in Columbus, Ohio. The attraction features large-scale interactive art, mixed reality playgrounds, puzzles, and secret passageways.
Mote Marine Laboratory has chosen a construction management team to build the Mote Science Education Aquarium (Mote SEA) – an 110,000-square-foot hub of marine science education and outreach.
Museums and arts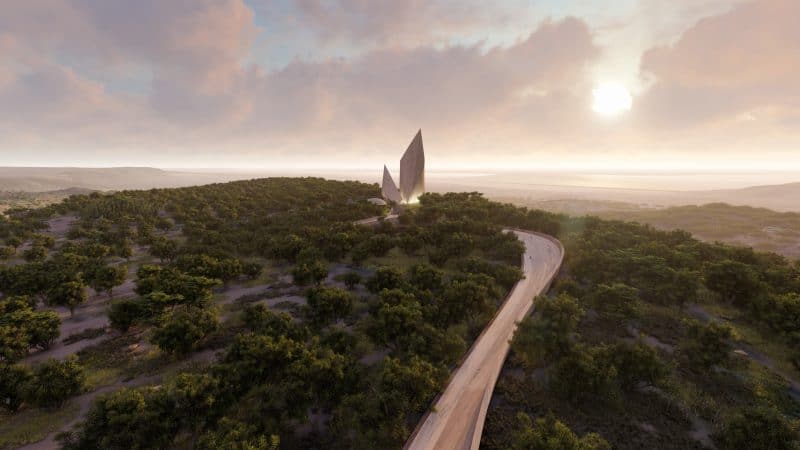 Dr Richard E Leakey and architect Daniel Libeskind have revealed plans for a new museum in Kenya's Rift Valley, dedicated to the story of humans – Ngaren, the Museum of Humankind.
The International Spy Museum has opened at L'Enfant Plaza in Washington DC, with interactive and immersive experiences, environments and exhibits.
The Arkansas Arts Center has announced a $128m fundraising campaign for a new space and renovations to its existing building.
The Statue of Liberty Museum has opened to the public after a $100m renovation. The 26,000-square-foot space features interactive exhibits, full-scale replicas of Lady Liberty's face and feet, and the original torch.
The new Fengxian Museum has opened in Shanghai with an exhibition from the Palace Museum about Qing Dynasty Emperor Yongzheng.
The Wisconsin Historical Society is planning a new $120m, 100,000-square-foot museum, more than doubling current exhibition space and featuring state-of-the-art technology.
Wanda Group investments
Wanda is investing an additional 80 billion yuan ($11.6 billion) in Shenyang, which will build a cultural tourism project, an international hospital, an international school, and five Wanda Plazas.
Wanda has also revealed more about its 20bn yuan ($2.9bn) investment in a cultural tourism project in China's Chaozhou, which will feature theme parks and hotels.
Despite previously selling much of its theme park business, Wanda Group is planning to build more theme parks.
Images: CocoCay and Ngaren, the Museum of Humankind