Attractions news …
Universal's Epic Universe is opening in 2023; American Dream opens; Europa-Park announces soft opening of Snorri Touren; Grupo Xcaret is investing $400m in a theme park and hotels; Kuwait approves Entertainment City; Barbie lists Malibu Dreamhouse on Airbnb; Schleich announces new retailtainment experiences; SeaWorld announces Sesame Place San Diego; The Silverstone Experience opens; Sentosa-Brani Master Plan is unveiled; Missouri Botanical Garden announces $92m visitor centre; Costs will go above $700m for outdoor theme park at Resorts World Genting; Six Flags appoints Michael Spanos as president and CEO; Meow Wolf co-founder and CEO Vince Kadlubek is stepping down; and the Museum of Sex celebrates Super Funland.
Watch the news in 3 minutes
For a quick run through the week's most eye-catching stories see our briefing video:
Read the news in 5 minutes
Theme parks
SeaWorld Entertainment is opening the second Sesame Place in the US. The new theme park will open in San Diego in spring 2021, and will feature family rides, water slides, live character shows, parades and interactive experiences.
Dollywood is expanding and investing in new experiences. The theme park has unveiled its inaugural Flower & Food Festival, the first new festival experience added to Dollywood since 2006.
Disney has announced new destinations for its Star Tours ride, inspired by the upcoming film Star Wars: The Rise of Skywalker. The update will include a look at the ocean moon Kef Bir, seen in the trailers.
Kuwait Municipal Council has approved the construction and development of Entertainment City, a major leisure and amusement project in Kuwait, covering an area of more than 2,650 million square metres.
Genting Malaysia Bhd's outdoor theme park (OTP) at Resorts World Genting (RWG) will incur more capital expenditure before it can be completed, with costs going above $700 million.
Europa-Park announced the soft opening of the theme park's latest attraction, a family-friendly dark ride called Snorri Touren, featuring an octopus guide. Snorri Touren opened in the Scandinavia area of Europa-Park.
Grupo Xcaret is investing $400 million over the next eight years. The tourism company plans to build five hotels and a new theme park in Yucatán. Two hotels are currently being built on land next to Xcaret Park.
Universal's Epic Universe is expected to open as part of Universal Orlando Resort in 2023. The news was revealed during a Comcast Q3 earnings call. Epic Universe will have an entertainment center, hotels, shops, and restaurants.
Six Flags has appointed Michael Spanos as president and CEO, following a search process to find a replacement for Jim Reid-Anderson, who previously announced his plans to retire in 2020.
Trends
Barbie has listed her Malibu Dreamhouse on Airbnb for the first time ever. The luxury beach house has three floors with open spaces and ocean views, as well as an infinity pool, personal cinema, walk-in closet, and office.
Meow Wolf co-founder and CEO Vince Kadlubek is stepping down as CEO and taking on the role of executive advisor. He announced the news via a blog post on Meow Wolf, an innovative artainment attraction.
American Dream opened its first phase on October 25. However, tickets are already sold out all weekend for the retailtainment destination's Nickelodeon Universe, which has more than 35 rides, roller coasters and attractions.
Schleich has announced a series of new retailtainment experiences. It has also unveiled more about the experiential Schleich installation at the new Toys 'R' Us Adventure, an immersive play experience.
Museums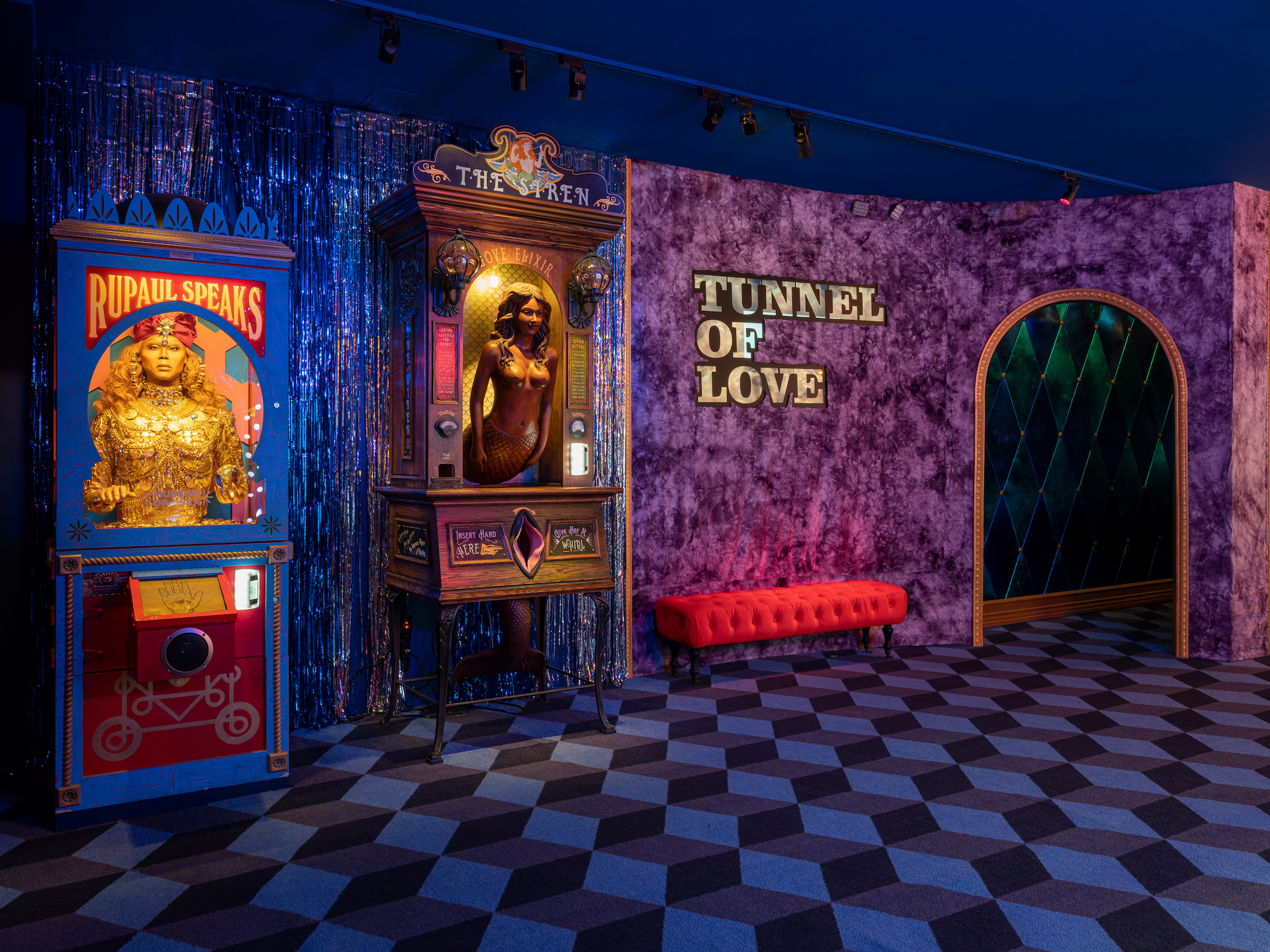 The Museum of Sex has celebrated its largest and most immersive project yet. The multi-floor interactive exhibition is called Super Funland: Journey into the Erotic Carnival and features 13 humorously explicit games and amusements.
Missouri Botanical Garden in St. Louis is investing $92m in a new visitor centre. The Jack C Taylor Visitor Center is part of the 'gateway to the garden' project, and is designed to enhance the visitor experience.
Revenue at Warner Bros Studios Leavesden, where the Harry Potter studio tour takes place, increased by 9 percent to a record £158.1m last year, enabling acquisitions and expansion. Warner Bros has bought the London Film Museum, adding to a growing hub of IP-led attractions in London.
The Silverstone Experience has opened in Northamptonshire. The £20 million family attraction is dedicated to motorsport with a focus on STEM. Visitors will embark on an interactive 2.5-hour journey.
More attractions
Grant Associates unveiled the conceptual masterplan to reinvent the islands of Sentosa and Pulau Brani in Singapore. The Sentosa-Brani Master Plan reimagines the area as an 'island playground'.
The Haunted Attraction Association has named the top 34 haunted attractions in the US, just in time for Halloween. HAA, the only official association in the haunt industry, serves as the voice of haunted attractions.
Ripley Entertainment is launching its Ripley's Believe It or Not! at Global Village in Dubai. It will feature interactive activities, historical artefacts, rare exhibits, art made from unusual materials, animal oddities, and pop culture memorabilia.