The Canadian Museum for Human Rights has launched a new augmented reality app, offering guests an immersive digital experience about the Proclamation of the Constitution Act, 1982.
The Canadian Museum for Human Rights (CMHR) will use augmented reality (AR) to highlight the importance of the Charter of Rights and Freedoms.
The app, called 'Proclamation 1982', depicts the journey to the Proclamation of the Constitution Act, 1982, which incorporated the Charter in Canada's Constitution.
Using iPads and AR, visitors to the third floor gallery, 'Protecting Rights in Canada', can make virtual objects and people appear. The app also uses video, audio and historic images.
iPads and AR make virtual objects and people appear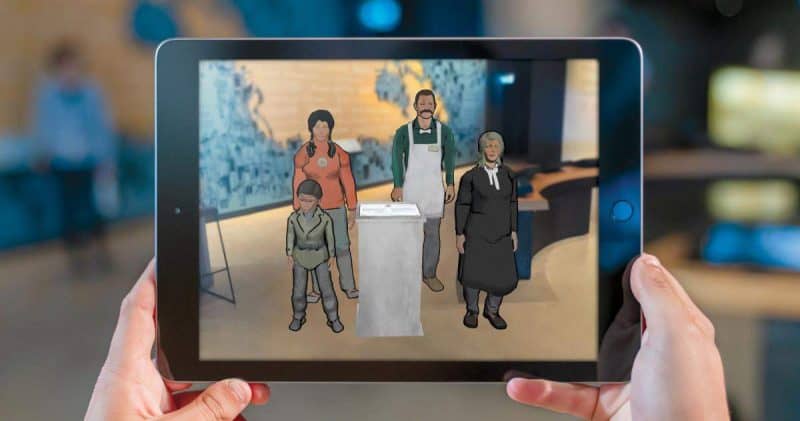 "Advanced technology like AR is particularly helpful as we extend ourselves to connect with younger Canadians, to help them understand how and why their rights exist," said CMHR President and CEO Dr John Young.
"By creating this app, we're leveraging the latest digital tools to engage in the oldest form of communication – storytelling – as a way to reach Canadians from coast to coast to coast."
The app is developed by Brave New World and uses Apple's ARKit. It can be used anywhere in the world when downloaded to smartphone or tablet.
The CMHR is also displaying rare legal artefacts, including the returning Proclamation of the Constitution Act 1982.
Using the latest digital tools and AR to tell stories
"A symbol of Canada's status as a sovereign country, the 1982 Proclamation of the Constitution Actis Canada's most important constitutional document," said Dr Guy Berthiaume, Librarian and Archivist of Canada.
"Library and Archives Canada is pleased, via this app, to allow this groundbreaking work, as well as other artefacts from our vast collection, to be viewed and interpreted on electronic devices in Canada or around the world."
Tate Britain is also using augmented reality, partnering with Facebook to create a Spark AR-powered art exhibit – 'The Virtual Wing'.
Elsewhere, Apple and New York's New Museum have created AR artworks, experiences and art sessions at Apple Stores.
Images: Canadian Museum for Human Rights