The Museum of Future Experiences (MoFE) is launching a spine-tingling show for Halloween called 'Underworld Radio, Vol. 1', a powerful and immersive audio experience.
Opening today (October 14), Underworld Radio, Vol. 1 is a 60-minute audio experience running through Halloween (October 31) at MoFE's venue in Williamsburg, Brooklyn.
MoFE said the experience is a "Halloween twist on Southern Gothic", taking visitors on a sonic trip to the eerie town of Eden in Florida to experience three swamp-town tales of terror.
Known for its combination of immersive ambisonic sound and virtual reality (VR), MoFe's latest offering is its first-ever audio-only show. Why? Because "the most frightening monsters are the ones that exist in our minds".
'Underworld Radio, Vol. 1'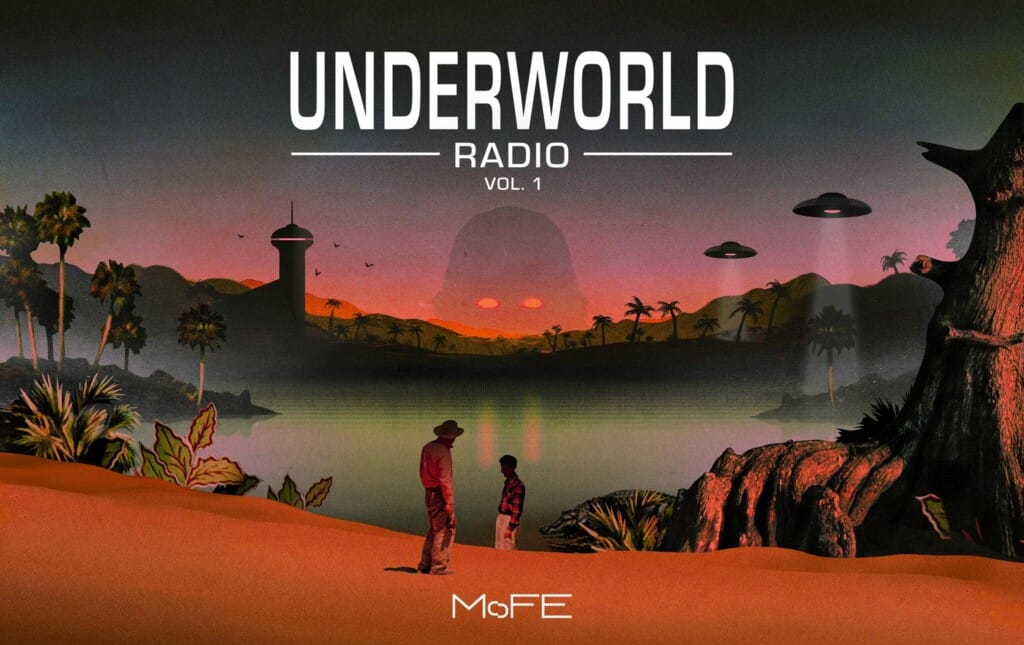 "It's a mysterious radio show broadcasting scary and unsettling stories from the depths of hell and into MoFE's Williamsburg theater," MoFE said in a statement.
"No cheeky jump scares, just good old-fashioned heavy metal spooky shit."
MoFE is a physical venue and production studio for immersive storytelling. It creates sensorial experiences using VR and Ambisonics that bend the mind and touch the soul.
"Underworld Radio is a visceral sonic experience that includes sudden loud noises and simulated violence," MoFE warns. "This show contains adult language and content related to death, violence, and gore." 
'Halloween twist on Southern Gothic'
The attraction is home to the only permanent Ambisonics installation in NYC, which creates a 360-degree sphere of sound, sending voices, music and sound effects soaring around the listener in three spatial dimensions.
MoFE launched back in 2019 with a VR experience that used the psyche of visitors themselves, allowing them to "reflect on the subconscious and feel the overwhelming thrill of having a hole bored through your head".
Earlier this year, the Museum of Future Experiences put on an immersive audiovisual show called Liminality, described as a "dreamlike journey into the liminal realm".
Images: MoFE