There is increasing pressure for new attractions to be multifaceted – embracing new technologies to offer unique and often personalised experiences.
While the integration of the latest tech into attractions is a long established tradition, here are 6 tech trends to watch out for in the year ahead.
1. Virtual Reality
Virtual Reality (VR) has begun to establish itself as a part of consumer life – most notably in gaming but also in social media (eg Facebook's social VR) and other sectors. In China, the industry is expected to top $1.5 billion this year.
In 2017, VR cemented its place in the attractions industry and this growth is likely to continue. Europa-Park is set to develop a new VR Paddington attraction, LEGOLAND will debut its first VR coaster across the world and Hong Kong is set to open the gates on its first VR coaster.  IAAPA 2017 saw many VR adaptations including LAI Games and Triotech's offerings for Ubisoft.
Also taking gaming away from the console, the VOID and Zero Latency offer increasingly sophisticated and immersive free roam multi player experiences.
VR World NYC includes more than 50 VR state of the art experiences to create a community experience in the largest virtual reality attraction in North America.
A clear advantage – then – is that VR can revitalise an old ride with significantly less investment than building a brand new one, add a new dimension to a branded attraction or offer something new out-of-home for gamers. The trend is likely to continue, as industry experts predict VR headsets will become wireless and less bulky this year.
But while the near future for VR looks bright for now, as technology evolves there is a consensus is that it will meet a demise with the rise of AR.
2. Augmented Reality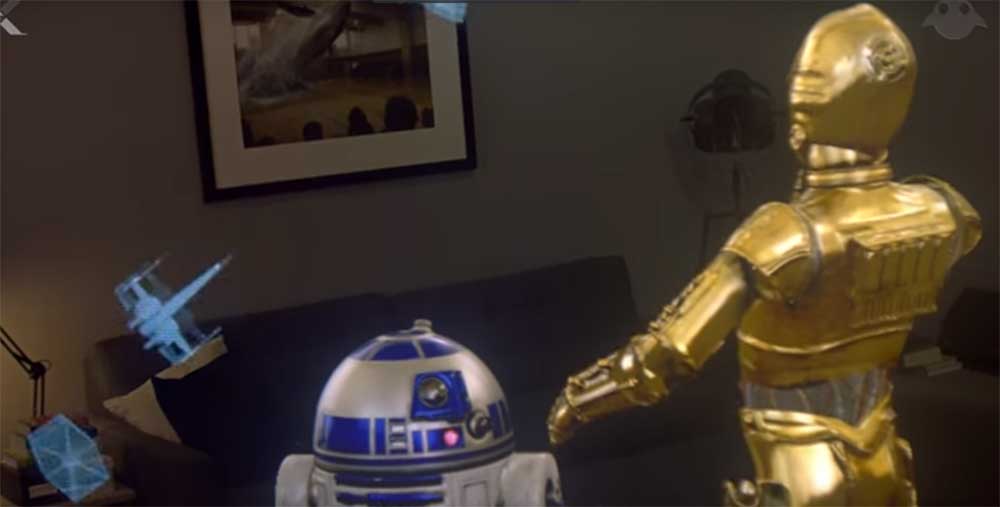 Augmented Reality (AR) overlays the real world with the digital world, rather than replacing it in the way VR does. Think Pokemon Go or Snapchat filters.  Experts are predicting an eventual surge in AR – but the technology lags behind VR and there is a long way to go.
Apple may be paving the way in that – they are rumoured to be working on an AR headset. CEO Tim Cook said he felt "augmented reality is the larger of the two, probably by far, because this gives the capability for both of us to sit and be very present talking to each other but also have other things visually for both of us to see."
Disney, like Apple, is on board with the AR trend. Bob Iger has declared his support for AR over VR, and the park has filed a patent for projection-based AR that would allow visitors to experience AR without headsets.
AR has benefits in other visitor attractions, too, that are being utilised by companies such as Guru. "There are a host of ways that AR can be used to enhance learning, create connections between visitors and animals, and even increase revenue through donations and sales," says the company.
Could 2018 be the year AR takes off? Magic Leap, the AR startup that has received investment from Google and worked with Lucasfilm, is set to launch its first consumer-grade headset this year. While it is still a bulky piece of kit, it marks a first step into the future of AR.
3. Interactivity/Personalisation
The combination of several tech innovations are being used to create interactive rides in which guests control the outcome or path of the experience.  Apps and integration with other theme park systems can then allow the experience to continue beyond the ride or even theme park, or help control visitor flow.
Holovis' Ride & Realm and Alterface's Wander are examples of these increasingly sophisticated and personalised experiences.
In image capture, Picsolve's new facial recognition software automatically identifies guests at multiple content creation points and creates a personalised photo album for those who opt in.
Wifi tracking of mobiles is used museums such as the National Gallery in London to analyse visitor flow and behaviour.
Further ahead Disney patents hint at rides which can be customised after reading the rider's emotional reactions, toning down thrills or ramping up the screams based on facial recognition.
4. Bots
It may be hard to imagine now, but some techies are predicting that "2018 is the year of the bots".
Although Huis Ten Bosch has had robot service at its Japanese hotels for years and has revealed plans for a "robot kingdom", bots are still largely seen as a novelty going into 2018.  This week Huis Ten Bosch has announced that two thirds of its staff will be replaced by robots, allowing humans to be redeployed on more creative tasks, and so it isn't hard to envision a future where bots are commonplace in the attractions industry.
Bots could have a future in managing the infrastructure of attractions and reducing labour costs. This was trialed in January 2017, with three customised service robots from specialist company, WeRobots, being used to sell tickets at Dubai Aquarium & Underwater Zoo. This provided a boost to the ticket sales.
The Science Museum recently exhibited a number of robots – including Inkha, the robot receptionist, who can give visitors information on anything from nearby toilets to fashion tips. It isn't hard to see how this could be integrated into a visitor attraction.
While this technology sounds futuristic, it is actually relatively old. Inkha is actually a decommissioned robot that worked in King's College London for 10 years. So what will make 2018 the year of the bot?
Improvements to natural language processing and neural networks of bots means that our interaction with them can now be more natural than ever. Gone are the days of clunky interactions with apps, we are now used to a fluid world where bots cater to us.
Disney has also backed the technology, filing a patent for robot characters.
"Robots can be found providing interactive guidance or entertainment in stores and amusement parks and in more dynamic settings," notes an application filed on April 6th. It goes on to calls for "a robot that will move and physically interact like an animated character."
5. Voice activation
As Google Home and Amazon Echo become more affordable and commonplace in homes, 21st century consumers are adapting to using their voice to control the world around them.
Americans are ready to embrace the technology further – 72% of Americans with smart home products want to control them using their voice.
While we're yet to see an embrace of this sort of technology in visitor attractions, it is worth keeping a close eye on voice control in 2018. The BBC are developing new storytelling methods that use Echo or Home to interact and adapt stories to individual listeners – who quickly become participants.
As the focus on visitor attractions shifts to a more immersive, storytelling experience technologies such as voice control could prove central in meeting visitor expectations.
6. Artificial Intelligence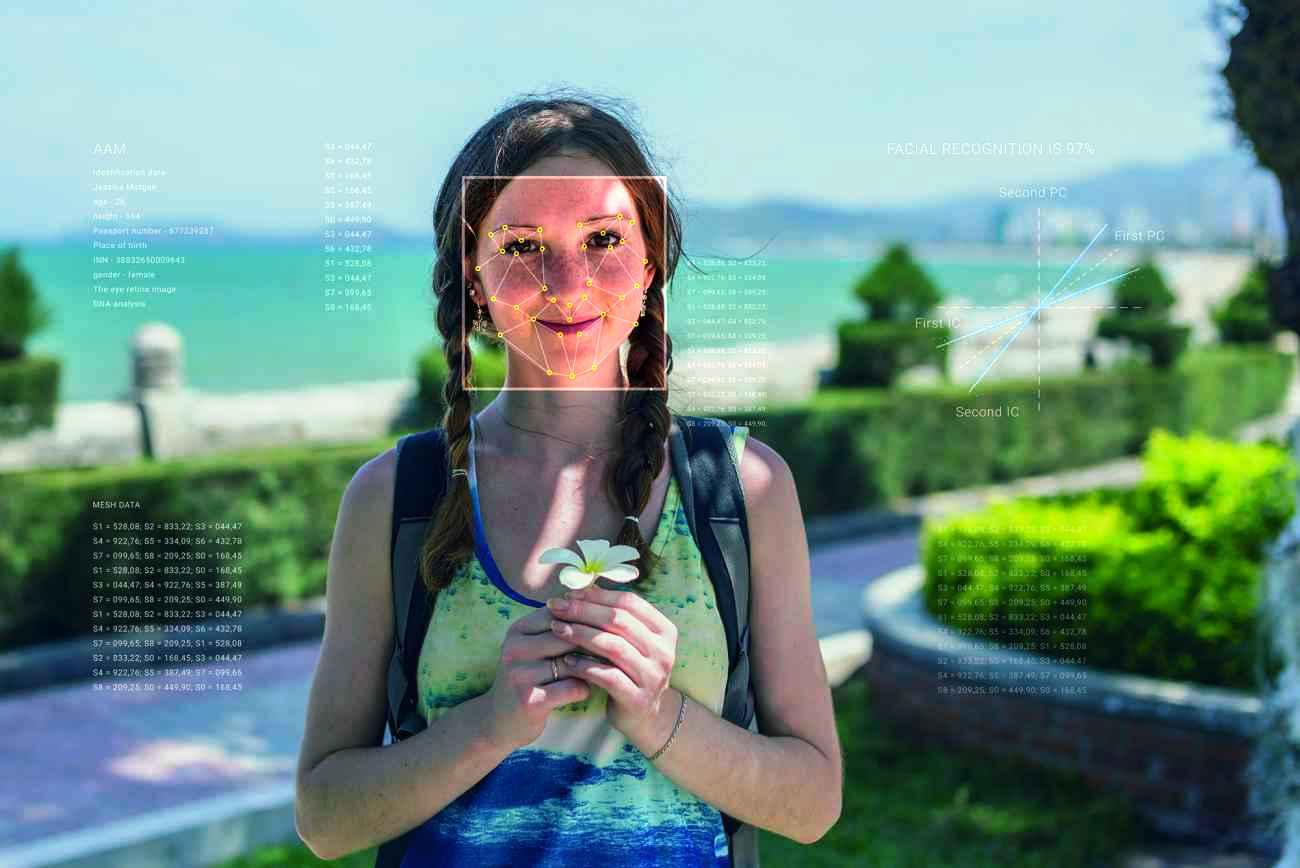 Artificial Intelligence (AI) is still in its very early days as a technology – but development is happening and we could begin to see a basic integration of AI into visitor attractions this year.
As The Guardian reports, AI is all about machines learning to perform tasks better than a human ever could. From the theoretical (AI beating a Grandmaster at chess), to the practical (AI driving cars).
There is a novelty element to AI. Take the chocolate pavilion that used the technology to assess response to the taste of chocolate.
While they eat, AI and facial recognition technologies, developed in collaboration with Milan-based interaction design studio Dotdotdot, collate micro-movements of their lips, eyebrows, pupils, nostrils and forehead. From these, the system works out what the visitor's reaction has been to each chocolate.
But there is a more practical side to AI that is already in use. Research shows that visitors would prefer to be verified using AI technology than by a person. A trial at SEA LIFE Scheveningen in The Hague also showed a marked increase in ticket sales when AI was used.
Convious – a team of scientists and technologists – developed an AI code for SEA LIFE that allowed visitors to chose what they pay for tickets. The computer assesses each visitor and what they are likely to be prepared to pay and offers dynamic, personalised pricing.
Smart upselling is a future use of AI we can expect to see in 2018. Convious CCO, Westermeijer, said: "The next step is to increase the revenue for our customers, based on smart upsell. For example, if it is 25°, and we know a family of five including three children is making a booking, the system will ask: 'Are you interested in three ice creams?'"