Secret Cinema is taking its immersive movie experiences to China, in partnership with SMG Live. 'Secret Cinema Presents Casino Royale' is debuting in Shanghai in November.
The production, based on the James Bond film starring Daniel Craig, opened in London earlier this year and has been Secret Cinema's most successful event yet with 120,000 guests.
Part of Shanghai Media Group, SMG Live will have the exclusive rights to license to present Casino Royale in Shanghai.
Secret Cinema was launched in 2007 by Fabien Riggall. It has put on adaptations of Star Wars: The Empire Strikes Back, Blade Runner, Moulin Rouge, and Dirty Dancing.
'China is the largest film market in the world'
"I created Secret Cinema Cinema in 2007 to reinvent the cinema experience allowing participants to to live inside the movies," said Riggall.
"It's always been my dream to bring it to other parts of the world and now with the support of an amazing team we are able to make this happen.
"China is the largest film market in the world with a rich cinematic heritage with some of my favourite films, Chen Kaige's Farewell My Concubine, Wong Kar Wai's 'In the Mood for Love' and Ang Lee's 'Crouching Tiger, Hidden Dragon'."
Secret Cinema events take place at secret locations, with guests dressed as part of the cast. Previous experiences also include Alien and Casablanca.
Experience the world of 007 in Shanghai and London
"Expanding internationally is incredibly complicated even with a traditional theater show, and Secret Cinema is a unique product with added complexities," said Max Alexander, Secret Cinema CEO.
"We can't just hire a purpose-built venue. We need a venue that can house a production of this magnitude and then we have to build it," he added.
"Having worked with SMG Live in the past I know them to be China's most ambitious, experienced and skilled producers of live entertainment and a perfect partner for Secret Cinema.
He said Casino Royale "is the first collaboration of many with SMG Live with whom we look forward to a long and creatively rich relationship".
Secret Cinema partnering with SMG on future events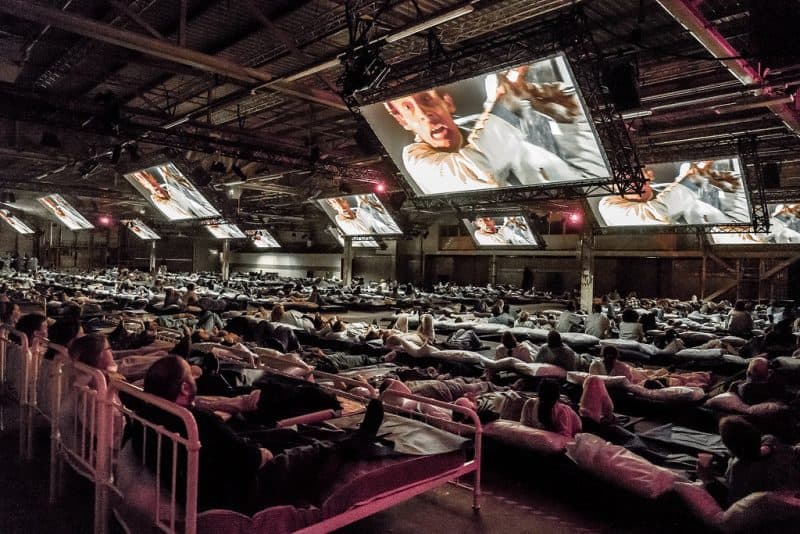 "SMG Live's heritage and production experience makes it the perfect partner to bring the concept of Secret Cinema to life in China," added Riggall.
Blooloop recently looked at the evolution of cinema, as attractions compete with motion seats, luxury recliners, enhanced F&B, 4DX, and escape rooms.
Images: Secret Cinema