There were more exhibitors than ever and visitor numbers were almost up there with last year's record-breaking event in Barcelona. Organiser IAAPA EMEA must be feeling proud after the recent Euro Attractions Show (EAS) in Berlin, which provided a positive reflection of the state of the European industry.
Held behind the imposing north facade of Messe Berlin from September 26 to 28, EAS 2017 was attended by 12,400 professionals, preliminary estimates reveal. Spread over six halls of various shape and sizes, the layout wasn't to everyone's taste. But there was no other way to cram 542 booths into this idiosyncratic exhibition centre.
The attendance figure was just 200 short of the Euro Attractions Show 2016 in Barcelona. Yet it was around 50% up on 2012, when EAS was last held in Berlin. On this occasion, visitors swapped the sun and sights of the Catalan capital for the charms of the arguably less glamourous but more intriguing German capital. And there was plenty to see and do, both on and off the show floor.
The Euro Attractions Show kicked off on Tuesday morning with a showbiz style opening ceremony featuring performers from Europa-Park. Over the three days that followed, visitors from 100 countries were able not just to browse the many exhibits but also enrich their industry insight in the most extensive seminar programme in the event's history.
EAS success
"We are pleasantly overwhelmed by the success of EAS 2017 in Berlin," said Karen Staley, presiding over her final European show as IAAPA EMEA senior vice-president before taking up a new role with the association in the US.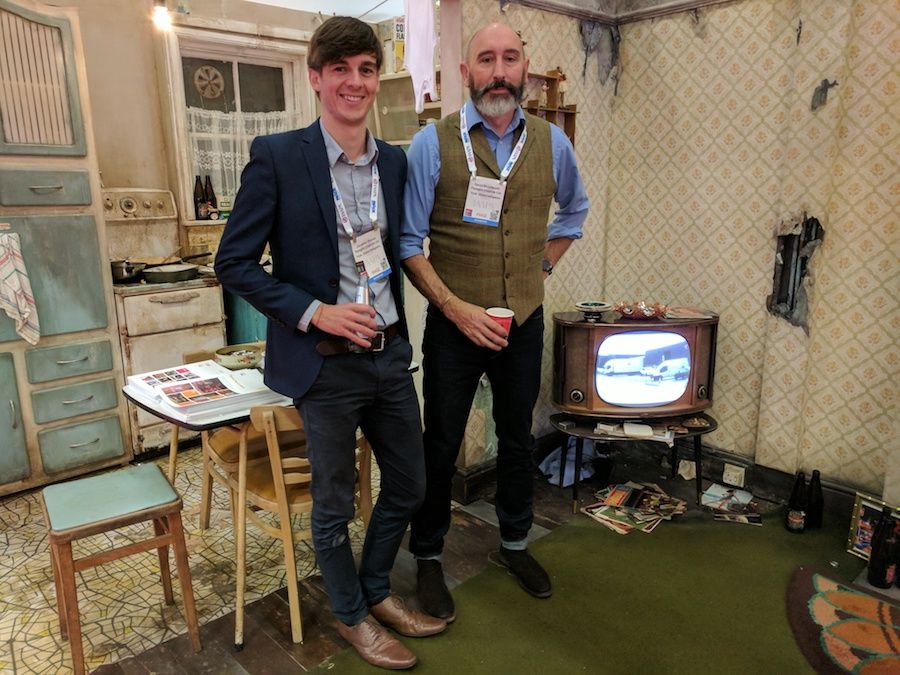 "The buyers were serious about finding products, services and new ideas to grow their business in the future. They discovered them on the trade fair floor and in the extensive conference program. It's been a great week."
"The fair has been very good," said Klaus-Michael Machens, president of the German association of leisure parks, the VDFU. "We have a lot of members here and I have not spoken to anyone who is not satisfied. The VDFU already has a good relationship with IAAPA, and we hope to strengthen this with the appointment of the new vice-president for Europe, Jakob Wahl."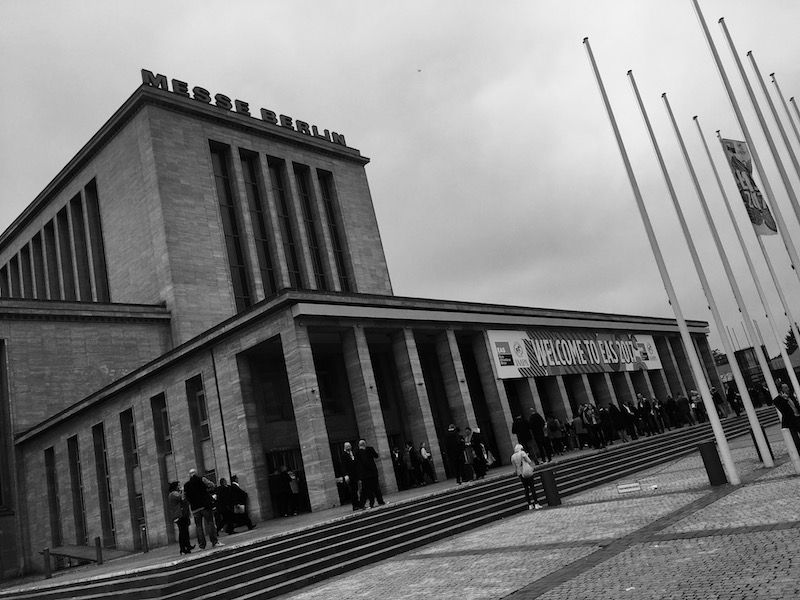 And how have things been so far this year for the VDFU's members? "We've had better seasons," said Machens. "The weather was really ugly in parts of Germany earlier in the year, but overall business has not been terrible. Many parks will be celebrating Halloween and Christmas, so the season is not over yet!"
Education, education (and music festivals)
Euro Attractions Show (EAS) attendees participated in 80 hours of educational opportunities during the week. These included the IAAPA Institute for Attractions Managers, IAAPA Safety Institute, Young Professionals Forum and the FEC/Indoor Playground Day. Tropical Islands, the world's most fun former zeppelin hangar, served as the backdrop to Thursday's Water Park Forum.
There were two Lunch & Learn sessions in addition to Wednesday morning's Leadership Breakfast. The latter featured a keynote by Christoph Kiessling of Siam Park and Loro Parque, who provided an overview of the two attractions in Tenerife and also a sneak preview of his family's upcoming Poema del Mar aquarium project in Gran Canaria. A further 13 seminar sessions were staged at Messe Berlin during EAS.
As well as professionals from theme parks, waterparks, zoos, aquariums, architects and designers, there were also speakers from high end restaurants and music festivals. These represented the increasing scope of the industry and the IAAPA membership. Bruno Vanwelsenaers from Tomorrowland in Belgium was one of them: "We are not a theme park, but we have several things in common," the music festival man said during his presentation to the Festivals and New Events session on Tuesday afternoon. "We have to deal with crowd control, the weather and experience storytelling."
A time-saving Euro Attractions Show
Visiting Berlin from the northern German state of Schlesweg-Holstein were Claudia and her husband Christoph Leicht, proprietors of Hansa-Park. Speaking to Blooloop after Christoph's participation in Tuesday's CEO Talk panel, Claudia said: "It is always great to meet amusement park professionals and experts at this time of year. The EAS is a wonderful platform to work effectively, bring forward projects and save time in achieving results."
"EAS is the place to meet," said Massimiliano Freddi. The vice-president of strategic development at Italy's Leolandia was also speaking and moderating a few education sessions during the week. But what caught his eye on the show floor?
"I found it very interesting to observe again how in our industry we can embrace both hyper cool things like VR and dynamic rides and also low-tech, in nature experiences," said Freddi. "What I really loved this year was the amount of German suppliers for outdoor entertainment and adventure, playgrounds etc. Another event highlight for me was the visit to Karls on Monday. I wish there were a few of these parks in Italy!"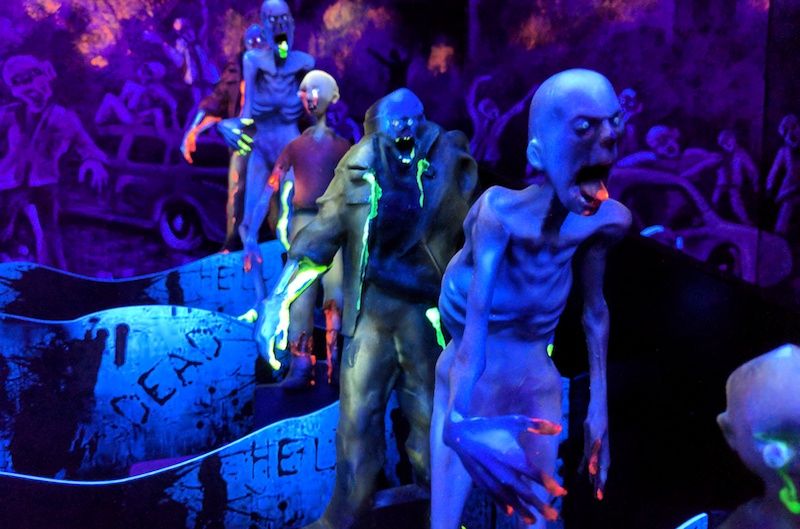 Holding a mirror to the industry
"This has definitely been one of the better European events," said Sascha Czilbulka from Intamin. "Last time in Berlin just doesn't compare. In general, EAS has really developed the past few years and reflects the state of the industry in Europe. There are not that many new projects being built. It's a mature market, but existing parks are doing well so have to reinvest."
"Europe is interesting for us at the moment," said Söhret Pakis of Polin Waterparks. "At this show I observed demand is so great compared to four or five years ago. Now there is talk of larger attractions, not just small slides. Everyone know projects like Tropical Island or Europa-Park, but there are lots more. We are busy in Greece, the Balkans, Ukraine, Poland, France and even the UK."
Exhibiting at EAS for the first time, and on the search for fresh indoor skydiving sites, was iFly. The US firm with UK representation already boasts five outlets in Europe, including a flagship shopping centre installation in Paris. "We've been very encouraged by the response at this show," said newly installed vice-president of sales, Simon Palmer. "Already in the US there are cities with two or three iFly outlets. We see an appetite for more in Europe."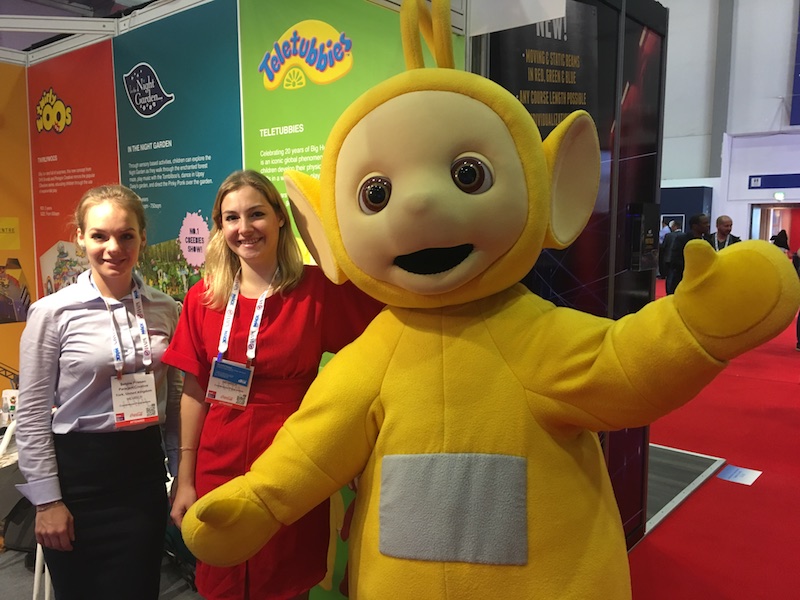 From 3D to VR
Appearing at EAS for the third time was the Italian firm Red Raion. Co-founder Antonio Cannata, who has a background in 3D graphics, said his company has the only home-grown VR simulator movie catalogue in the business. It aims to provide bespoke content direct and without a distributor. Its clients are attractions including FECs, shopping malls, amusement parks and museums.
"This show has been very productive. We met many clients and partners from Europe, the USA and Middle East," said Cannata. "Moreover, we have been confirmed to be part of two huge projects for the near future. We also had a great time at the Euro Attractions Show Opening Reception. It was the first time for us and I must say that is a good way to meet people who work for this amazing industry that we could not meet during the show."
"We have been lucky at this show to have a booth located in the entrance to the second hall so have been very busy," said Marco Mazzucchi of Zamperla. "However, I don't like the logistics of this place. People use trade shows as an excuse for a short holiday. For that reason I think Barcelona was better than Berlin. Maybe another time we can go to Les Palmas or Mykonos!"
The famous and ever prolific ride manufacturer will present a number of innovations at next month's IAAPA Attractions Expo. These will include a new ride called Z+, an eight-seat VR rollercoaster simulator. There will also be a manta-themed remix of its WindStarZ ride.
Barcelona Vs Berlin
"For us, Barcelona last year was less interesting," said David Shelmerdine of Garmendale Engineering. "We've always found the footfall in Berlin and Amsterdam very good, and this year's show was no exception."
With a big banner promoting its Jet Setters ride at Alton Towers, the British company was making a bold statement about its ability to deliver full size rides alongside the refurbishment and ancillary engineering work it has traditionally been known for.
"I really like the chance to visit new cities each year," Gröna Lund (Stockholm) rides manager Peter Osbeck told us after the event. "As always, the best thing about EAS was the social get-together. It was great to catch up with Werner Stengel after many years and share stories about Anton Schwarzkopf. We had meetings with various manufacturers. And it's always good to see our our friends from Liseberg. We make little jokes about each others' parks. But actually we've enjoyed a great co-operation since the 1980s and can compare notes over many things."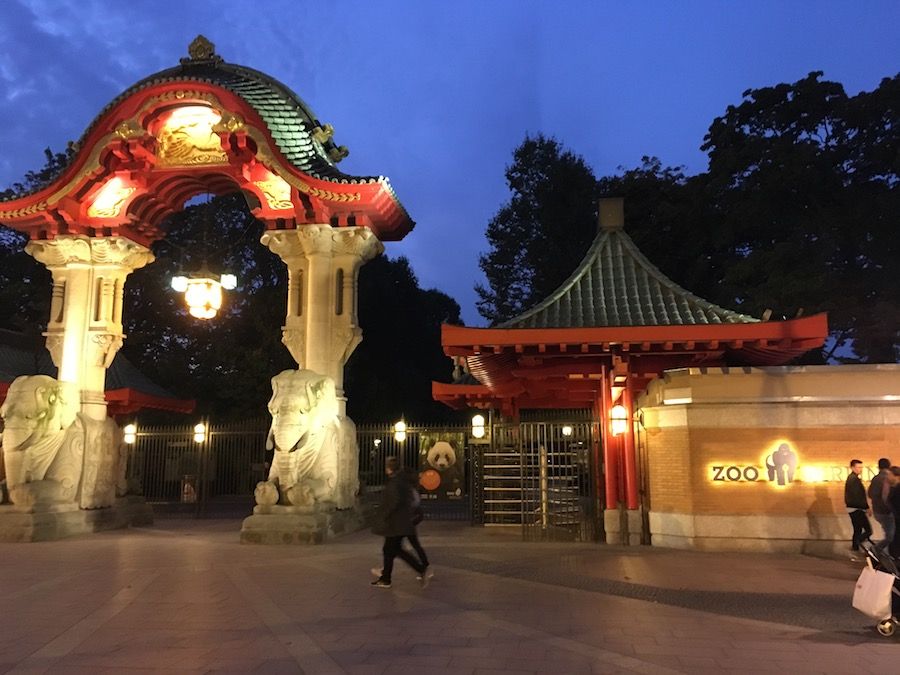 Osbeck went on to praise Tuesday night's Opening Reception. Its location at Charlottenburg Palace was "really magical" he said. The following evening, the TEA (Themed Entertainment Association) staged a well-supported mixer at Zoo Berlin, where food, drink and pandas were in good supply. Both events sold out.
Industry awards and cocktails
Ahead of the main event, on Monday night, the European Star Awards were presented at Berlin's modernist Columbia Theater. During the ceremony, legendary rollercoaster designer Werner Stengel was on hand. He presented fellow engineer and industry stalwart Roland Mack with a Lifetime Award. Thanks, meanwhile,  must go to WhiteWater for providing the best views of the city during its Wednesday night reception at Humboldt Terrassen. Who doesn't love talking waterparks over a high-altitude G&T?
Those with time to spare had a rich choice of attractions to visit in and around the German capital. Enjoyed by many was the EDUTour to Karls Erlebnis-Dorf on Monday afternoon. What started as a strawberry jam factory tour has evolved into a nationwide chain. There are now five small theme parks that are as sweet as the fruity aromas that fill the air.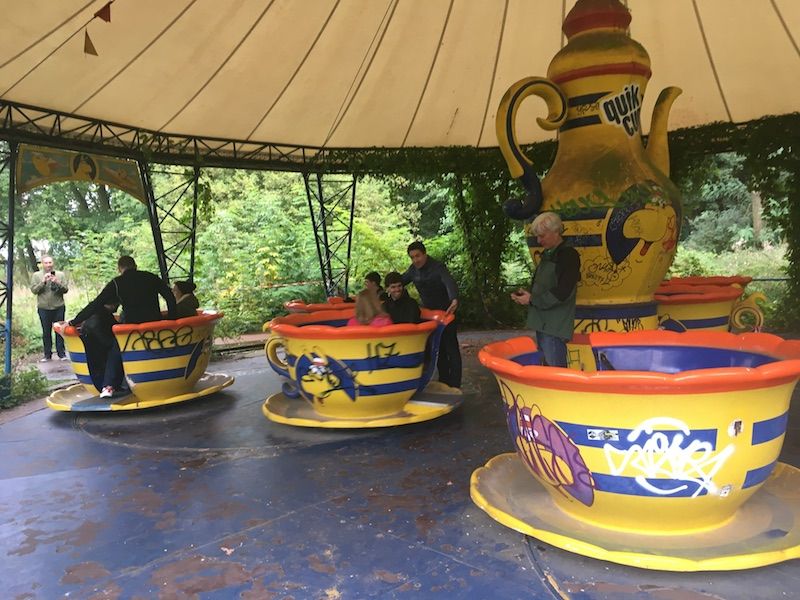 A more raw experience was offered the same day by the TEA when a group toured the remains of Spreepark, the city's (in)famous amusement park that enjoyed its heyday back in the GDR era. Among the many local IAAPA member attractions offering free entry to EAS badge holders (a nice gesture) was Merlin Entertainments' new Little Big City.
Next year Euro Attractions Show is off to a big Dutch city. It returns to the RAI in Amsterdam from September 25 to 27. It will then land again in another popular European destination in 2019.
Background image: Spreepark